COVID Vaccine / Vacunas COVID
This is your one-stop shop for learning more information about a critical tool becoming available to defeat COVID: vaccines.
FAQS / Preguntas Frecuentes
SEIU HCIIMK Vaccine Finder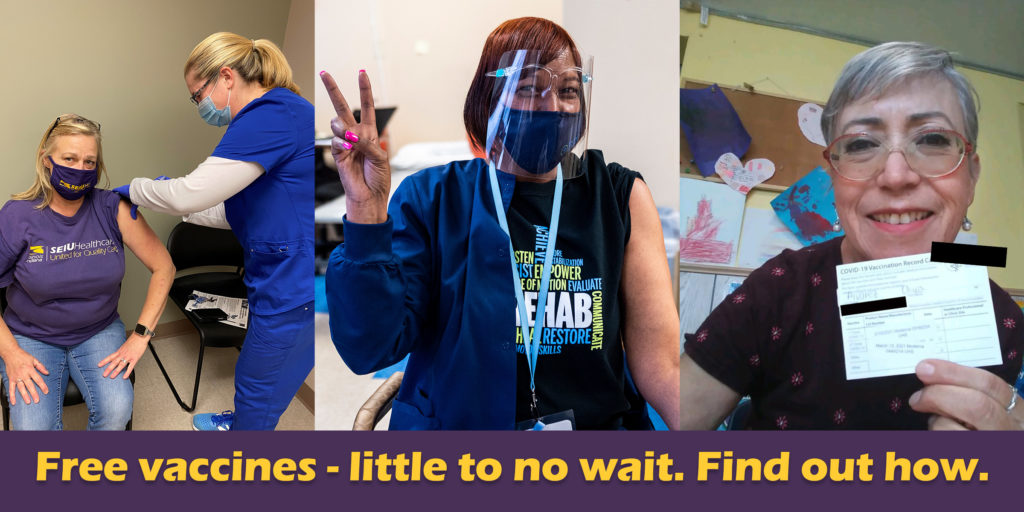 My Vaccine Story
Want to know exactly what it's like to get the vaccine? Hear from SEIU members who are getting it. We will continue to unveil interviews with a SEIU HCIIMK members at different stages of the vaccine process. Hear why they got vaccinated and any fears or side effects they might have had.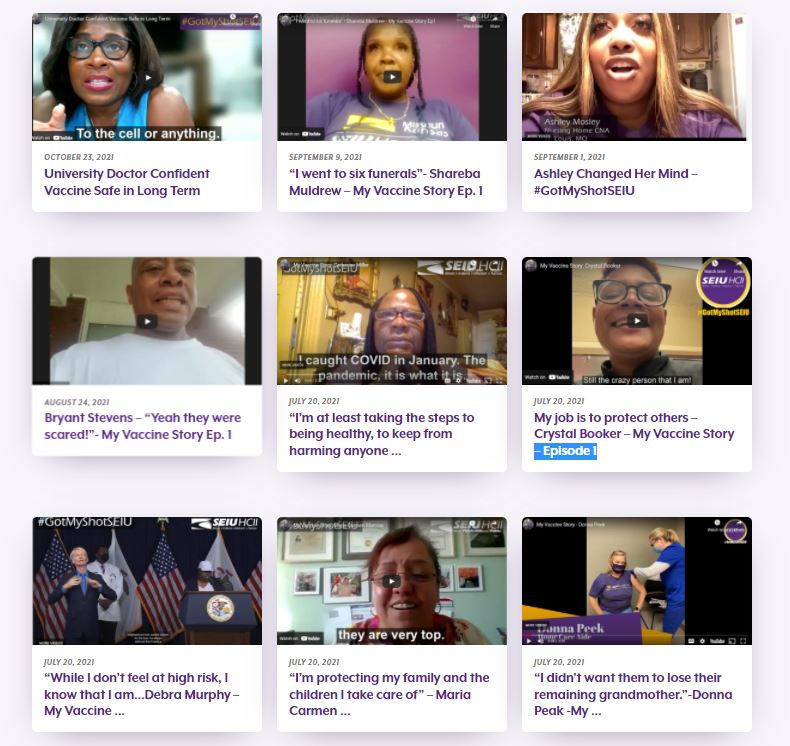 We Want to Hear From You / Nosotros Queremos Saber de Ti
Complete esta encuesta de un minuto y deje un comentario aquí.
President Greg Kelley – Episode 2: 2nd Dose
Check out the video to see how Greg felt after his second dose. Learn more. Share this video on Facebook.
President Greg Kelley Episode 1: Greg Gets First Dose
"It's been a grueling year. But this vaccine gives me great optimism. After talking to health experts I am confident that this vaccine will save countless lives."
Learn more about Greg's vaccination experience.
#GotMyShotSEIU – Spread the Word on Social
Apply the frame to your profile pic, by clicking on the post below and hitting the "Try it" button in the bottom right corner.