Erica Got the New & Improved Booster Shot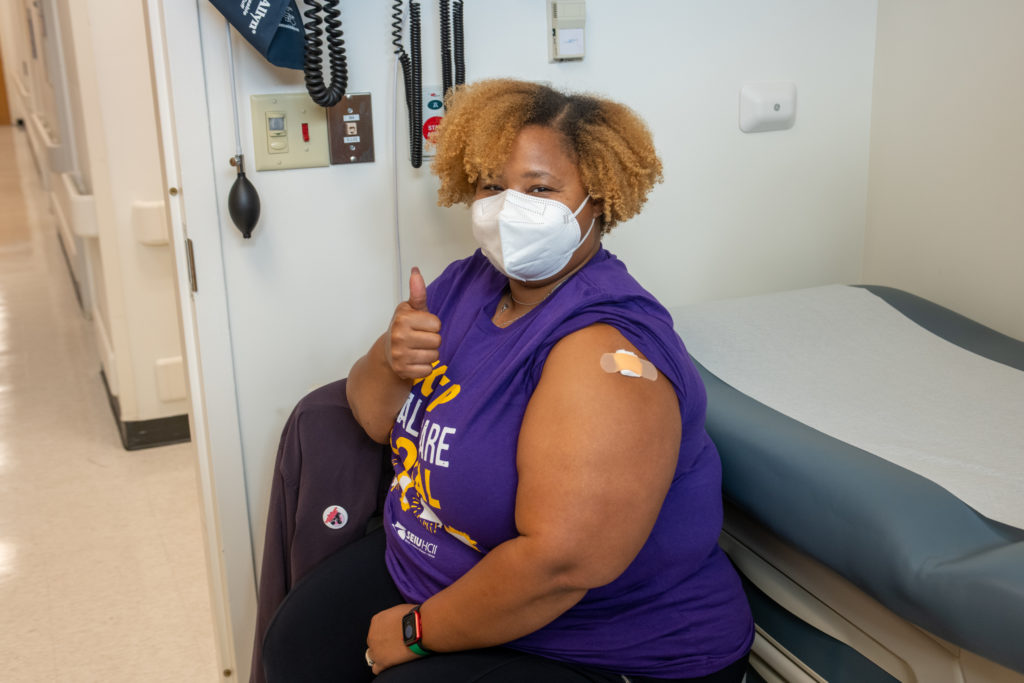 4 reasons why Erica got the new & improved COVID booster:
It's designed specifically to protect against Omicron
Essential workers protect those who we care for
Nothing lasts forever. Boosters keep up your immunity.
We'll be indoors more in the fall and winter.
Big thanks to SEIU Local 73 member Nicole B. for administering the shot and Cook County Health. #GotMyShotSEIU #IGotVaccinated #CovidVaccine #CancelCovid