Divisions
Child Care & Early Learning
We Are Illinois Child Care!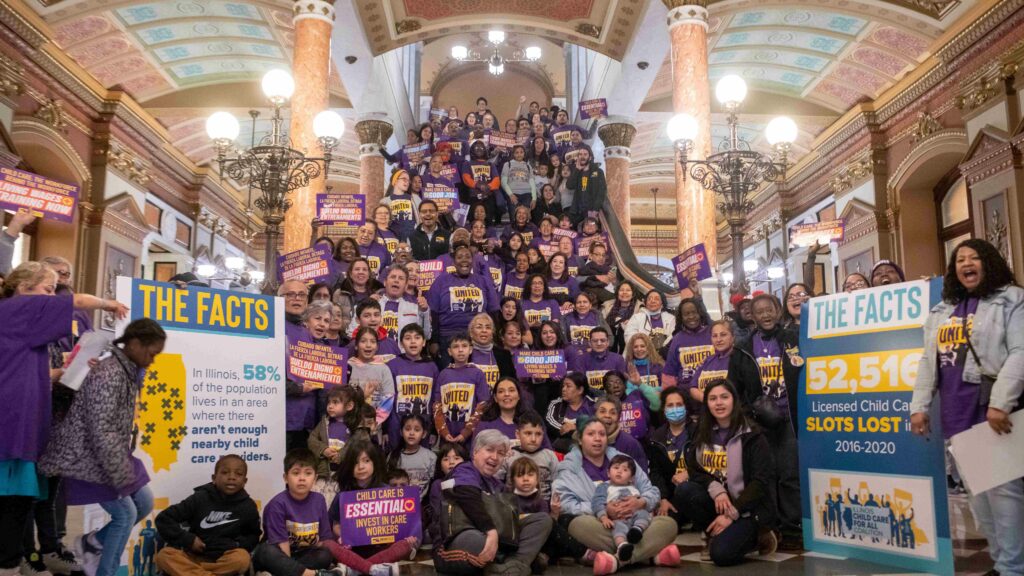 Child care keeps working families and our state's economy going – without us, thousands of parents and communities in Illinois would not be able to go to school or work. Child care is essential.
We are fighting for a child care system where every single provider and early educator makes a living wage, where high-quality child care is accessible and affordable for every family no matter their zip code, and where child care is valued as the essential good that it is. That's why we've been fighting for Child Care for All and raising the bar for child care providers through winning strong contracts for home child care providers and child care center workers across the state. From raising rates and pay to securing health benefits, when we stand together in our union, we win.
Who We Are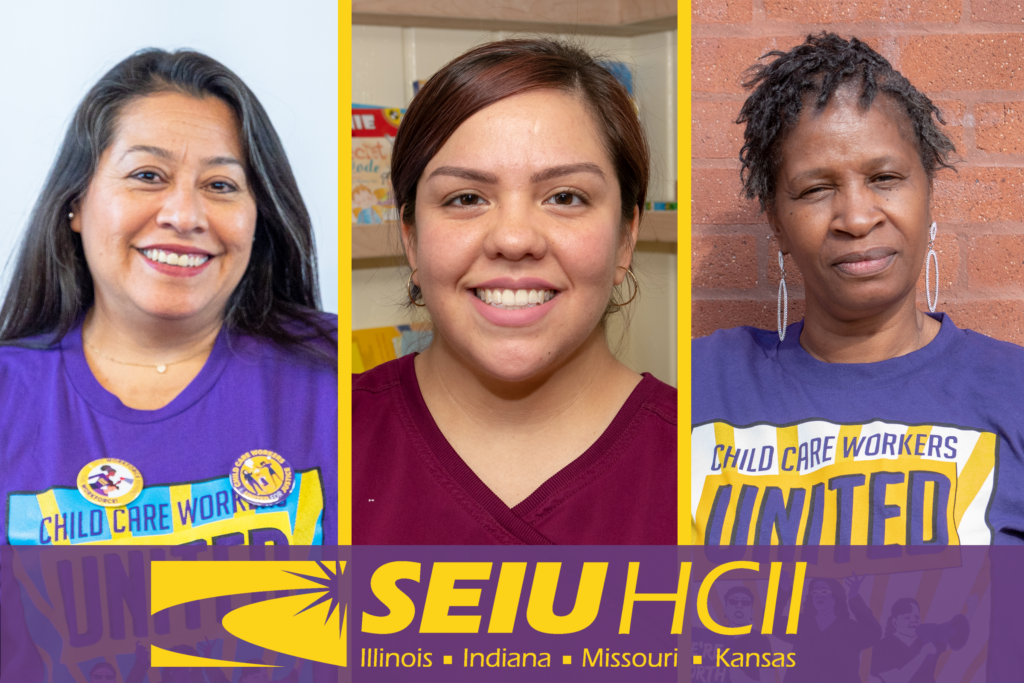 More than 35,000 home child care providers and child care center teachers and staff are united in SEIU Child Care & Early Learning. Every day, we provide essential child care and early education that helps prepare young children for school and supports working parents. Whether we are a teacher in a pre-k classroom or Head Start classroom, a licensed home child care provider or a family, friend, or neighbor caregiver, we all play an important role in young children's care and early education.
For too long, child care providers were undervalued and underpaid. That all started to change when we came together to demand more. Home child care providers first began building our union in 1996, and soon became the first in the country to win collective bargaining agreements. Since then, we've negotiated ground-breaking contracts for home child care providers in the Illinois Child Care Assistance Program– winning rate increases, rate add-ons for quality care, and first-ever healthcare for thousands of Illinois child care providers.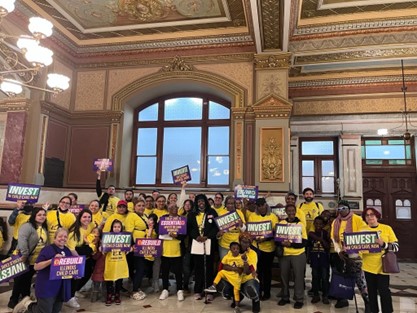 Now we're paving the way for child care center workers to come together to have a union voice and to make at least $25/hour. And we've built a broad movement of providers, parents, and advocates who are fighting for change in the child care system through our Child Care for All coalition. We're demanding that billionaires and corporations pay their fair share in taxes so that we can fund the child care system so it works for providers and parents.
More ways to get involved!
How would you make the child care system better? Share your story today!