Safe Staffing Toolkit 👷🏾‍♀️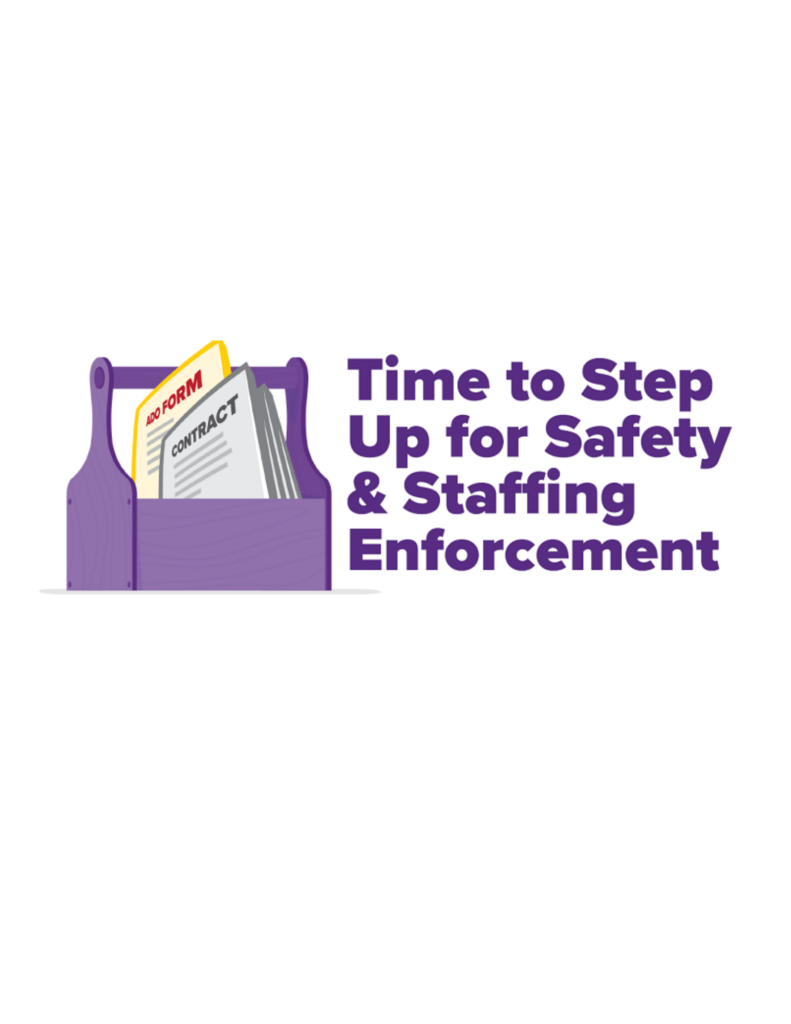 📣SAVE THE DATE: Safe Staffing STAT Action November 15th. RSVP BELOW✊
🦸🏽Know your rights when you encounter short staffing!
Short staffing is a permanent issue that cannot be solved by agency workers. We know that short staffing leads to increased employee injuries and can negatively impact patient outcomes. We have the right and responsibility to keep patients and themselves safe. If you encounter an unsafe working condition at your hospital here steps you should take:
🟢STEP ONE: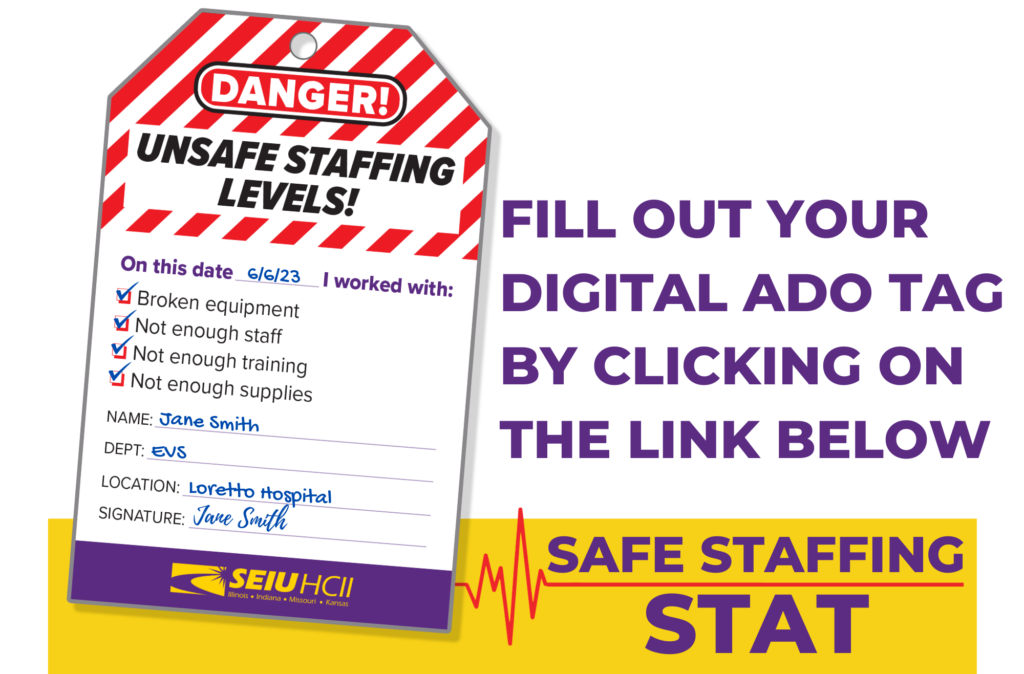 📢 Have a short-staffing story? We need to hear from you! As a union we're stepping up and amplifying our voices to drive real change, that's why we need you to submit your short staffing experiences whenever they happen. Lawmakers, regulators and the public are listening. As we champion for robust staffing regulations, our stories, our voices, need to be leading the charge in nursing home reforms and that can only happen when we're tracking and submitting our experiences.
🟢STEP TWO:
Print and fill out Assignment Despite Objection (ADO) Forms:
🟢STEP THREE:
Contact the health department in your state and submit a complaint
☎️ Illinois Department of Public Health: 1-800-252-4343
☎️ Indiana Department of Health: 800-246-8909 / 312-233-7241 OR submit online complaint