Results Are a Mandate for a Government that Invests in Working Families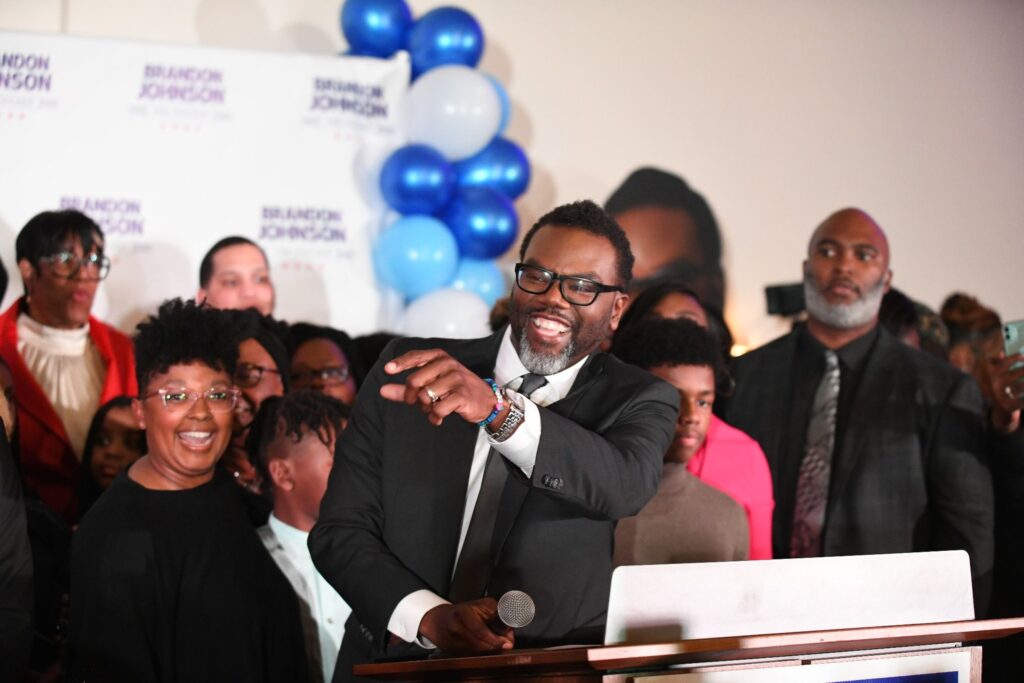 Brandon Johnson Leads a Growing Multiracial Movement Committed to Investing in Public Safety and Economic Justice in All of the City's Communities
Greg Kelley, President of SEIU Healthcare Illinois, issued the following statement responding to the election results in the Chicago Mayoral race:

Chicago needs a leader who brings us together and that leader is Brandon Johnson. Tonight voters made clear that they are ready for real change. Brandon Johnson represents a growing multiracial movement that wants a government that invests in people.

Brandon will tackle the challenges most important to Chicago. Brandon understands that investments in mental health services and good jobs are public safety investments. And that our communities need a working-family-friendly approach to inflation, affordable childcare, and housing families can afford to move into and stay in, without being priced out.

A vote for Brandon Johnson on April 4th is a vote for the voice of working families and for the resources our communities so desperately need to truly address the root causes of crime and economic instability and deliver lasting results. Brandon will fight for us all, no matter our race or what language we speak.

Brandon has been there with us through so many struggles, and we know he'll keep fighting for us because he knows our communities and understands what we're going through. Brandon doesn't just talk about change. He delivers real policies and approaches that represent our best hope for a city in which we can all thrive.

We know that Brandon is better and he will deliver a safer, stronger Chicago.
# # #
Related