"I went to six funerals"- Shareba Muldrew – My Vaccine Story Ep. 1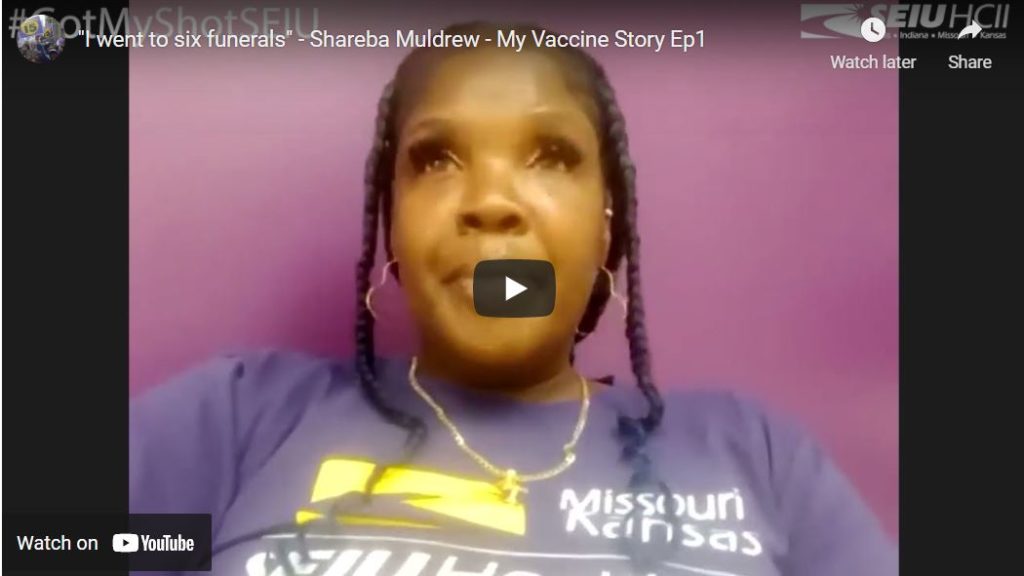 Among the family and friends Shareba lost to COVID were two who had no underlying conditions. "Those are two family members I can no longer give a hug to."
Shareba says she used to believe some misinformation about the vaccines. Not anymore.
"What is important is that we all be vaccinated so we can get to some sense of normalcy," Shareba said. "That's the only way these numbers is going to go down, if we get vaccinated and we keep this the distance for now."
Shareba Muldrewi works at St. Louis University Hospital, contractor Sodexo. She's a Patient Advocate/Dietary Clerk.
Answers to your vaccine questions.
Find out where you can get vaccinated. It's free.