Today's Fight is Tomorrow's Victory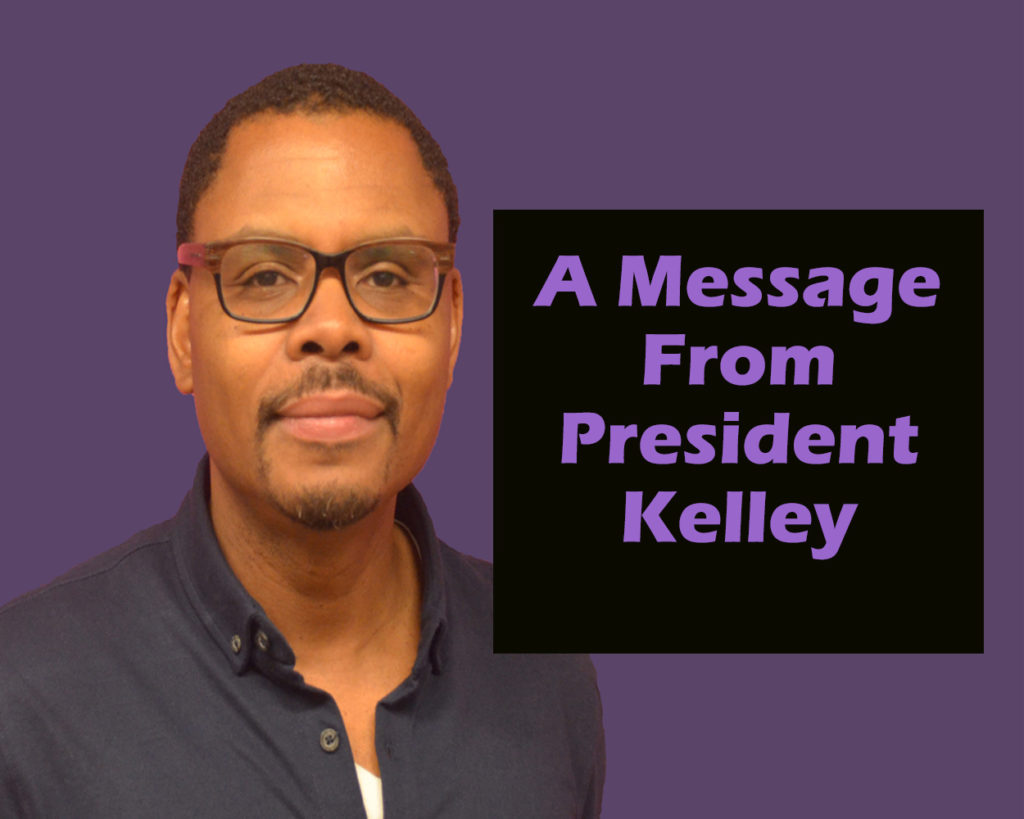 A Labor Day Message from SEIU HCIIMK President Greg Kelley
I take great pride today in recognizing the life-changing contributions that working people have made to the growth of our nation. Our country's foundation is built upon the strength, determination and hard work of individuals that believe they are not only doing their jobs but building a future for generations to come.
These endeavors do not come without a price. Historically, individuals around the nation were faced with unfair labor and discriminatory practices from business industries that were standing on the shoulders of workers that were upholding our economy. As a result, our labor unions were born from the outcries of workers that demanded protection from unsafe working conditions, unlivable wages, and racial biases. In the early day of the labor movement, pioneers such as A Phillip Randolph, Samuel Gompers and Helen Miller who help build our union, fought for dignity, respect and equity and provided us the blueprint for the social, economic, and racial justice work that we continue to utilize over 100 years later.
Working Americans arrive prepared every day to nurse our sick, care for our youth and provide countless service to those in need. Often sacrificing their own health and safety in order to ensure the job is done. This has never been more evident than in the last 18 months as we continue to battle the devastating impact of COVID 19.
Workers demonstrate the depth of their commitment by working in environments that have little to no protection equipment during a time when the air we breathe can result in death. Workers endure the psychological and emotional trauma of watching COVID victims succumb to this virus, all while barely earning a livable wage.
This is why it is important to pause to acknowledge this day and to celebrate American workers that continue to be the backbone of this country. As we reflect, know that our union's work is not done. Labor Day stands as a reminder that despite the obstacles in front of us, we must still move forward.
As we face a resurgence of the virus with the arrival of the Delta variant, we continue to champion for our members in the face of vaccine mandates to ensure they receive protection without negative economic impacts. We also stand beside our frontline healthcare workers in Missouri as they strike for unfair labor practices after months of negotiating a new contract. All while mobilizing home care workers across Illinois, Indiana, Missouri, and Kansas to fight to win President Biden's proposed $400 billion investment in home and community-based care to improve care jobs and services.
As we look back on our proud history and celebrate our hard-won victories, we must remember that the fight continues. We must stay focused on the work that remains ahead of us. We must utilize the accomplishments that we have achieved as fuel for the work that has yet to be done.

Today we honor and celebrate. Tomorrow we fight on.
Happy Labor Day!
In Solidarity,
Greg Kelley, President
SEIU HCIIMK
---
La lucha de hoy es la victoria de mañana
Hoy me enorgullece reconocer las contribuciones transformadoras que la gente trabajadora ha hecho al crecimiento de nuestra nación. La fundación de nuestro país se basa en la fuerza, la determinación y el arduo trabajo de las personas que creen que no solo están haciendo su trabajo, sino que están construyendo un futuro para las generaciones por venir.
Estos esfuerzos tienen un precio. Históricamente, las personas en todo el país se enfrentaron a prácticas laborales injustas y discriminatorias de las industrias comerciales que estaban sobre los hombros de los trabajadores que defendían nuestra economía. Como resultado, nuestras uniones nacieron de las protestas de los trabajadores que exigían protección contra condiciones de trabajo inseguras, salarios inhabitables y prejuicios raciales. En los primeros días del movimiento sindical, pioneros como Phillip Randolph, Samuel Gompers y Helen Miller, que ayudaron a construir nuestra unión, lucharon por la dignidad, el respeto y la equidad y nos proporcionaron el modelo para el trabajo de justicia social, económica y racial que seguimos utilizando más de 100 años después.
Los estadounidenses trabajadores llegan preparados todos los días para cuidar a nuestros enfermos, cuidar a nuestros jóvenes y brindar innumerables servicios a los necesitados. Muchas veces sacrificando su propia salud y seguridad para asegurarse de que el trabajo esté hecho. Esto nunca ha sido más evidente que en los últimos 18 meses mientras continuamos luchando contra el impacto devastador de COVID 19.
Los trabajadores demuestran la profundidad de su compromiso al trabajar en entornos que tienen poco o ningún equipo de protección durante un tiempo en el que el aire que respiramos puede provocar la muerte. Los trabajadores soportan el trauma psicológico y emocional de ver a las víctimas de COVID sucumbir a este virus, mientras apenas ganan un salario digno.
Por eso es importante hacer una pausa para reconocer este día y celebrar a los trabajadores estadounidenses que continúan siendo la columna vertebral de este país. Mientras reflexionamos, sepan que el trabajo de nuestra unión no está terminado. El Día del Trabajo es un recordatorio de que, a pesar de los obstáculos que tenemos ante nosotros, aún debemos seguir adelante.
A medida que nos enfrentamos a un resurgimiento del virus con la llegada de la variante Delta, continuamos defendiendo a nuestros miembros frente a los mandatos de las vacunas para garantizar que reciban protección sin impactos económicos negativos. También estamos al lado de nuestros trabajadores de cuidado de la salud de primera línea en Missouri mientras hacen huelga por prácticas laborales injustas después de meses de negociar un nuevo contrato. Todo mientras se moviliza a los trabajadores de cuidado en el hogar en Illinois, Indiana, Missouri y Kansas para luchar para ganar la inversión de $400 mil millones propuesto por el presidente Biden en cuidado en el hogar y en la comunidad para mejorar los trabajos y servicios de cuidado.
Al mirar hacia atrás en nuestra orgullosa historia y celebrar nuestras victorias ganadas con tanto esfuerzo, debemos recordar que la lucha continúa. Debemos mantenernos enfocados en el trabajo que queda por delante. Debemos utilizar los logros que hemos logrado como combustible para el trabajo que aún no se ha realizado.

Hoy honramos y celebramos. Mañana seguiremos luchando.
¡Feliz Día del Trabajo!
En solidaridad,
Greg Kelley, presidente
SEIU HCIIMK