CCAP Providers – New Mandatory Training Requirements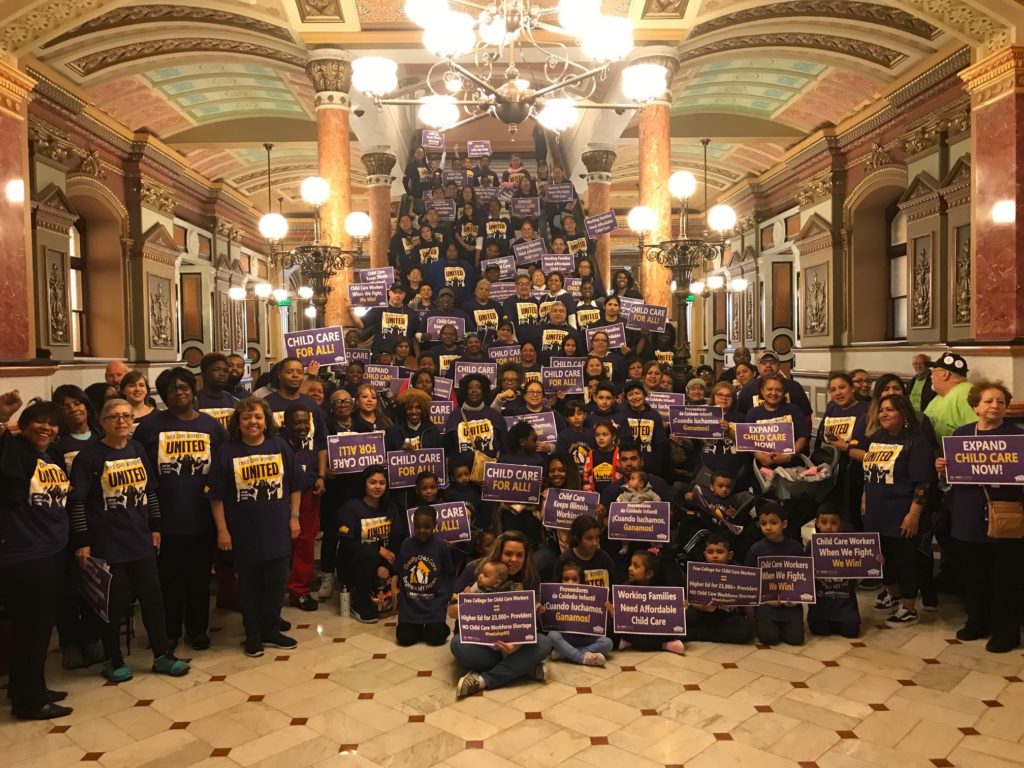 SEIU Child Care & Early Learning – Your Union is here for you to support you meeting new IDHS mandatory trainings!
A few weeks ago you should have received a notice from the Illinois Department of Human Services (IDHS) regarding new mandatory training requirements for License-Exempt, Non-Relative Providers. This webpage was created just for you to be able to support your success in completing your initial trainings.
Are you a License-Exempt provider caring for children who are not related to you?
In order to continue to be paid through the Child Care Assistance Program (CCAP), YOU ARE REQUIRED to complete your initial mandatory training within 90 days of hire. For Non-Relative Providers who received payment between January 2021 and March 2021, you must complete your initial training before June 30th, 2021. In order to complete your initial mandatory training, you must complete the following steps:
STEP 1: Become a member of Gateways Registry in order to track your training completion.
STEP 2: Complete your Mandated Reporter Training with Illinois Department of Children and Family Services (IDCFS).
STEP 3: Complete your CPR & First Aid, we offer this class in our Helen Miller SEIU Member Education and Training Center (METC).
STEP 4: Self report trainings in your Gateway registry and contact your Health and Safety coach via your CCR&R to confirm your training is matched with the provider ID.
For more guidance on how to complete these steps, call our Member Resource Center at 866-933-7348