The CDC & FDA recommends Johnson & Johnson vaccine resume after letting people know about rare blood clot risk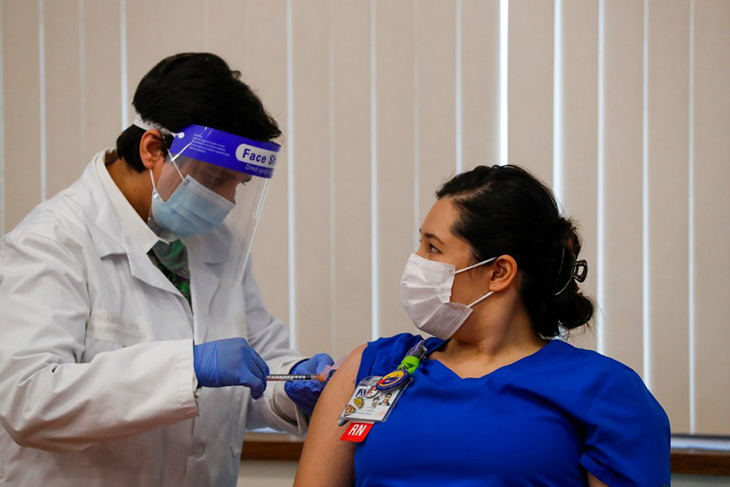 On Friday, the U.S. Centers for Disease Control (CDC) and Federal Drug Administration (FDA) have recommended that use of Johnson & Johnson's Janssen (J&J/Janssen) COVID-19 Vaccine resume in the United States.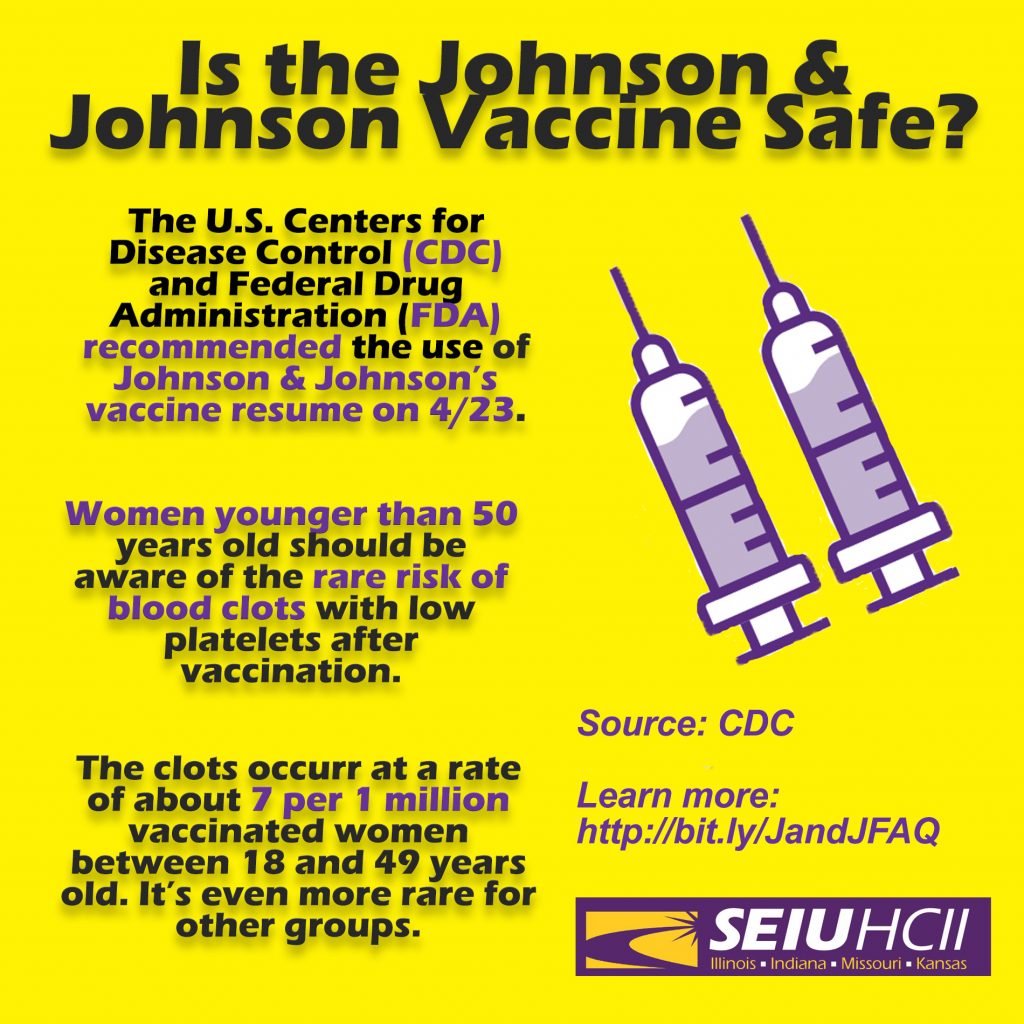 Rare Risk of Blood Clots
However, women younger than 50 years old should be aware of the rare risk of blood clots with low platelets after vaccination, and that other COVID-19 vaccines are available where this risk has not been seen.
There is a plausible causal relationship between J&J/Janssen COVID-19 Vaccine and a rare and serious adverse event—blood clots with low platelets (thrombosis with thrombocytopenia syndrome, or TTS). However, after reviewing all available safety data, CDC and FDA recommend use of this vaccine resume in the United States given that the known and potential benefits outweigh the known and potential risks.
This adverse event is rare, occurring at a rate of about 7 per 1 million vaccinated women between 18 and 49 years old. For women 50 years and older and men of all ages, this adverse event is even more rare.
If you get the Johnson & Johnson Vaccine here's what you should look out for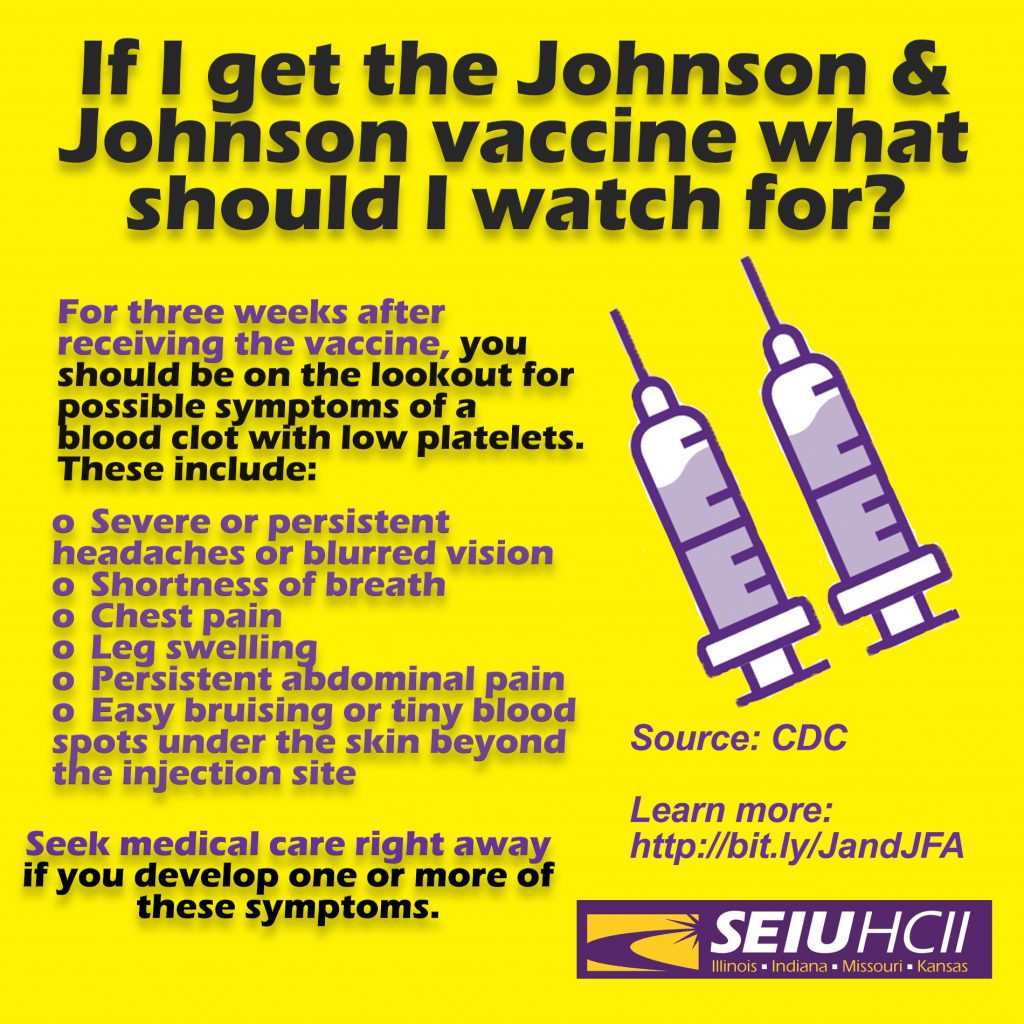 For three weeks after receiving the vaccine, you should be on the lookout for possible symptoms of a blood clot with low platelets. These include:
Severe or persistent headaches or blurred vision
Shortness of breath
Chest pain
Leg swelling
Persistent abdominal pain
Easy bruising or tiny blood spots under the skin beyond the injection site
Seek medical care right away if you develop one or more of these symptoms.
Learn more
Vaccine Fidner
Right now, Moderna, Pfizer, & Johnson & Johnson are approved COVID-19 vaccines in the United States. Find out where you can be vaccinated in your area.