SEIU HCIIMK Vaccine Finder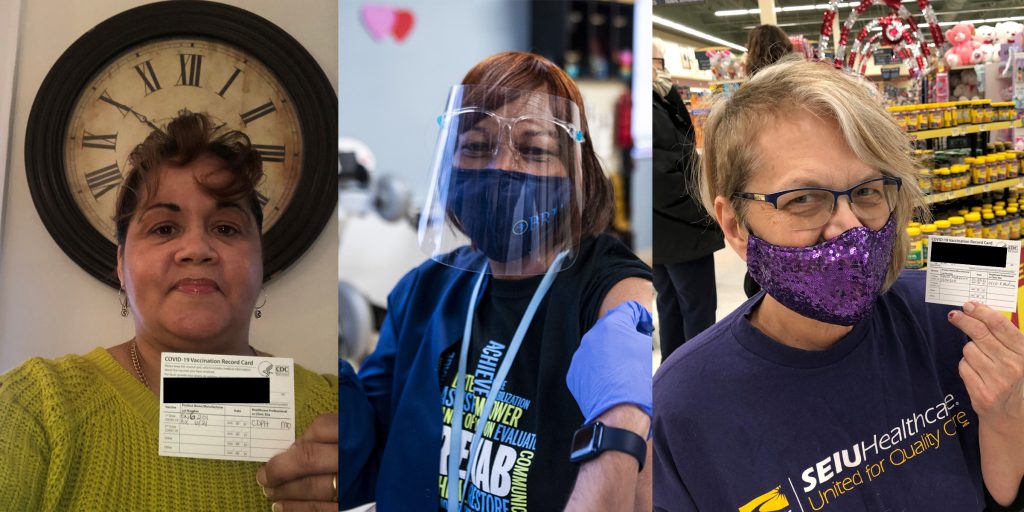 Updated 3/31: Vaccine info added for the State of Missouri.
Updated 3/26: Vaccine info added for a number of Chicago neighborhoods.
Updated 3/25: Vaccine info added for the State of Indiana.
As essential frontline workers, you have earned priority access to the COVID-19vaccine!
Our union has worked hard to make these resources available. Don't give up your spot in line – register today by clicking on links below.
COVID Vaccine Home Page
Check out our one-stop shop for learning more information about a critical tool becoming available to defeat COVID: vaccines.
Read FAQs, hear stories of HCII members getting their vaccines, and more.