SEIU Healthcare President Greg Kelley's Statement On Juneteenth and Launch of "Black Labor for Black Lives!"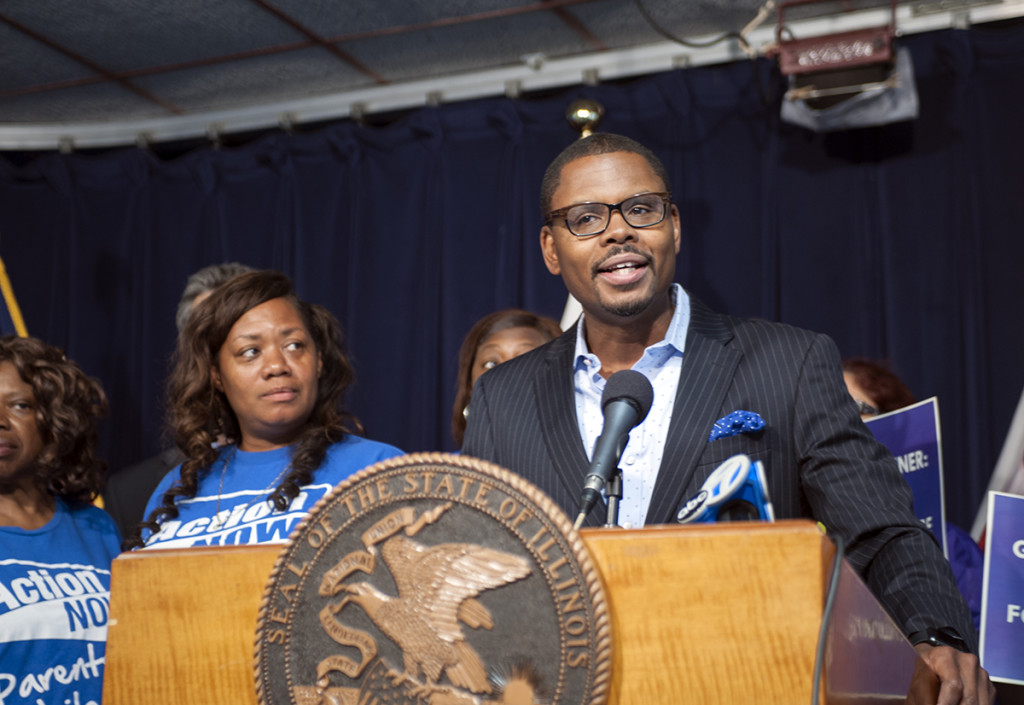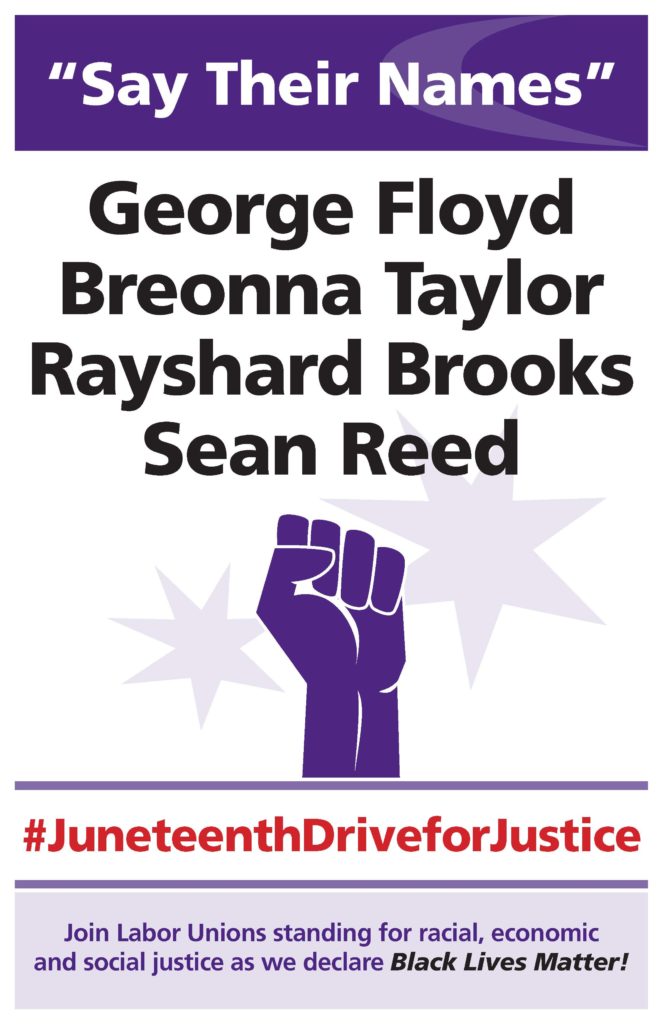 (June 19th, 2020, Chicago) — Greg Kelley, President of SEIU Healthcare Illinois Indiana, issued the following statement today as part of the Juneteenth celebrations and car caravan for the "Movement for Black Lives":
Good afternoon. My name is Greg Kelley. I am the president of SEIU Healthcare Illinois Indiana Missouri Kansas, a union representing 90,000 workers in healthcare and child care across our four states.
I am happy to be joined by other Black labor leaders to lift our voices in unity to support the aims and objectives of a Movement for Black Lives to destroy racism, end police brutality and to improve the condition of working families across the country.
We call it, Black Labor for Black Lives!
Recent events – the Covid 19 virus and the virus of racism demonstrated by police murders – show us how deeply entrenched racial prejudice is in our country. Recent events also show us the universal support for the Black Lives Matter movement and the resistance to police brutality in other countries.
Workers in service industries, members of the Unions represented here – many of whom are from Black and Brown communities – feel more than others the impact of institutional racism in our daily lives.
The brutal police killings of George Floyd and Rayshard Brooks may be the straw that breaks the camel's back to bring people of conscious – Black, brown, native and Asian – together to have a serious conversation about race and implement actions to deliver the promises of this nation equitably, especially to Black people who gave the most to build the country.
The inability or outright refusal of those in authority to hold bad officers accountable result in "slap on the wrist" punishment or no disciplinary action at all.
This behavior perpetuates the "Blue Wall of Silence" that so often prevents communities from coming forward on legitimate issues because of distrust.
Breonna Taylor, a Louisville EMT whose job likely brought her in contact with Covid-19 patients, was shot eight times by police who barged into her home unannounced while she was asleep. So we're not safe when fighting to save lives or just asleep.
We are dying at greater numbers as a result of Covid-19 and police brutality, all of it resulting from structural racism.
As labor, we will continue to raise our voices with other people of good will to purge the virus of racism, even as scientists seek a remedy to purge the virus of Covid-19.