Child care providers and home care workers rally in Springfield!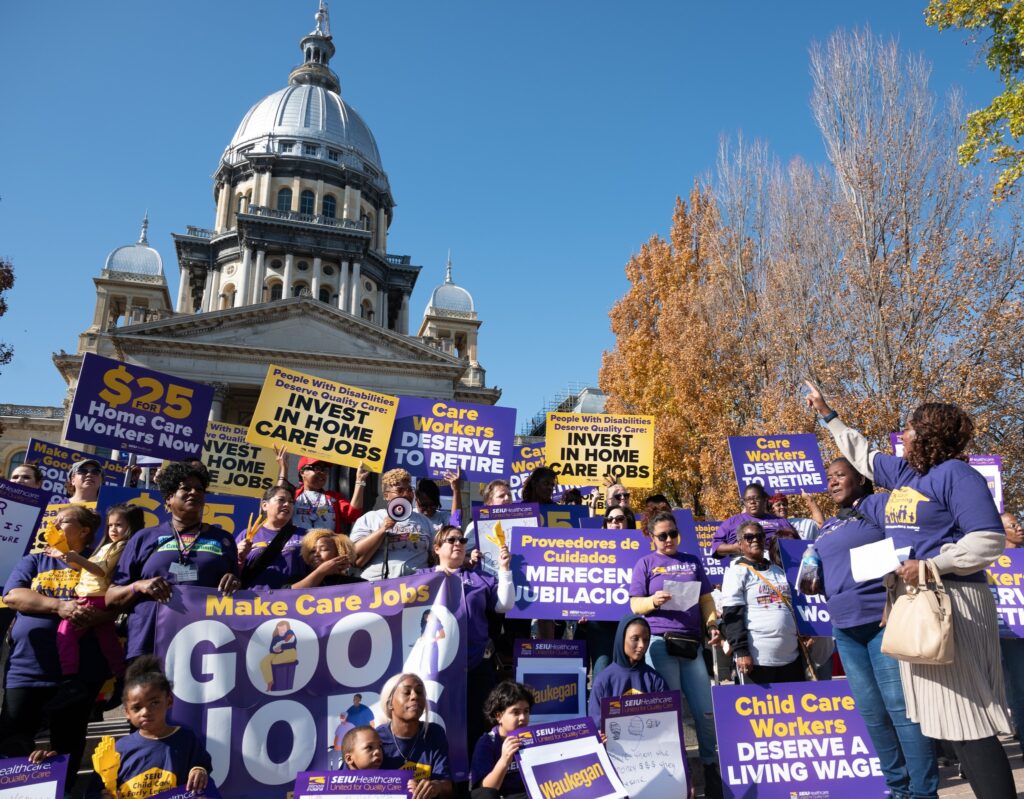 Last Wednesday, hundreds of home care and child care providers in our union rallied at the state Capitol alongside parents, children, and consumers from across Illinois! As our chants rang out across the rotunda, we shared our stories of how making Illinois the best state in the country to raise a family means investing in making care jobs good jobs with living wages and a pathway to retirement.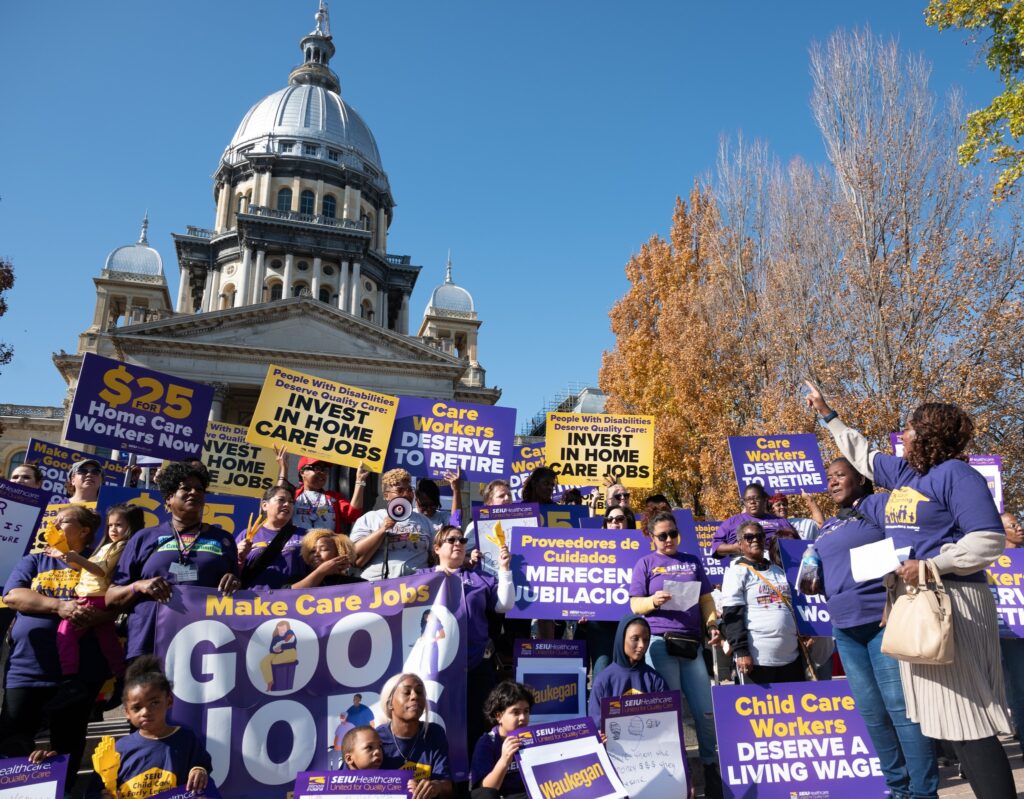 "Our industry struggles with high levels of turnover because of low wages and a lack of benefits. Many talented caregivers are forced to leave this line of work for higher paying careers because we simply are not paid enough to support a family," said Judy Hunter, a DORS Personal Assistant on the south side of Chicago.
"We are fighting to have retirement and better pay," said Sandra Roa, a home child care provider. "Imagine working for so many years only to have nothing at the end. Winning a secure retirement is really important to me and so many other child care providers in our state."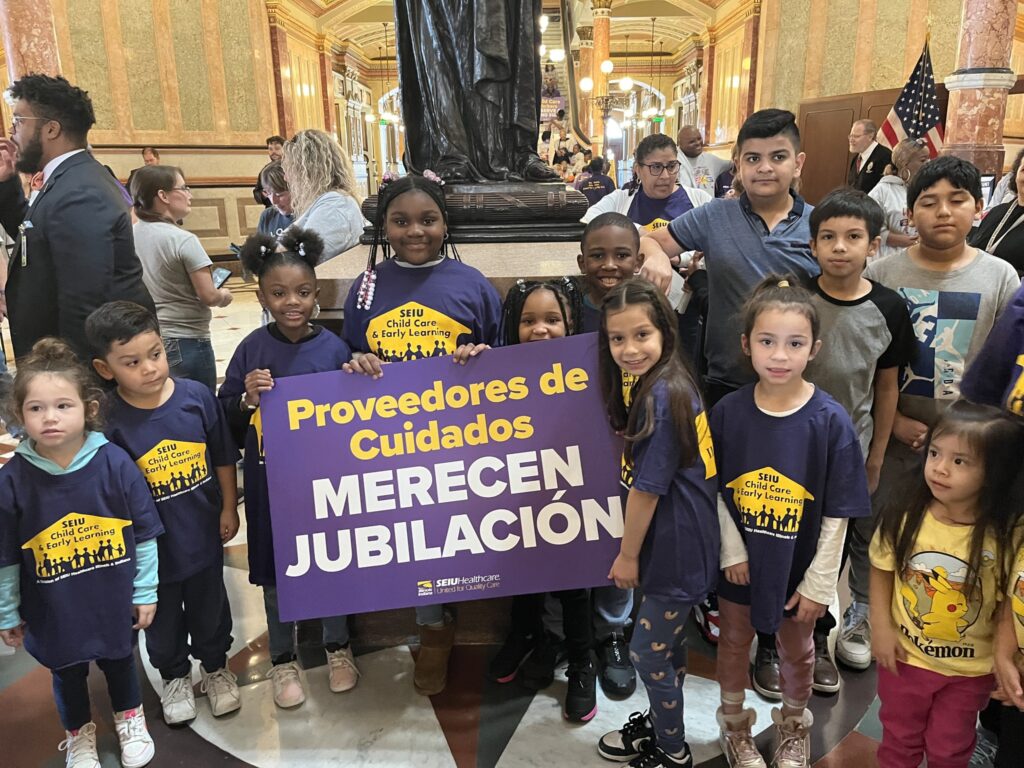 We also heard from parents and consumers about the importance of child care and home care services. "For me, having access to childcare has been a blessing because without it I would not be able to go to work. I work at sunrise in a bakery, leaving the house at 2:40am and returning at 9 or 10 in the morning," said Maria Portillo, a parent of two and refugee from Honduras. "This program is so important for parents. But there are many mothers who don't have access to this benefit, and because of that they can't access child care or if they can it's very costly. It shouldn't be that way."
Here's what KL Cleeton, a DORS consumer from Effingham, Illinois, had to say about the importance of expanding access to the Home Services Program: "There are currently thousands of Illinoisans with disabilities that have been approved for services through this program that are unable to find the workers to provide the services they depend on to continue living independently at home. People with complex physical disabilities are just as capable fo being productive members of society and contributing to the support services we depend on to achieve that productivity if and only if we have the support systems around us to make that possible."
Our rally in Springfield was just the beginning. Right now, our bargaining committees are hard at work lifting up the voices of union members from across the state at the negotiating table in order to make sure we win a strong contract. But we know that in order to win the rates and retirement we deserve, we will need to take bold action across our state so that our elected officials hear our voices loud and clear.
Stay tuned for future regional actions, teletown hall meetings, and more! When we fight, we win.