St. Louis Nursing Homes Workers are Speaking Out and Taking Action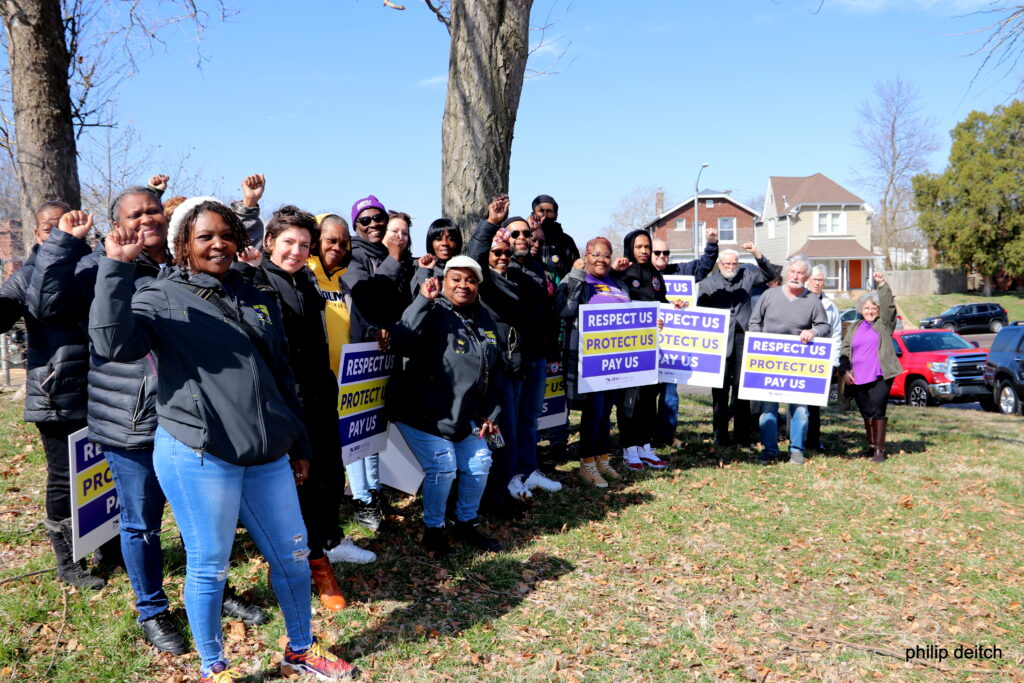 SEIU Nursing Home Workers Will NOT Be Silenced
SEIU Healthcare nursing home workers kicked off 2023 with big energy and big demands – and we're just getting started!
On Martin Luther King Jr. Day, workers at Hillside Manor walked off the job for a strike to protest the unfair labor practice charges that have piled up since new owner, Luxor Healthcare LLC, took over.
Luxor owns Hillside Manor, Beauvais Manor, and Rancho Manor, and since taking over as owners of the homes they have reduced wages, taken away holidays and vacation time from members, fired union leaders in the shops, and have allowed conditions in the homes to deteriorate, with residents dealing with bed bugs, leaking water, and sewage. The one-day strike sent a powerful message: workers are fired up and won't take it anymore!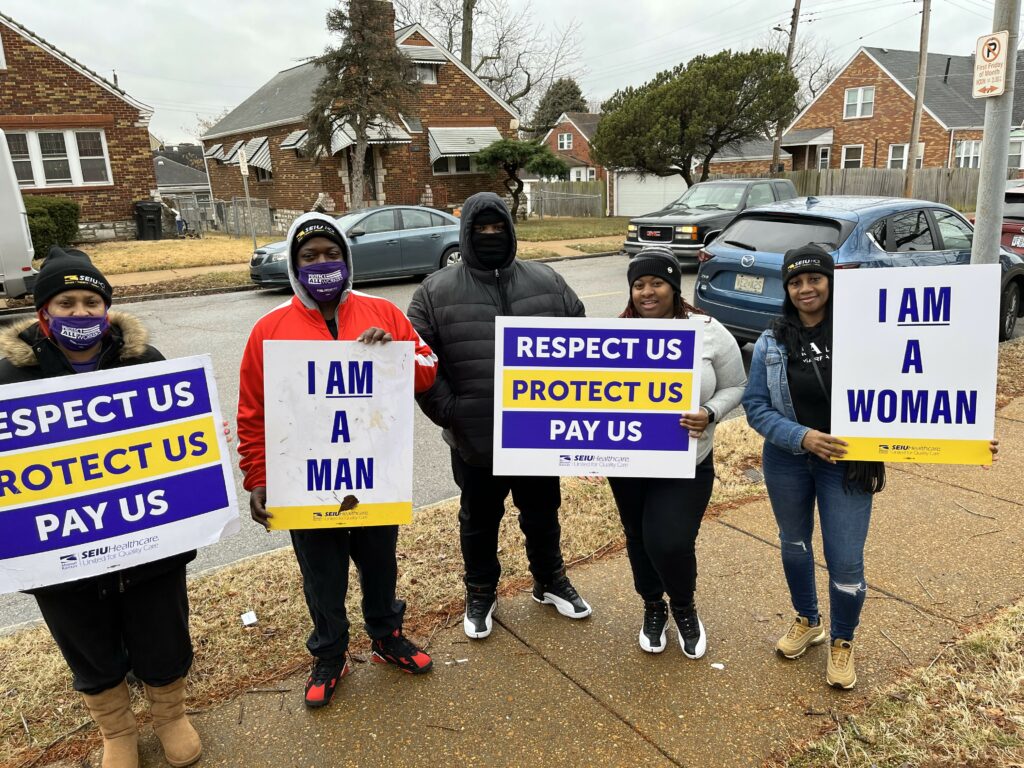 Not long after the strike, the labor board upheld our ULP charges and ordered Luxor to abide by our contract, provide holiday pay, cover our health insurance premiums, and honor our overtime pay! A few months later, workers at all three nursing homes threatened to strike and that threat ultimately led to finally reaching an agreement for new, fair contracts!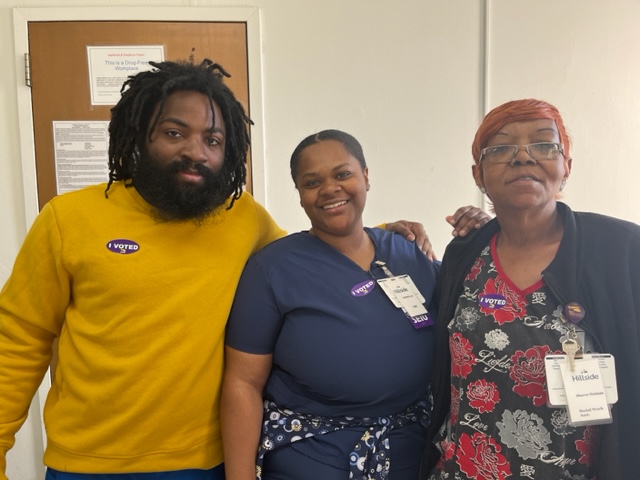 Workers at Northview Village and Grand Manor saw a big victory too. After months of organizing and demanding safer conditions and higher pay, nursing staff received a 20% wage increase! While we celebrated this raise, it was not extended to all members, so we immediately got to work to correct that. Members circulated petitions and marched on the boss demanding that all nursing home workers in the homes, regardless of job classification, receive the same 20% increase. We know that ALL workers at Northview and Grand Manor deserve this raise and we'll keep pushing until that happens.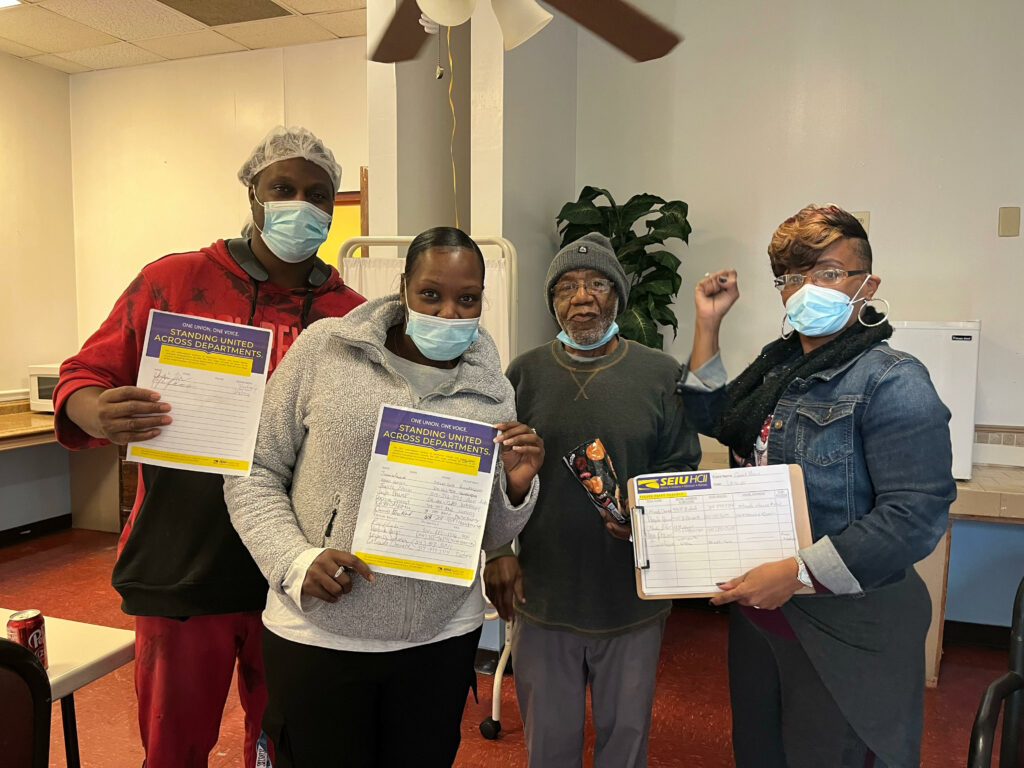 Workers at Bria of Cahokia are negotiating their new contract, while Riverview Care Center workers called out their ownership group for back door unionbusting when they abruptly announced they were closing the home and moving residents and some workers to their other location with higher-than-average deficiencies, such as not meeting health or safety standards. Members at Royal Oaks and Oakwood quickly took action when their employer stopped making payments for health insurance too.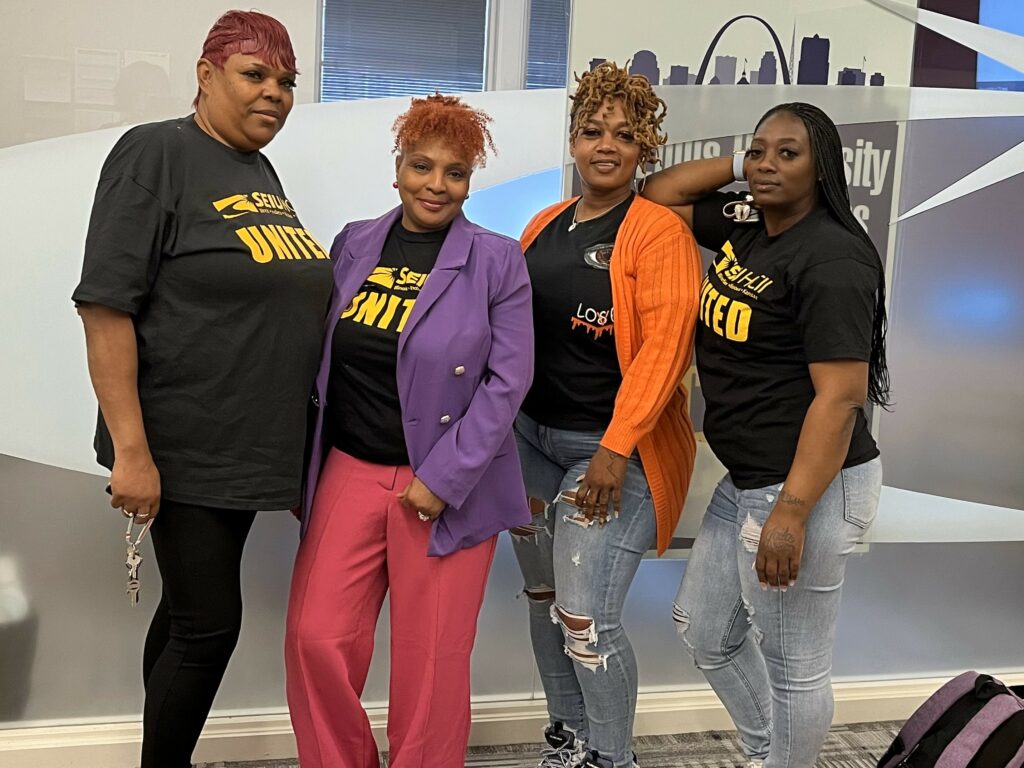 Through all of this action and organizing, we've continued to work with the St. Louis Aldermanic special investigative committee on long term care, which is looking at issues in nursing homes in the region. We prepared a special report that highlights the experiences of frontline workers and back it up with hard data about the realities facing workers and residents alike.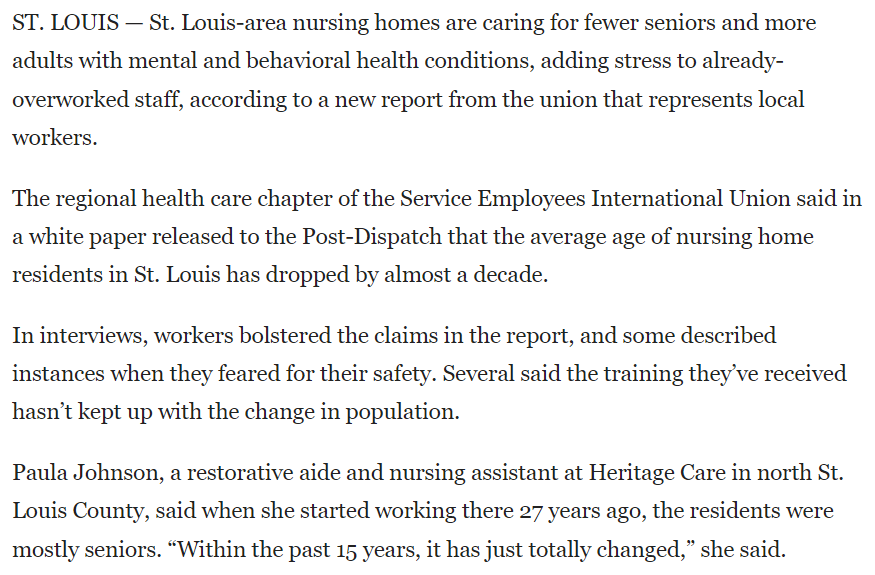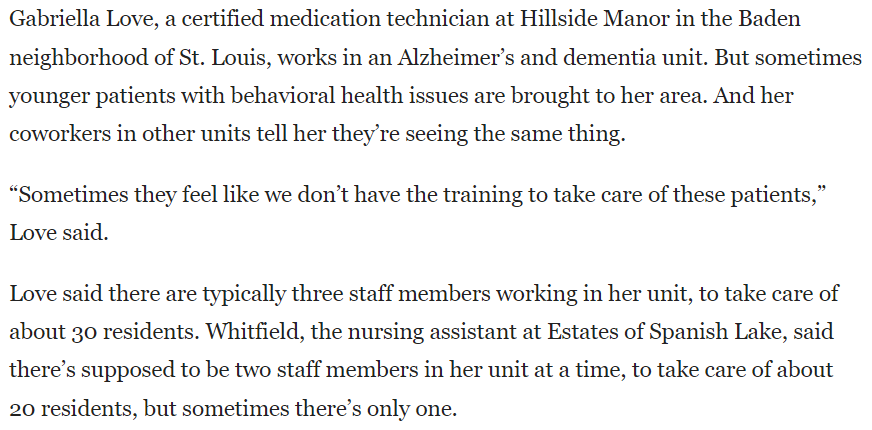 We even took our message to Jefferson City, making sure Governor Mike Parson knows that we are holding him accountable to do what he can at the state level too.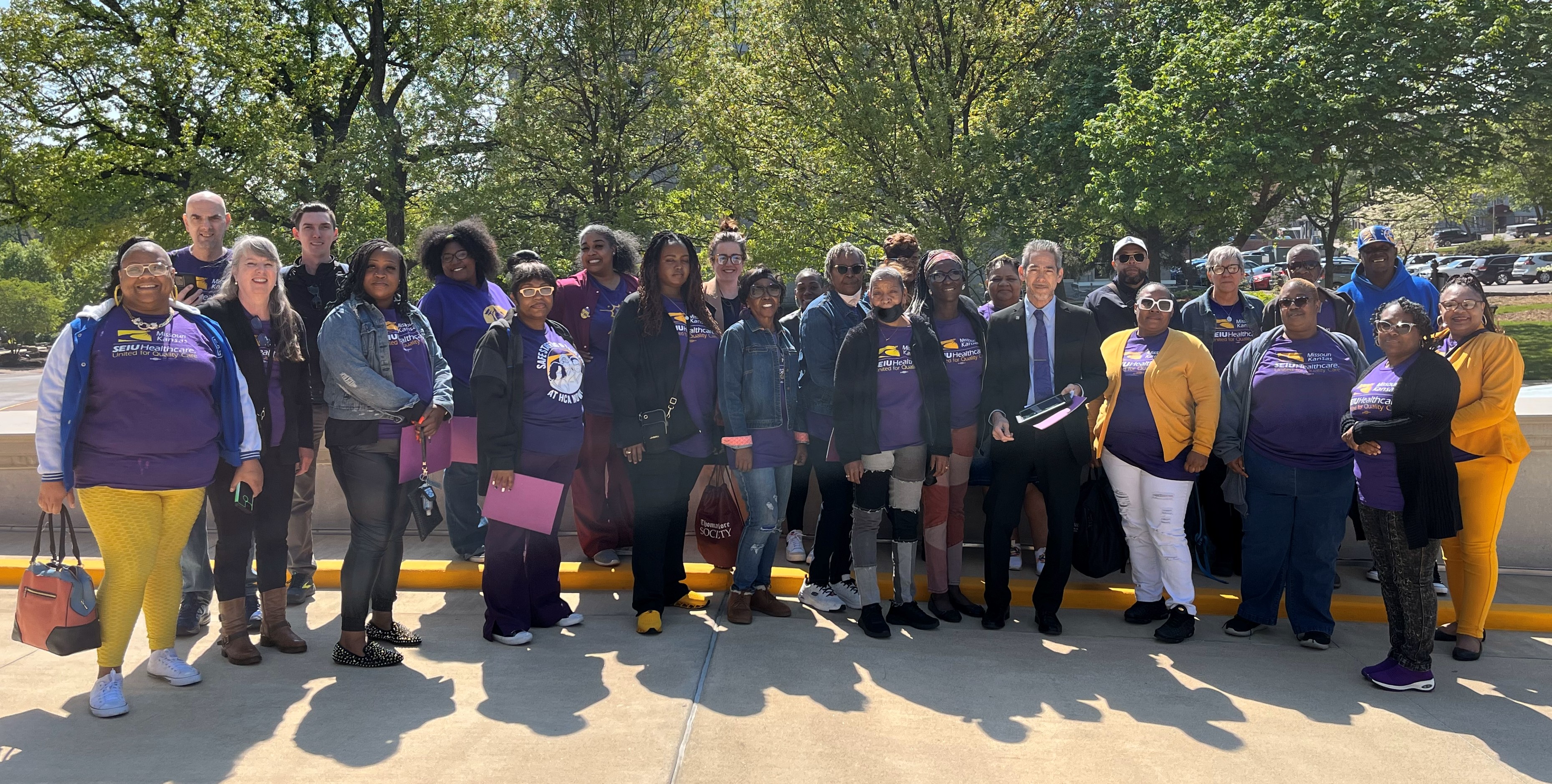 Transforming our nursing homes won't happen overnight, but we are keeping the momentum up and members are leading the way by sharing our stories and standing united and speaking out with one powerful voice to make demands! We will not be stopped, and we will not be silenced!