Menorah Medical Center Members Kick off Bargaining with HCA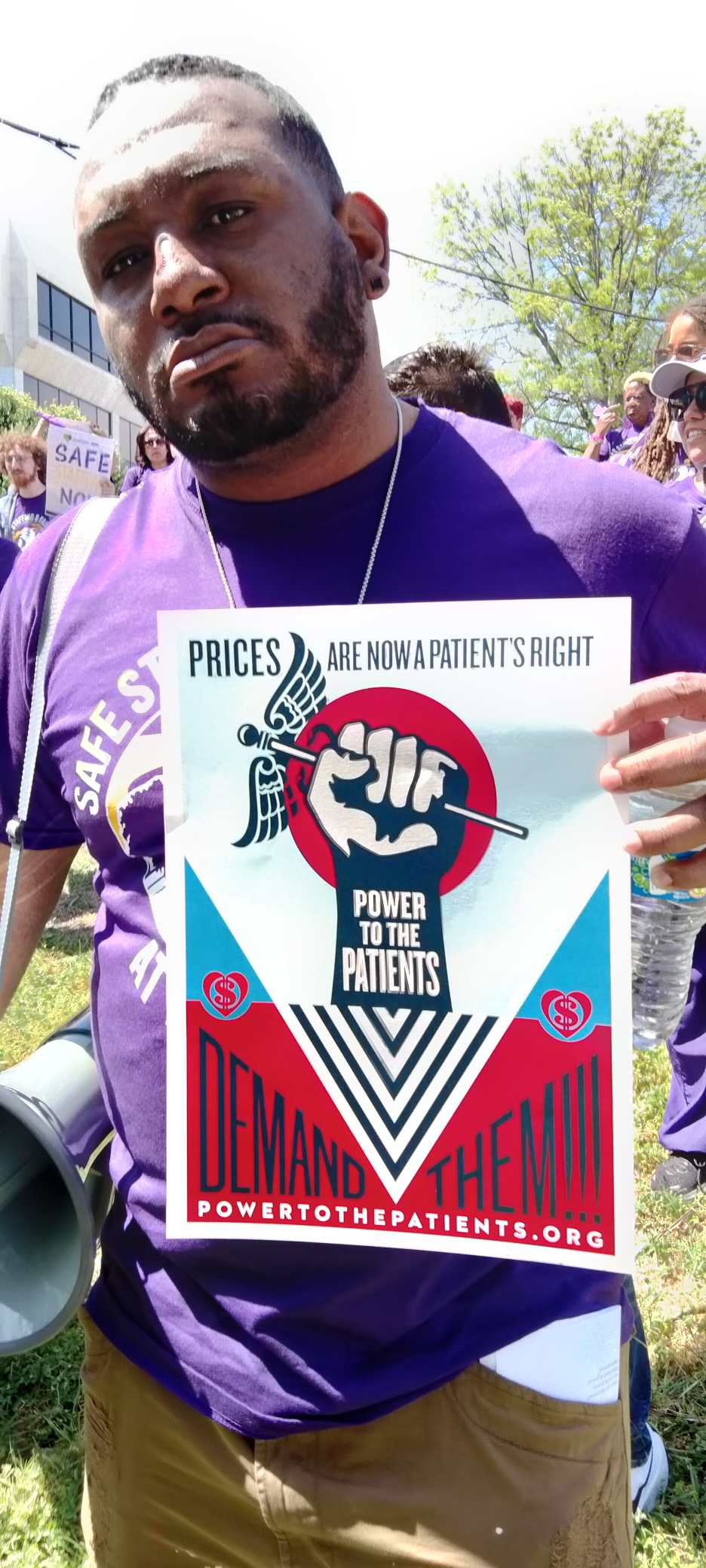 Frontline workers at Menorah Medical Center know best when it comes to what is needed to provide quality care for patients.
For too long, HCA has been playing games with wages and protections for workers, and the safety of patients.
SEIU Healthcare members at Menorah are coming together across job titles, departments, and race to win strong wages, safer staffing, and respect.
Negotiations recently kicked off in Kansas and were followed by a trip to Nashville, TN, where members from Menorah rallied outside of HCA headquarters during their annual shareholder meeting with fellow HCA workers. Raising our voices together, we demanded that HCA take action to address the staffing crisis playing out in HCA hospitals nationwide.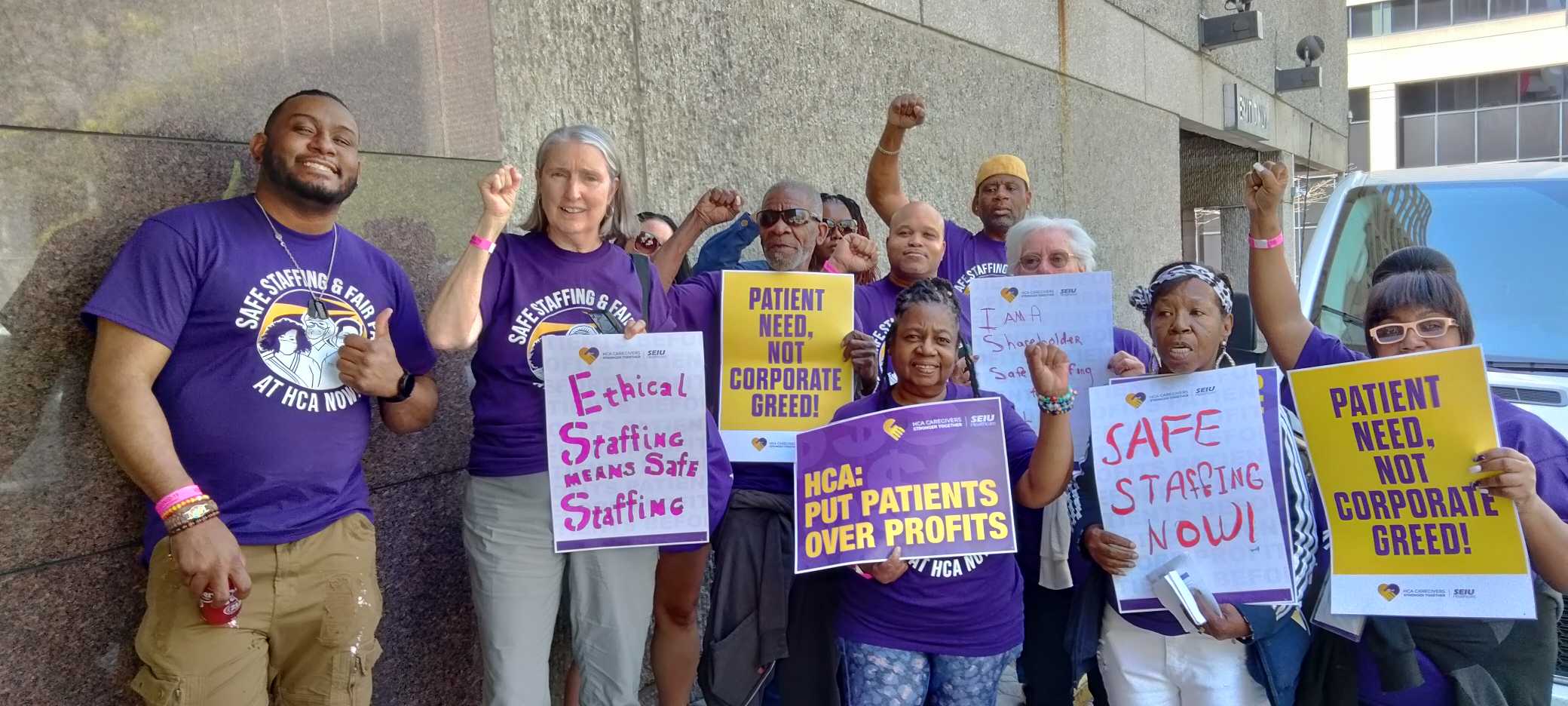 The SEIU Healthcare Bargaining Team at Menorah Medical Center:
Dian Allen, EVS
Anthony Baker, EVS
Gloria Duncan, PCT
Emily Hanson, Surgery Tech
Margie Hoffa, Pharmacy Buyer
Brandon Gerhadrt, EVS Lead
Patrick Gruetz, Food Service
Stay tuned for updates on this contract fight and for ways to support our union family at Menorah!
Join our HCA Facebook Group to stay connected and get the latest updates: bit.ly/HCA_fb