Member Spotlight: Kim Watkins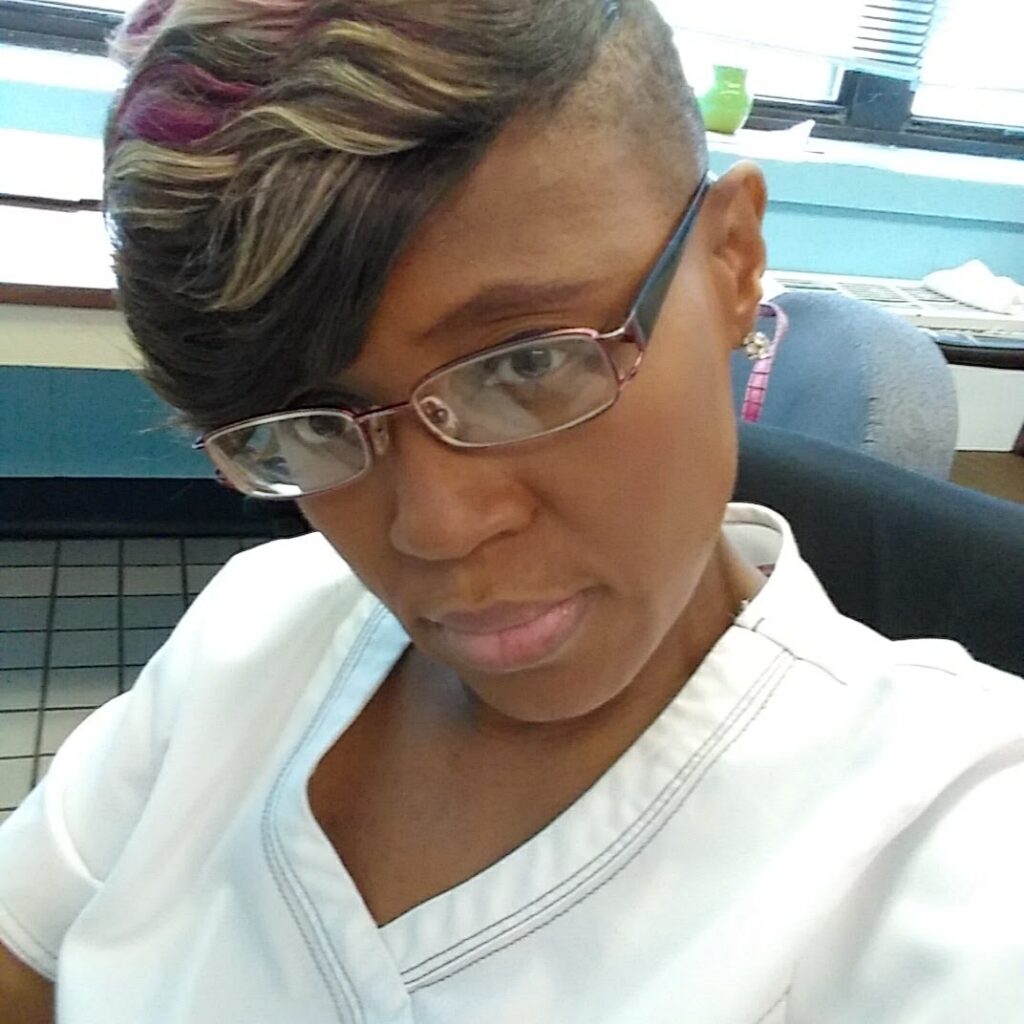 SEIU Healthcare Missouri leader Kim Watkins says nursing home workers cannot be silent anymore – it's time for the voices of those on the frontlines to be heard.
Watkins has worked at Northview Village in St. Louis for eleven years and is a Recreational Technician (RT) in the Activities Department.
She remembers that at one time, she knew she had a union contract but never read it. Management would often tell her one thing based on their handbook, but then when she spoke to her organizer she learned that the contract contradicted what management said.
"I realized that contract needed to be my bible. Our union contracts are the law in our facilities and it's up to us to enforce them with management, so that's what I started doing and I stepped up to become a union steward."
From there, Watkins has taken every opportunity before her to further her activism inside her home and the wider community. She recently completed an internship with our union where she got involved in work leading up to the municipal election, talking to voters through phone banking and canvassing about the importance of getting out to vote.
"I've learned that whether it's in a nursing home or in our communities, one voice can't get anything done," says Watkins. "It takes unity and coming together to create real change and build real power."
And that's exactly what Kim Watkins has been doing through her organizing work.
Recently, she and her coworkers at Northview and their sister facility under the same ownership group, Grand Manor, circulated petitions demanding that raises given to some workers be extended to all frontline workers in the homes. Members marched on their bosses and delivered the petitions the same day in a powerful show of solidarity.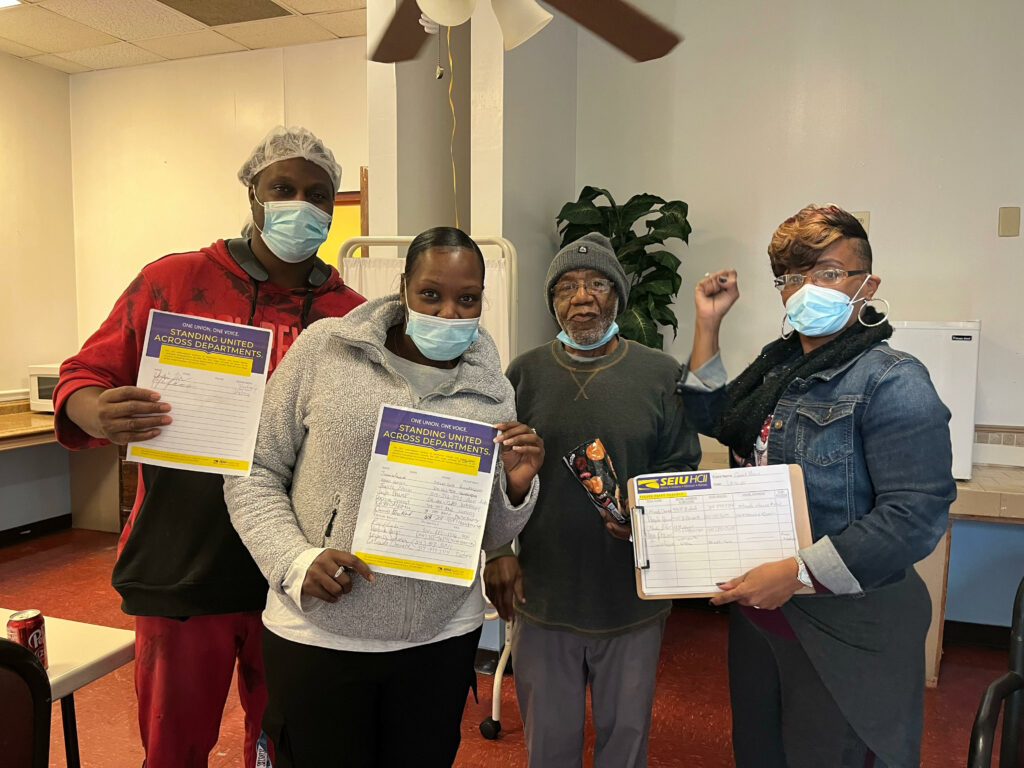 Kim Watkins is leading the way and helping to build our movement in the St. Louis region. We can't wait to see what's next for her as a union leader!