Child care center workers building our power!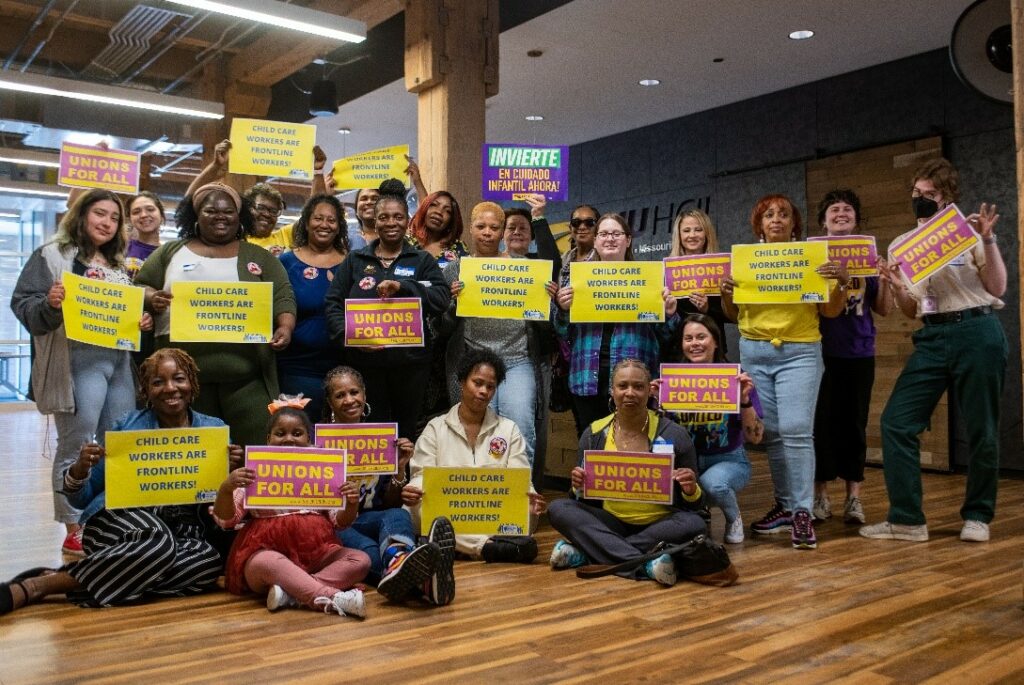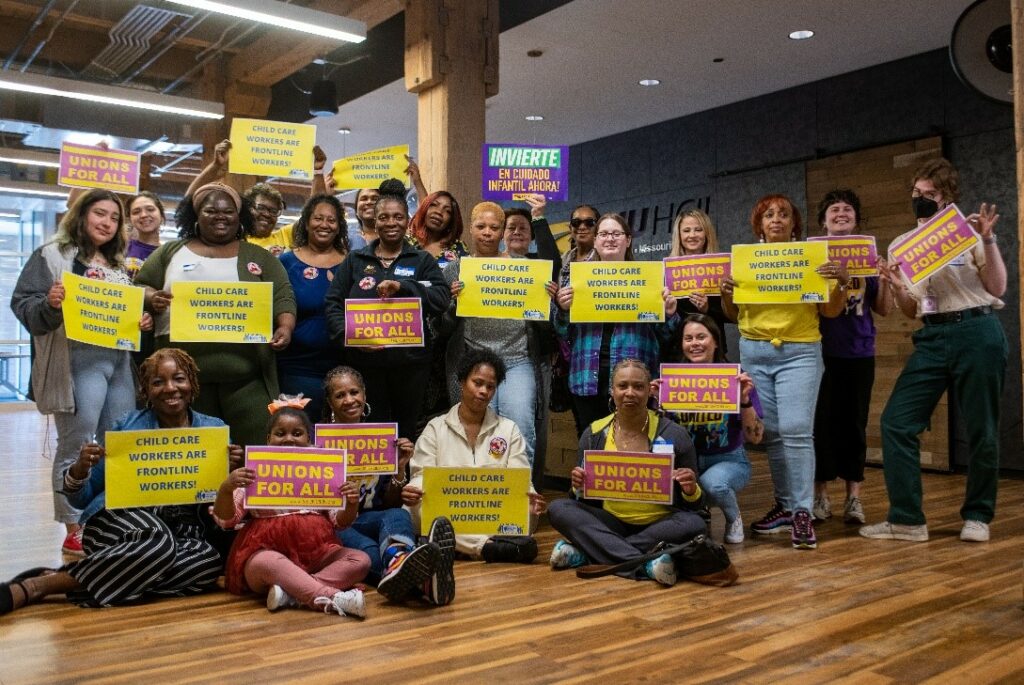 On Saturday, May 20, child care center workers from across Illinois gathered to discuss our vision for a child care system that works for all early educators AND parents, and solidified our strategy for how we get there. As Child Care Workers United, the union of child care center workers across our state, we know that we need to stand united as workers, no matter what center we work at, to get the funding that we need for the pay and working conditions we deserve.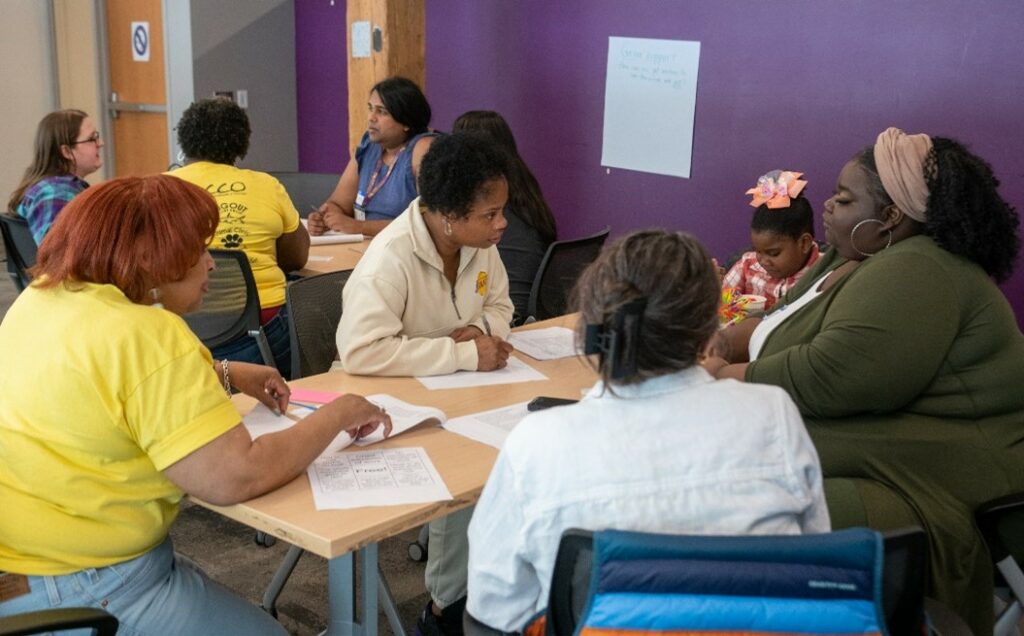 By standing together in our union and demanding more, we have won big victories at the YMCA, Mary Crane Centers, and Centers for New Horizons. Last Saturday, workers from these centers shared stories about the fight for raises and a fair wage scale.
"When YMCA workers went on strike in 2018, we were barely making minimum wage. It took us staying strong and taking action together to make changes – and brought us to last summer, when we ratified a new contract with an average wage increase of 28%!" — Tahiti Hamer, teacher, YMCA of Metropolitan Chicago 
So many of us as child care center workers and early educators are facing the same issues. Because all of our centers are funded by the government, we know that we need to go directly to the funding source in order to make the changes we need in child care. When we unite together as workers across the industry, and bring together parents and employers to demand more funding from the state, we are more powerful than when we fight our individual battles alone.  Now workers at child care centers are coming together to build a strong center worker union to win big, too – to use our power in numbers to force decision-makers like the governor & Springfield politicians to fix the problems in childcare. 
Now is the time to take action! Workers are developing a petition to send to city officials in Chicago to demand that they take action to build the child care workforce we need. Stay tuned to add your name and make sure our elected officials hear our voice loud and clear!