SEIU Healthcare Illinois Statement on Chicago City Council Elections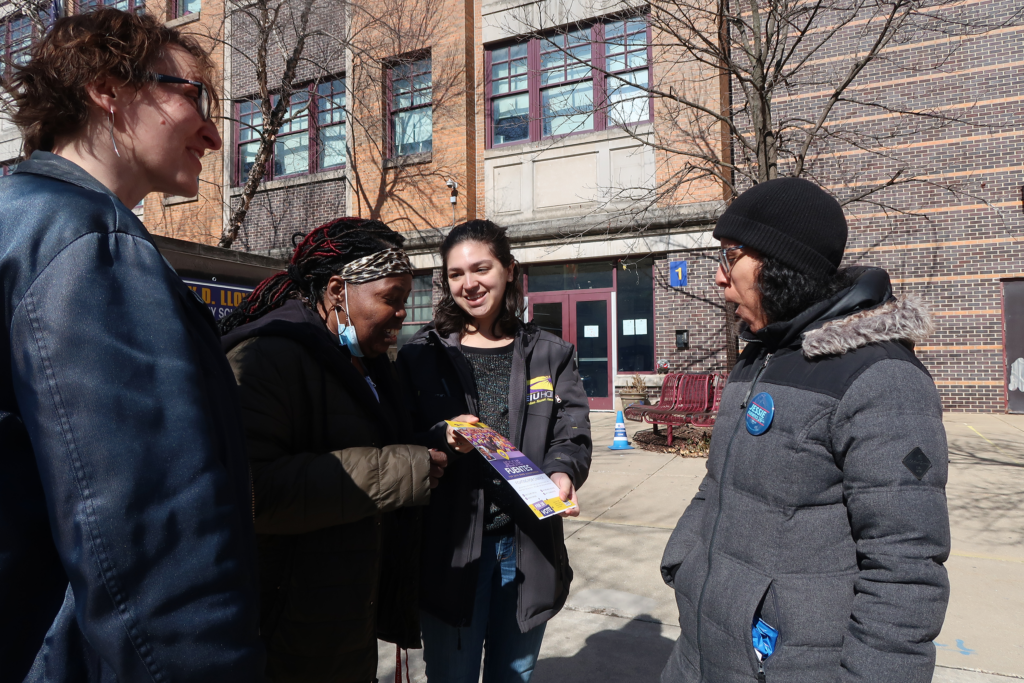 Growing Multiracial Movement Elects Progressive Leaders, Sends Worker Champions to April Run-Off
Greg Kelley, President of SEIU Healthcare Illinois, issued the following statement responding to the election results for Chicago's City Council:
This election, working people from all over our city voted for leaders who are ready and willing to invest in the people of Chicago. Workers are leading a growing, multiracial coalition committed to fighting for the public safety and economic justice we need in every community.
We're celebrating victory for our endorsed work champions. Each of these leaders brings proven experience and a track record of building economic and racial justice for our city's communities:
Stephanie Coleman, 16th Ward
Jessica Fuentes, 26th Ward
Jeylu Gutierrez, 14th Ward
Maria Hadden, 49th Ward
Julia Ramirez, 12th Ward
Rossana Rodriguez, 33rd Ward
Byron Sigcho-Lopez, 25th Ward
Jeanette Taylor, 20th Ward
Silvana Tabares, 23rd Ward
And on April 4, we'll show up to vote for the following endorsed candidates, who will further strengthen the voice of working families in the city:
Will Hall, 6th Ward
Ana Guajardo, 10th Ward
Daniel La Spata, 1st Ward
Ronnie Mosley, 21st Ward
Lamont Robinson, 4th Ward
Desmon Yancy, 5th Ward

Working people made our voices heard in this historic election. As a result, the city council is set to look very different than it did last year. With this new city council, we have a real opportunity to pass transformative measures that will strengthen our communities and support working families. Together, we can pass ordinances that ensure the city invests in addressing the root causes of crime, that workers are paid livable wages and that families have access to affordable, quality child care and housing. We can make our communities safer by giving young people the resources they need to thrive.

Most importantly, we are electing leaders who will bring us together as Chicagoans. These leaders, along with Brandon Johnson as Mayor, will deliver a safer, stronger Chicago.
###