SEIU Healthcare Celebrates Electoral Wins by Cori Bush and Sam Page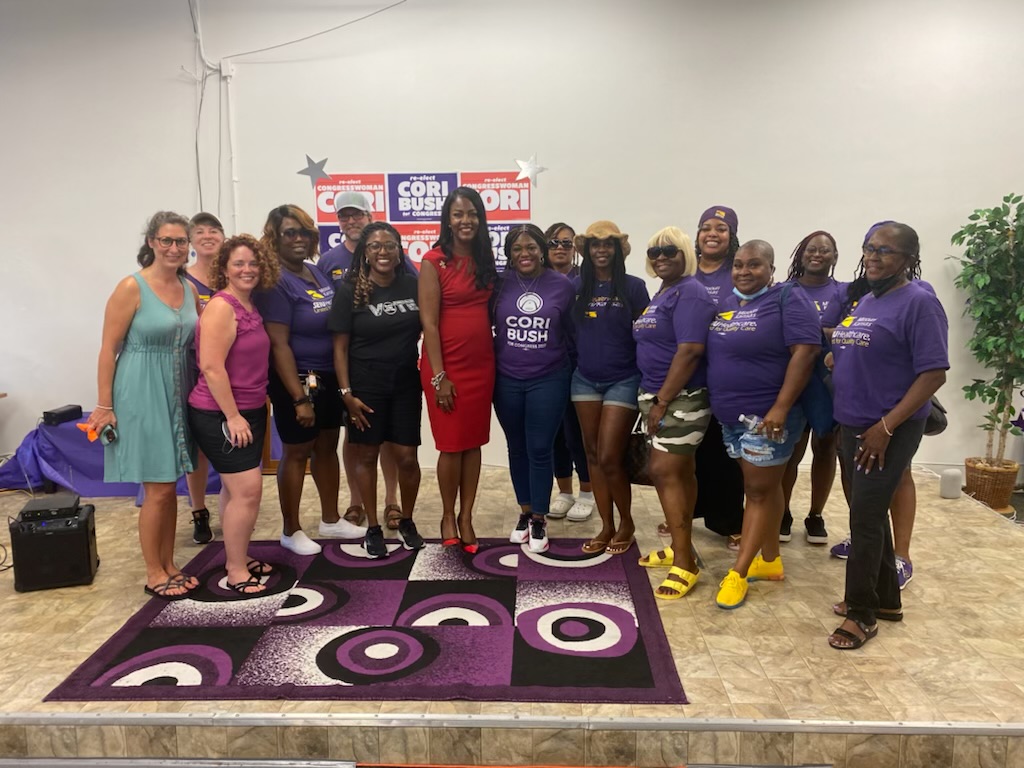 St. Louis – SEIU Healthcare Missouri State Director Lenny Jones released the following statement in response to the Democratic primary victories by Cori Bush for Congress and Dr. Sam Page for County Executive.
"Today voters across the St. Louis region cast their ballots for candidates with proven records of fighting for working families. SEIU Healthcare members have been on the frontlines of the pandemic since day one, and both Cori Bush and Sam Page have fought to ensure their safety while workers care for our community's most vulnerable.
Both Cori Bush and Sam Page are tireless advocates for working people, for union members, and those that want to join a union. That's why our members worked so hard to help them achieve these primary victories. We applaud their wins and look forward to their victories in November."
###