The Illinois Family Relief Plan Starts July 1 | El Paquete de Ayuda Familiar de Illinois Comienza el 1 de Julio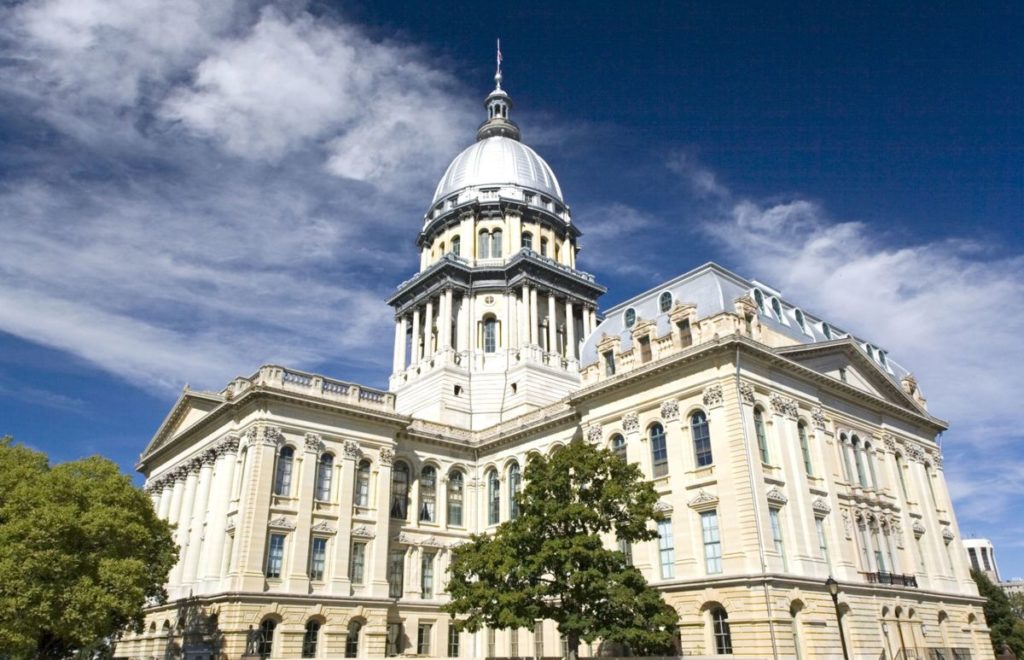 Great news! Today, July 1, we are not only celebrating raises for DORS workers, a rate increase for our home child care providers, and a Chicago minimum wage increase to $15.40/hour, we're also celebrating the role we played in winning the Illinois Family Relief Package that starts today.
This relief package was approved by state lawmakers in April and provides nearly $2 billion in relief on grocery tax, gas tax, and property taxes for working families in Illinois who continue to struggle with record-level inflation, while permanently expanding the earned income tax credit and distributing tax rebates to eligible families.
Our union was proud to be a part of the coalition that advocated for this relief because we know how desperately needed it is for all of our members and our communities.
Here's what's included in the Illinois Family Relief Package:
Groceries: The state's 1% sales tax on groceries will be suspended July 1 through June 30, 2023, saving Illinois families $400 million.
Gas: The state's normally scheduled increase in the motor fuel tax will be delayed from July 1 to January 2023, saving $70 million for Illinois families at the pump.
School supplies: Sales taxes for qualified clothing and school-related items will be reduced from 6.25% to 1.25% for a 10-day window from August 5 to 14, saving families $50 million.
Earned income credit: The state's earned income credit is permanently expanded from 18% to 20% of the federal credit, while expanding the number of households covered. This amounts to an additional $100 million per year back into the pockets of working families who need it most.
Property tax rebates: Property tax rebates will be issued for eligible homeowners in an amount equal to the property tax credit they qualified for on their 2021 Illinois tax returns, up to $300.
Income tax rebates: Individuals who made less than $200,000 in 2021 will receive $50 income tax rebates. Couples filing jointly with incomes under $400,000 will receive $100. Tax filers will also receive $100 per dependent they claimed on their 2021 taxes, up to three dependents.
The tax rebates will be issued automatically to 6.2 million taxpayers who qualify based on information from their 2021 tax returns and are expected to be sent in mid-September in the same method original refunds were sent (if you received your tax refund via direct deposit, the rebates will also be distributed via direct deposit for example).
Eligible taxpayers who did not file their 2021 IL-1040 individual income tax returns but want to claim the rebates, can do so. The Department of Revenue will provide an online submission form at www.tax.illinois.gov.
While we celebrate the implementation of this victory, we know it is not enough to address all the hardship families are facing right now. That's why as a union we will continue to fight for our bold demands that will transform Illinois into a state where everyone, regardless of race, zip code, or job title can thrive.
Stay tuned for ways to get involved in our campaigns to win quality child care for all families, accessible home care services for all who need them, and better care jobs for all.
---
¡Una gran noticia! Hoy, 1 de julio, no solo estamos celebrando aumentos para los trabajadores de DORS, un aumento de tarifas para nuestros proveedores de cuidado infantil en el hogar y un aumento del salario mínimo de Chicago a $15.40/hora, sino que también estamos celebrando el papel que jugamos en ganar el Paquete de Ayuda Familiar de Illinois que comienza hoy.
Este paquete de alivio fue aprobado por los legisladores estatales en abril y proporciona casi $2 mil millones en alivio del impuesto sobre los alimentos, el impuesto sobre la gasolina y los impuestos sobre la propiedad para las familias trabajadoras de Illinois que continúan luchando contra la inflación, mientras se expande permanentemente el crédito tributario por ingresos del trabajo y se distribuyen reembolsos de impuestos a las familias elegibles.
Nuestra unión se enorgulleció de ser parte de la coalición que abogó por este alivio porque sabemos lo desesperadamente necesario que es para todos nuestros miembros y nuestras comunidades.
Esto es lo que está incluido en el Paquete de Ayuda Familiar de Illinois:
Comestibles: El impuesto estatal sobre las ventas del 1 % en comestibles se suspenderá del 1 de julio al 30 de junio de 2023, lo que ahorrará a las familias de Illinois $400 millones.
Gasolina: El aumento del impuesto al combustible para motores normalmente programado por el estado se retrasará desde el 1 de julio hasta enero de 2023, lo que ahorrará $70 millones para las familias de Illinois en las gasolineras.
Material Escolar: Los impuestos sobre las ventas de ropa calificadas y artículos relacionados con la escuela se reducirán del 6.25 % al 1.25 % durante un período de 10 días del 5 al 14 de agosto, ahorrando a las familias $50 millones.
Crédito por Ingreso del Trabajo: El crédito por ingreso del trabajo del estado se amplía permanentemente del 18 % al 20 % del crédito federal al mismo tiempo que se amplía la cantidad de hogares cubiertos. Esto equivale a $100 millones adicionales por año que regresan a los bolsillos de las familias trabajadoras que más lo necesitan.
Reembolsos de Impuestos a la Propiedad: Se emitirán reembolsos de impuestos a la propiedad para propietarios de viviendas elegibles en una cantidad igual al crédito de impuestos a la propiedad para el que calificaron en sus declaraciones de impuestos de Illinois de 2021, hasta $300.
Reembolsos de Impuestos sobre Ingresos: Las personas que ganaron menos de $200,000 en 2021 recibirán reembolsos de impuestos sobre ingresos de $50. Las parejas que presenten una declaración conjunta con ingresos menos de $400,000 recibirán $100. Los contribuyentes también recibirán $100 por dependiente que reclamaron en sus impuestos de 2021, hasta tres dependientes.
Los reembolsos de impuestos se emitirán automáticamente a 6.2 millones de contribuyentes que califican según la información de sus declaraciones de impuestos de 2021 y se espera que se envíen a mitad de septiembre en el mismo método que se enviaron los reembolsos originales (si recibió su reembolso de impuestos por depósito directo, los reembolsos también se distribuirán por depósito directo, por ejemplo).
Los contribuyentes elegibles que no presentaron sus declaraciones de impuestos sobre los ingresos IL-1040 de 2021 pero desean reclamar los reembolsos, pueden hacerlo. El Departamento de Ingresos proporcionará un formulario de presentación en línea en www.tax.illinois.gov. 
Mientras celebramos la implementación de esta victoria, sabemos que no es suficiente para abordar todas las dificultades que enfrentan las familias en este momento. Es por eso que, como unión, seguiremos luchando por nuestras demandas audaces que transformarán a Illinois en un estado donde todos, independientemente de su raza, código postal o título laboral, puedan prosperar.
Estén atentos a las formas de involucrarse en nuestras campañas para ganar cuidado infantil de calidad para todas las familias, servicios de cuidado en el hogar accesibles para todos los que los necesitan y mejores trabajos de cuidado para todos.