Statement: SEIU Healthcare Illinois Responds to SCOTUS overturning Roe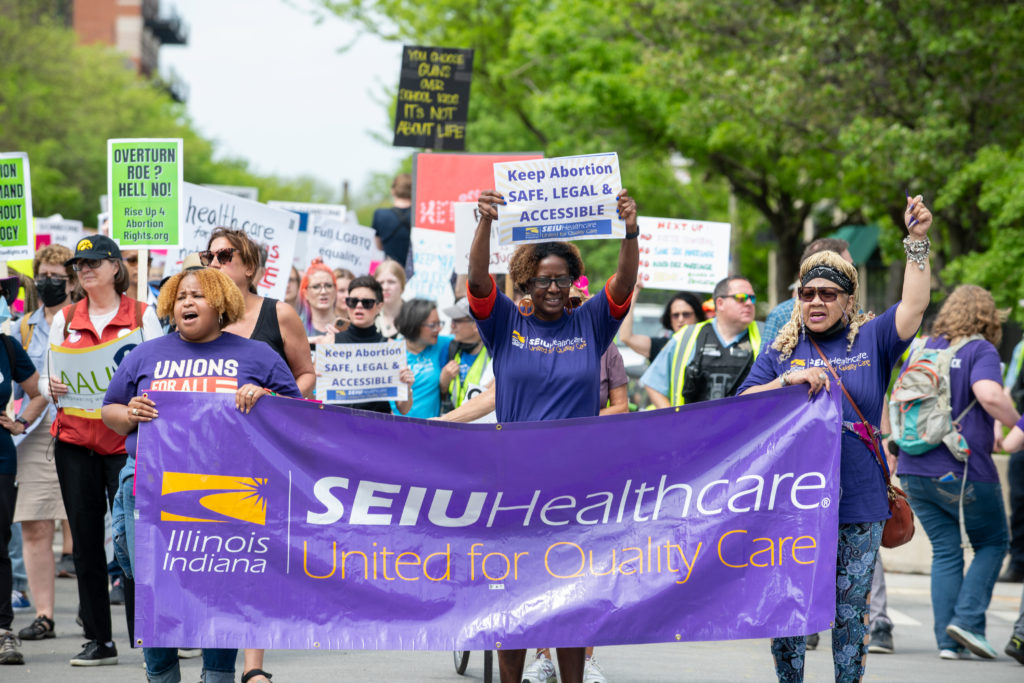 The following was released by SEIU Healthcare Illinois Executive Vice President Erica Bland-Durosinmi in response to the SCOTUS ruling to overturn the historic Roe vs. Wade decision.

Today the United States Supreme Court voted to overturn the landmark Roe vs. Wade decision. This ruling will rescind 50 years of federal constitutional protection of abortion rights for women across this country. As advocates of civil liberties, we are appalled by what is undoubtedly one of the most flagrant abuses of civil rights against women in our country's history.

As a union that fights to protect the healthcare standards for over 90,000 frontline workers, the majority being Black and brown women, we will continue to speak out against this classist and sexist injustice that disproportionately affects low-income women of color.

There is evidence that our democracy continues to be under attack when 69% of voters in 2020 polled that they wanted Roe vs. Wade to remain as ruled. Americans have made it clear that abortion is healthcare, and that Roe vs. Wade saves lives. Unfortunately, the voice of the people is disregarded.

History has shown us that when access to safe and legal abortions is denied, women will suffer. Women who have limited financial resources and are unable to travel when faced with an unplanned pregnancy will be forced to endure extreme medical hardships that often lead to death.

This ruling will not result in our silence. Our members will continue to speak out as healthcare providers to demand that our legislators pass laws to protect women's reproductive rights. We stand firm in combating this attack on women's civil rights as well as in fighting to secure the safety and wellbeing of generations to come.