SEIU Healthcare Illinois Endorses Delia Ramirez for Congress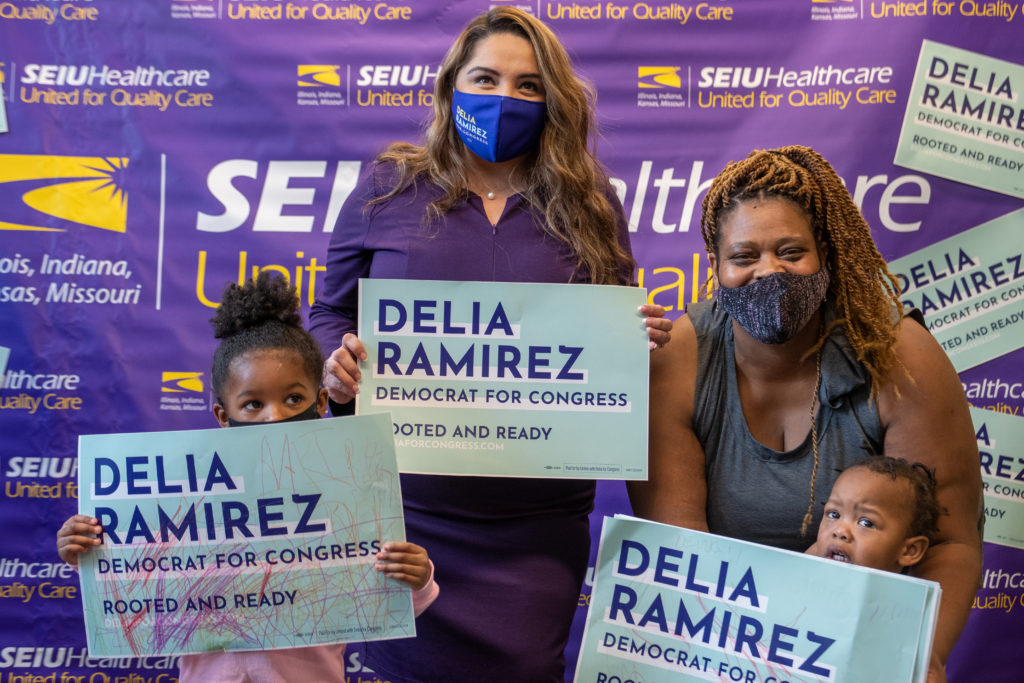 SEIU Healthcare Illinois announces their endorsement of Delia Ramirez as Democrat for the 3rd Congressional District.
Chicago, IL—SEIU Healthcare Illinois, representing over 90,000 healthcare, childcare, homecare and nursing home workers across the Midwest are proud to support Delia Ramirez for Illinois Congress of the 3rd District.
SEIU Healthcare Illinois along with community members and union leaders from UFCW 881 (United Food & Commercial Workers), IW 63 (Ironworkers Union), INA (Illinois Nurses Association), TCUIM (Transportation Communications Union/IAM), IAM District Lodge 19 (International Association of Machinists and Aerospace Workers), and AFFI (Associated Fire Fighters of Illinois) gathered on Tuesday, April 19th at the SEIU office to announce their endorsement of Ramirez.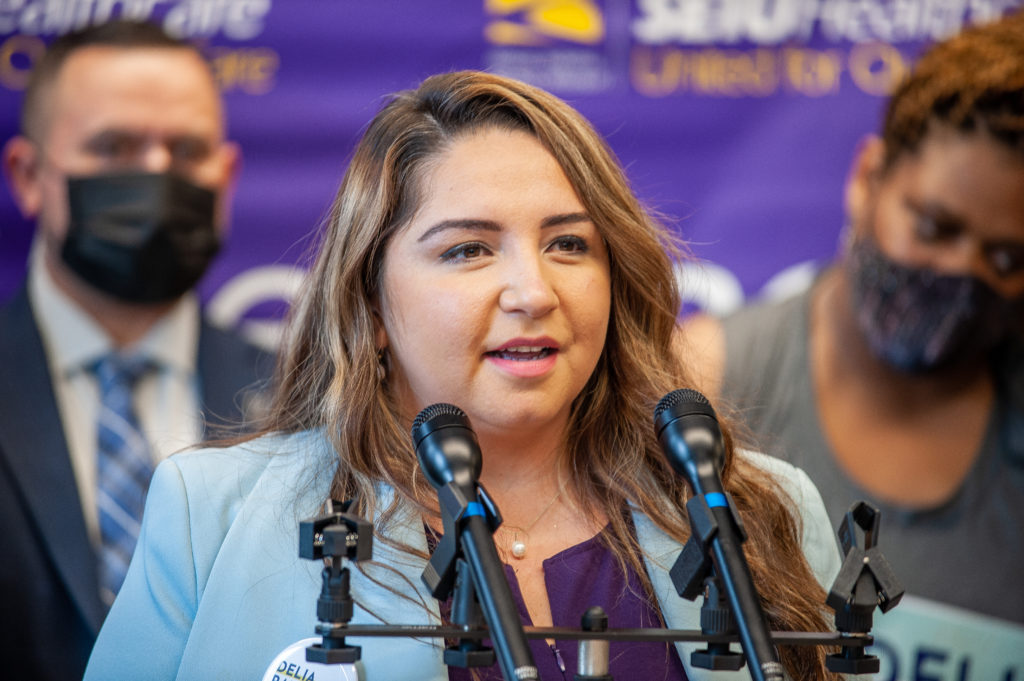 Ramirez is an accomplished legislator, social service director, and coalition builder who is deeply rooted in service and commitment to her community.
"Delia Ramirez has answered the call of leadership by championing the causes of working families. She has passed legislation expanding affordable housing and increasing access to healthcare", said Greg Kelley, President of SEIU Healthcare Illinois. "And she is continuing the fight for fair wages and accessible childcare for all."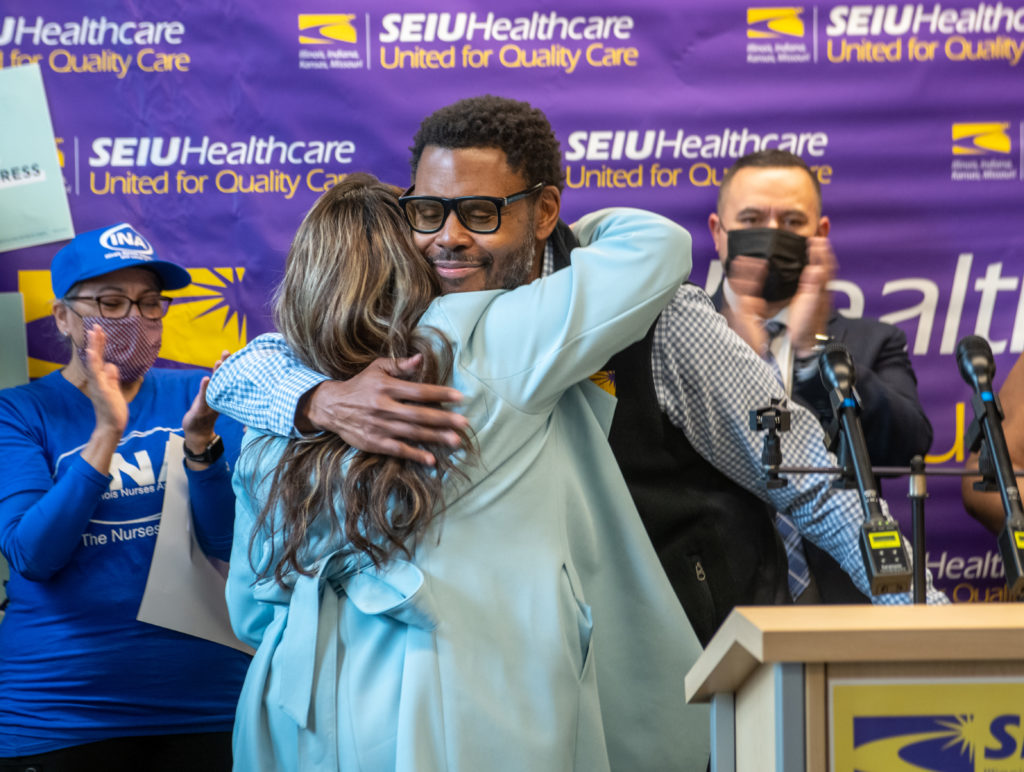 Childcare, homecare and healthcare workers stand behind Ramirez' push for pension benefits, worker protections and support of organized labor.
"Rep. Ramirez recognizes that childcare workers work twice as hard, if not harder, than others to provide a safe and nurturing environment for our children. We also deserve an opportunity to earn a fair living wage so we can take of ourselves and our families", said Tara Walls, childcare provider and union member. "She will fight for our rights!"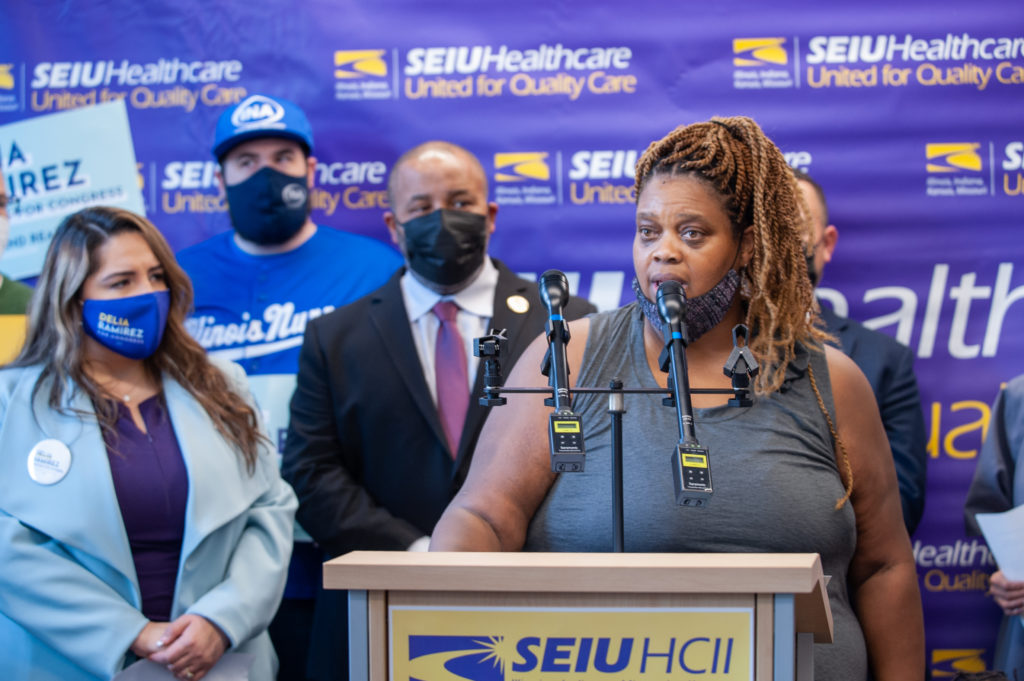 Ramirez' commitment to community and working families is shaped by her lived experience. As the daughter of Guatemalan immigrants, she watched her parents work multiple low-wage jobs to give their children a fighting chance to escape poverty.
"I witnessed firsthand the heartbreaking financial crisis that my parents and many others in my community shouldered, hoping to provide a better life for their children," said Ramirez. "This ignited a fire that has propelled me to fight for the rights of all working families."
Watch the entire press conference on Facebook.