"We stand in awe of her work" – SEIU Healthcare statement on resignation Dr. Ngozi Ezike, Director of IDPH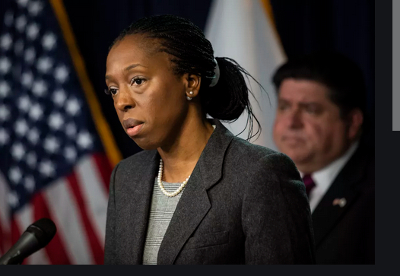 The following was released by SEIU Healthcare Illinois President Greg Kelley in response to the resignation of the Director of Illinois Department of Public Health, Dr. Ngozi Ezike.
As Dr. Ngozi Ezike announces her departure as the director of the Illinois Department of Public Health, we at SEIU Healthcare stand in awe of the work she has done in navigating the people of Illinois through the most devastating health crisis of our time.
Dr. Ezike represents the best of us all. Her compassion and commitment to the safety of those she served during this unprecedented time, was unwavering.
As a union of caregivers, we are thankful for the empathy and strength she consistently shared with those she touched. She alleviated fears by taking time from her busy schedule to meet with our members directly to provide COVID and vaccine education and awareness. She made sure that her messages were conveyed in both English and Spanish, understanding the impact this crisis had on us all.
Gov. Pritzker has reluctantly accepted her departure and wishes her a much deserved "good night's sleep". On behalf of our members, we too, wish Dr. Ezike a debt of gratitude and the grateful acknowledgement of a job well done!