Flexing Our Muscle on the Nursing Home Industry in St. Louis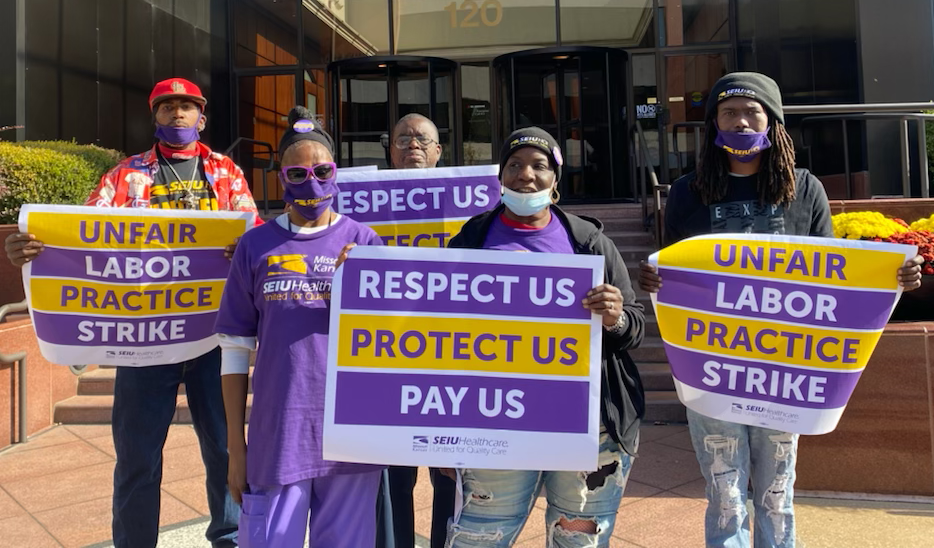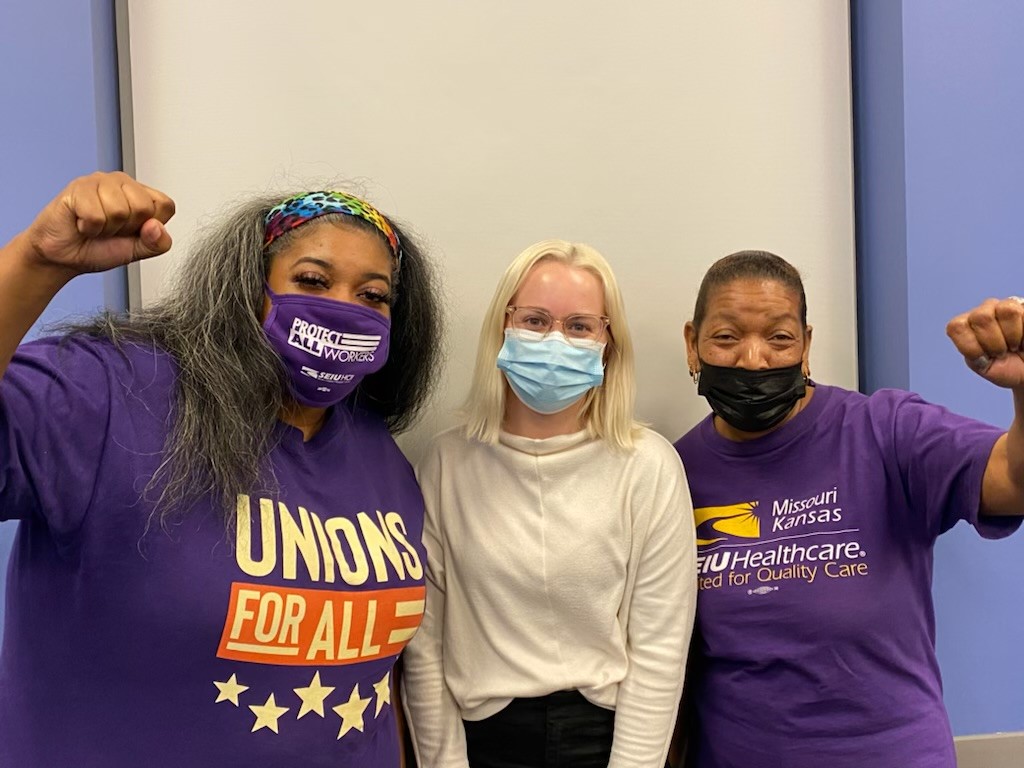 Since the beginning of the pandemic, St. Louis nursing home workers have declared ENOUGH IS ENOUGH over and over again. Through worksite actions, worker to worker organizing, building relationships with more community allies and elected officials, and speaking out in the media to share our stories, St. Louis SEIU nursing home workers have become a force to be reckoned with.
As a union, we represent nearly two-thirds of the nursing home workers in St. Louis, and that kind of density coupled with militant membership ready to take action produces real power.
That's why we've seen countless victories recently across our homes in the region.
The National Labor Relations Board (NLRB) sided with us against Blue Circle's owners who were bargaining in bad faith, even ordering them to pay our union $600 for their antics.
Luxor, owners of Beauvais Manor, Hillside Manor, and Rancho Manor, were held accountable by workers when they tried to ignore our union contract. Thanks to action taken, Luxor has been ordered to abide by our legally binding contract, provide holiday pay, cover health insurance premiums, and honor overtime pay.
Northview Village owners withheld worker contributions to the health insurance fund for FOUR MONTHS. When we heard about it, we immediately called an action outside the home to apply public pressure. The result? The next day the check was sent to the Health Fund so there was no interruption in care for members!
Riverview Care Center workers are preparing to negotiate their first contract ever, after more than a year of fighting for union representation. That perseverance paid off!
We're saying NO to the status quo and are ready to create lasting change in the St. Louis nursing home industry.
Step up, join our movement, and spread the word to other nursing home workers you know because we are stronger together!