St. Louis University Hospital Workers Celebrate New Contract Victory!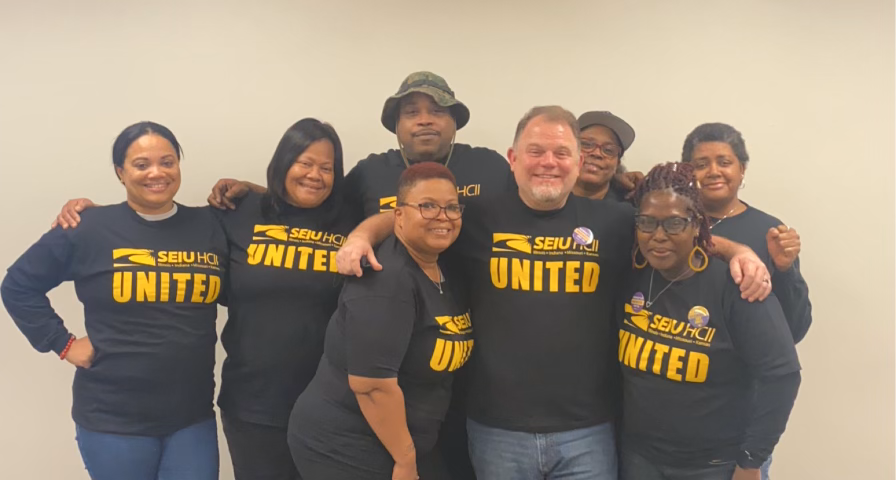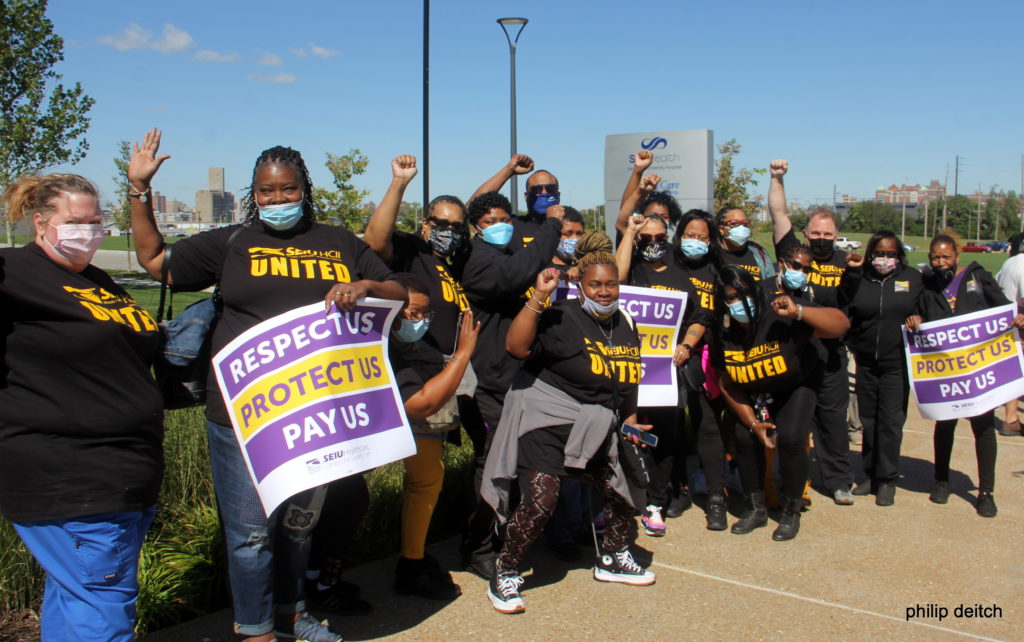 St. Louis University SEIU members stayed strong and stuck together to win their latest collective bargaining agreement. Management started negotiations by telling our bargaining team that 0.5% raises were all they could offer, but after months of internal worksite actions, press conferences and rallies they caved to the tremendous pressure workers created and agreed to the following:
Across-the-board raises (including PRNs) April 1 each year of the three-year agreement
A first-time weekend option: weekend defined as Friday, 7:00 a.m. until Monday, 7:30 a.m.

Extra $5.00 per hour for most classifications

Extra $7.50 for MRI, CT, Radiology, and Surgical Techs

Extra $8.50 for Respiratory Therapist

Creation of a staffing committee to address staffing issues and shortages
Call-back rest periods: If call-back runs into shift, release as early as possible. If call-back does not run into shift, generally employee may request eight hours off.
Management tried to offer the frontline workers who keep their hospital running pennies, but we stood firm because we know our worth! We won this strong agreement by standing united in our union and taking action together to demand what we deserve. We are STRONGER TOGETHER, and in this agreement we won REAL RESULTS.