Victory Alert: DORS workers win pandemic pay & another raise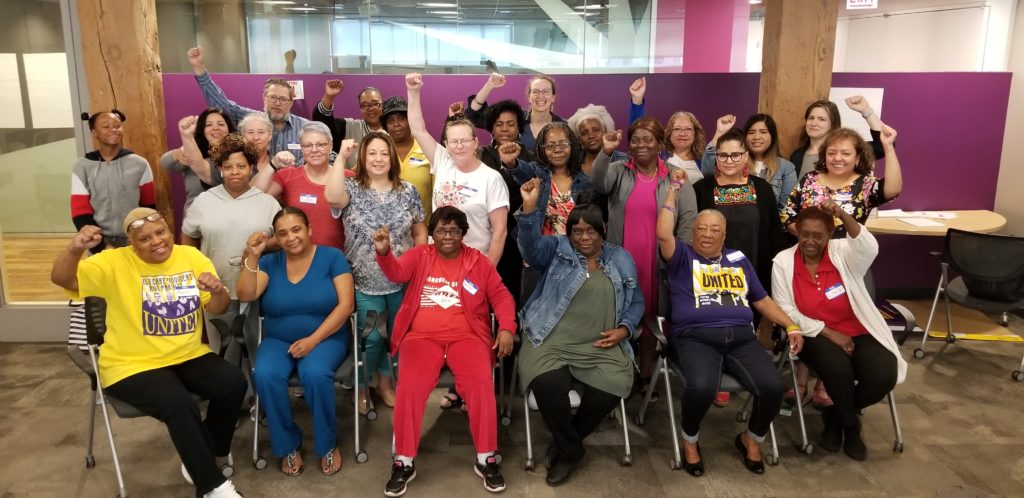 Important reminder for all DORS workers! Effective January 1st, 2022, the next raise for DORS workers under our contract begin!
All workers received a $0.50/hr. raise on January 1, 2022, bringing everyone to $16.00/hour or more! This raise was only possible thanks to our collective power and action.
PAs now earn $16.00/hr.
CNAs now earn $19.00/hr.
LPNs now earn $26.00/hr.
RNs now earn $32.75/hr.
We UNITED TOGETHER Black, Brown, & White TO WIN Anything is possible when you JOIN OUR UNION. Let's win together.
Not yet a member? Join us.
Regardless of our background, faith, zip code, or race we won this raise by fighting through our union.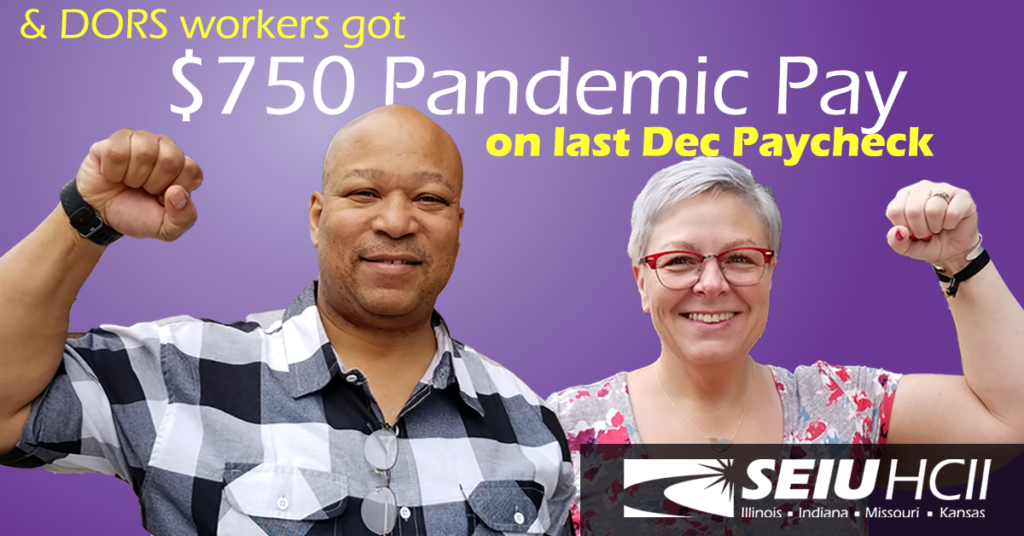 By joining together and demanding COVID protections, we also won a $750 pandemic pay bonus for being on the frontlines during the COVID-19 pandemic! This pandemic pay bonus was included on your last paycheck of December 2021. No dues were taken out of this bonus, but taxes were. To be eligible for the pandemic pay, you must have received payment in March 2021 and December 2021. You should have received the letter below from the state.
There will be more battles to come so stay tuned for ways to get involved.
If you have any questions about our latest raise, please contact our SEIU Member Resource Center at 866-933-7348.
Related
November 21, 2019: DORS Personal Assistants & MHH Workers Vote to Approve Historic Contract