BREAKING NEWS: DORS Personal Assistants & MHH Workers Vote to Approve Historic Contract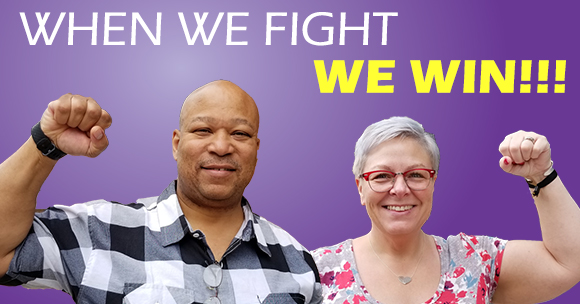 Thousands of DORS PAs and Maintenance Home Health workers recently voted on our tentative agreement we reached with the State of Illinois and 99.9% said YES to approve the new contract!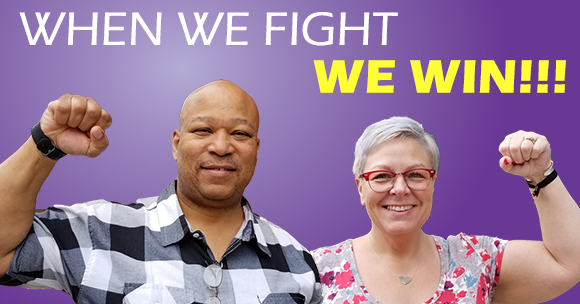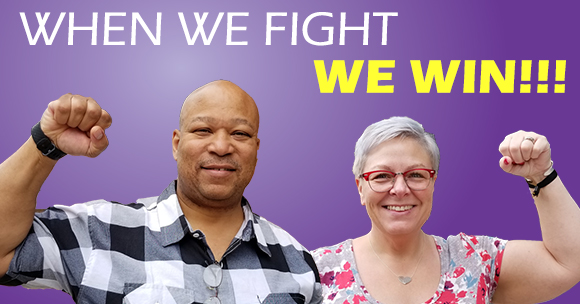 Our DORS Bargaining team fought hard to secure a fair contract that would provide higher wages and better benefits for home care workers while fighting to protect and improve the Home Services Program for thousands of consumers.
Now that our new contract has been approved by members, our raises and other improvements that we won can be implemented.
Our new contract includes:
28% raises for PAs and significant increases for MHH workers over the life of the contract,
Protection of our union's health insurance,
Increased funding for paid training,
A fair overtime policy that doesn't hurt consumers and punish PAs,
Protection of our union rights,
And for the first time ever:
Paid sick time starting in 2021, and
Establishment of a joint committee to explore retirement benefits – the first step toward winning future benefits.
This victory is proof that when we stick together in our union and fight for what PAs, MHH workers, and our consumers need, we can – and will – win!
"Even though it was a long and stressful process, it was all worth it in the end. Our bargaining team kept thinking about the thousands of workers, consumers and families depending on us to fight hard for the things we all deserve. We are so proud of the raises and other improvements we won – this victory is truly historic!"

Alberta Walker, Harvey, IL
DORS PA & Bargaining Team Member