SEIU's Greg Kelley: Workers Celebrate House Passage of 'Game-Changing' Build Back Better Act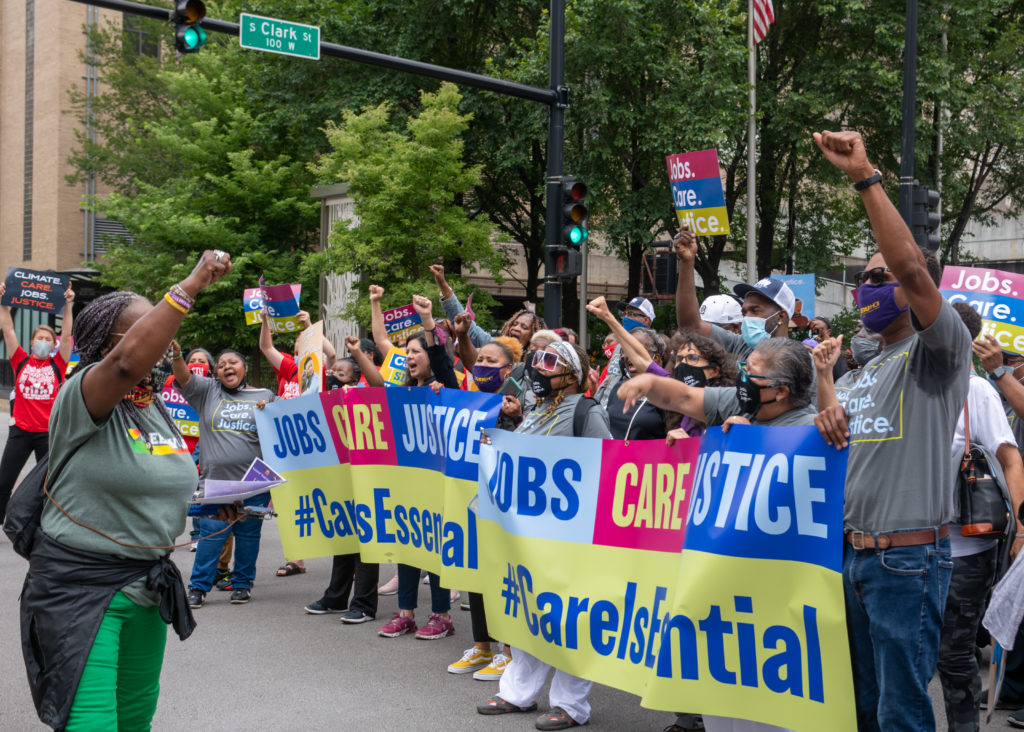 CHICAGO — SEIU Healthcare Illinois, Indiana, Missouri and Kansas President Greg Kelley issued the following statement after the U.S. House of Representatives' voted to pass the Build Back Better Act:
"We applaud and celebrate the U.S. House of Representatives' passage of the Build Back Better Act, legislation that is truly game-changing for care workers and working families across our nation. Our 90,000 members have gone above and beyond to demand their leaders deliver bold, transformative change like this. They've taken to the streets, held town halls with elected officials and even invited members of Congress to walk a day in their shoes to deliver a clear message: Care is essential.
"With Build Back Better, we have a unique opportunity to right the historic wrongs that have excluded people of color, and Black women in particular, from the types of investments that have benefited other industries. We cannot have an equitable recovery unless we fix our broken care economy so homecare workers can earn a living wage, seniors can age with dignity in their homes and parents don't have to choose between childcare and a paycheck.
"Through historic investments in care, union jobs, climate resilience, immigrant protections and working families, the Build Back Better Act invests in building a strong, multiracial middle class and a future where everyone can thrive — no matter their zip code, race or background. Now, we're counting on leaders in the U.S. Senate to pass the Build Back Better Act without delay. We will continue to fight until the bill makes it to President Biden's desk."
###