ON STRIKE! Blue Circle Nursing Homes Workers Escalate Contract Fight with 4-Day ULP Strike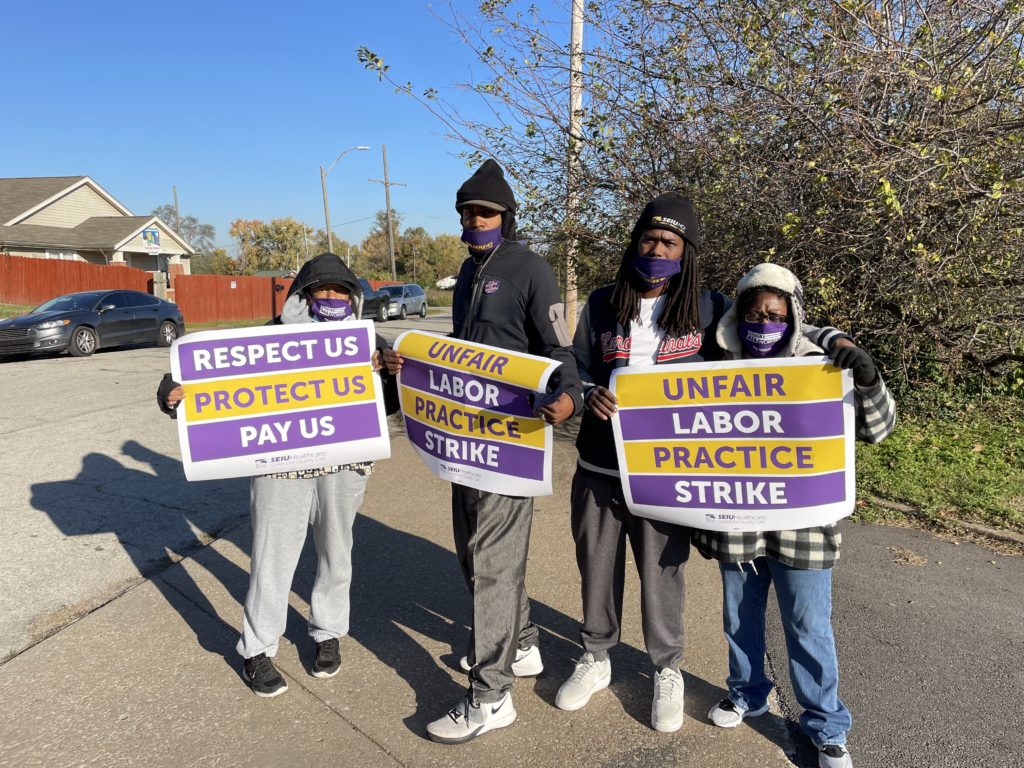 The frontline workers at Blue Circle Rehab and Nursing held a 4-day Unfair Labor Practice (ULP) strike from November 5-8, 2021, in the latest escalation of our fight for a fair agreement at the nursing home.
For months, the workers of Blue Circle called for a new contract that prioritizes workplace safety with safe staffing and proper safety protocols. A contract that puts the voices and concerns of workers first. A new contract that raises wages so that no one is forced to make a decision between putting food on the table and paying bills.
But the owners of Blue Circle instead want to freeze wages for the next two years and ignore issues being raised by the workers who keep their facility running.
For a second time in a few short months, Blue Circle SEIU members have proven they're ready to do whatever it takes to win the RESPECT, PROTECTION and PAY they deserve by going on STRIKE!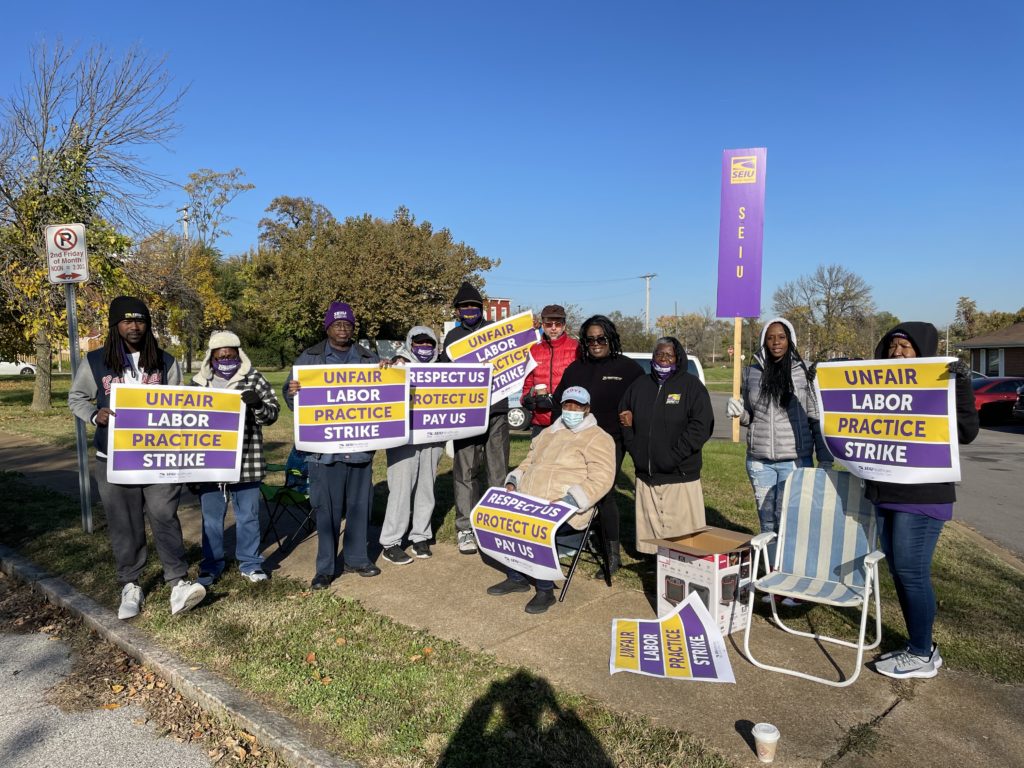 Over the course of the weekend strike, workers were joined by faith leaders, union activists, elected officials, and the St. Louis community. We held 'Solidarity Saturday' on the picket line with multiple city, county, and state elected officials joining our chants, supporting our demands, and publicly calling for owners to bargain in good faith.
The short staffing at Blue Circle has had an impact on workers for years. On the final day of the strike, workers held an action outside Blue Circle's corporate headquarters calling on St. Louis City and County to address issues relating to the numerous deficiencies reported against the three nursing homes in St. Louis owned by the same ownership group as Blue Circle.
Since April 2019, the Centers for Medicare and Medicaid Services have reported over 100 deficiencies across these area nursing homes, including 44 at Blue Circle. But workers aren't sitting back and waiting for Blue Circle owners to magically pay attention or fix things on their own. They are demanding a new contract with improvements that address safety and staffing. 
While workers ended their strike after four days, they did not end their fight.