WBBM Radio Covers Build Back Better Rally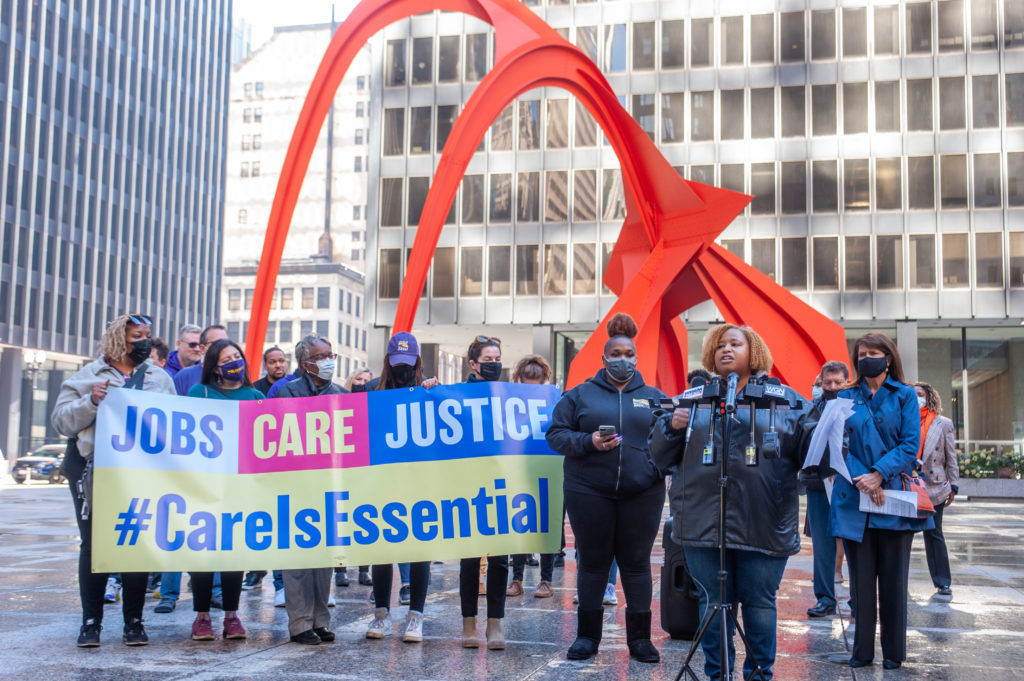 Our rally yesterday to support care work in the Build Back Better Act was covered by WBBM radio and included interviews with home care member Adarra Benjamin and home child care member Debra Murphy. Also, WBBM's In-Depth podcast takes a 9-minute deep dive on the event, including in-depth remarks from Access Living's Ryan McGraw and a summary of remarks from Congresswoman Newman and Congresswoman Kelly.
Adarra Benjamin told WBBM's Brandon Ison why home care wages need to be raised. Take a listen.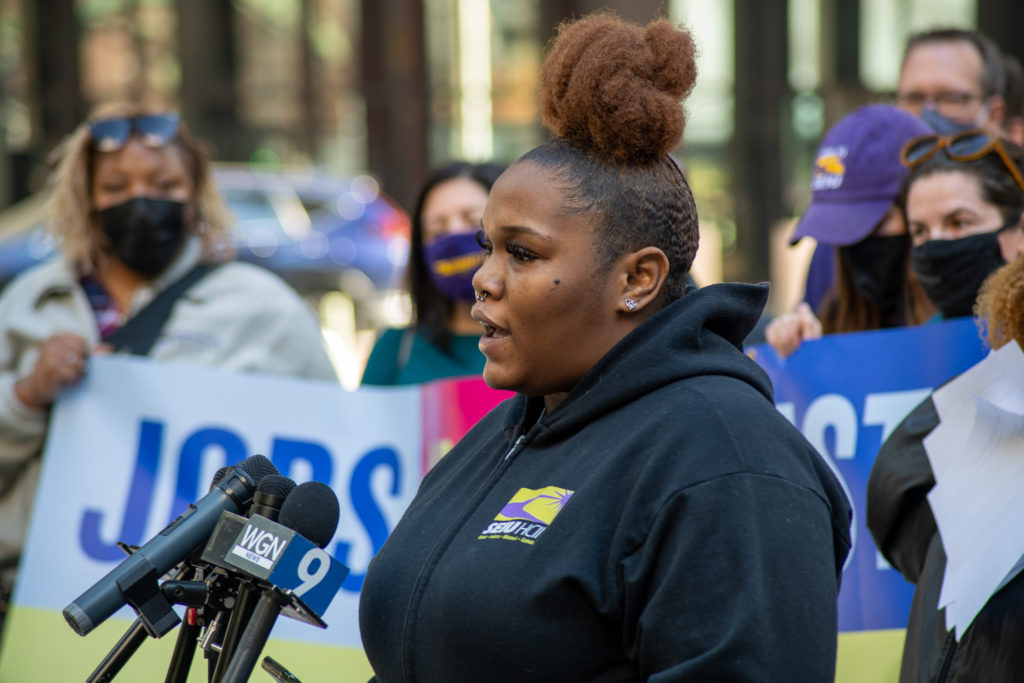 "Disrespecful" Wages for Home Child Care Workers
Debra Murphy told WBBM Newsradio that she treats the children in her care as if they were her own, working long hours that equate to below minimum wage.
"I make less, less, less than minimum wage. Much less. That's not fair and it's disrespectful," Murphy said.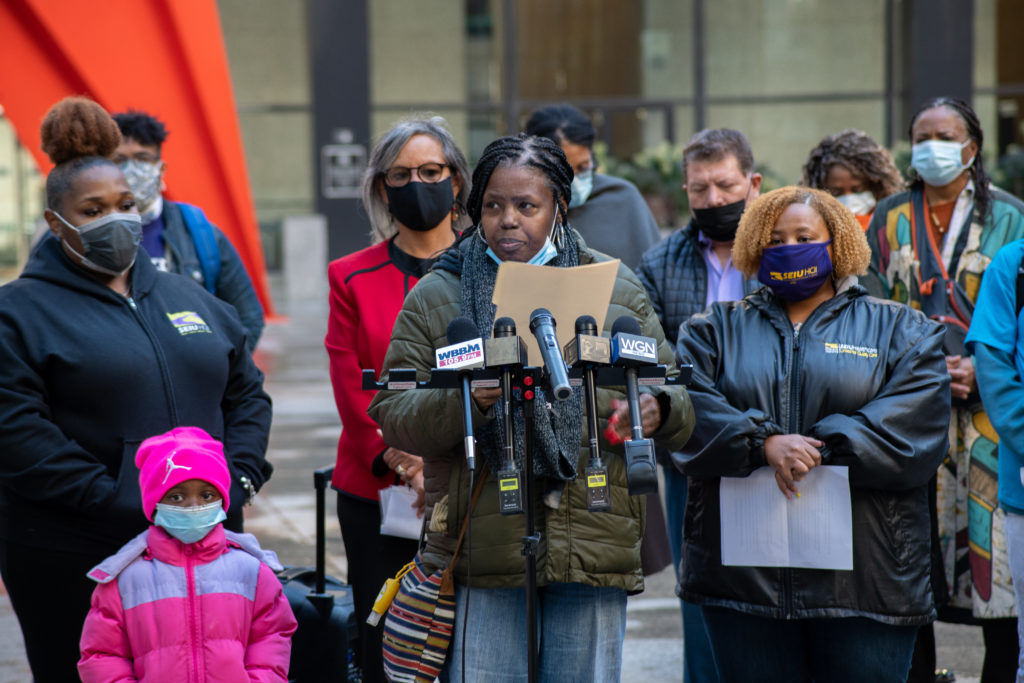 Murphy and others said that passage in Congress will mean to them some form of wage protection and, also, no longer having to buy workplace supplies out of pocket, such as toilet paper, hand soap and sanitizer.
"Treat my babies — because they all babies to me because I'm gonna treat you like I treat mine — treat my babies right. Give my babies what they need. Give me what I need so I can thrive to take care of my babies," Murphy said.
In-Depth Podcast Focuses on Freedom and Dignity for Seniors and People With Disabilities in Build Back Better
The Build Back Better Rally was as the subject of WBBM's In-Depth podcast.
The podcast icludes extended remarks from Access Living's Ryan McGraw. Brandon notes passing Build Back Better is about freedom & dignity for ppl w disabilities & seniors. It's also about quality wages for quaility home care.
It also includes a summary of Congresswoman Newman and Congresswoman Kelly's remarks at the rally.
Photos
Take a look at photos from the event on Facebook and Instagram.