Rally for Abortion Justice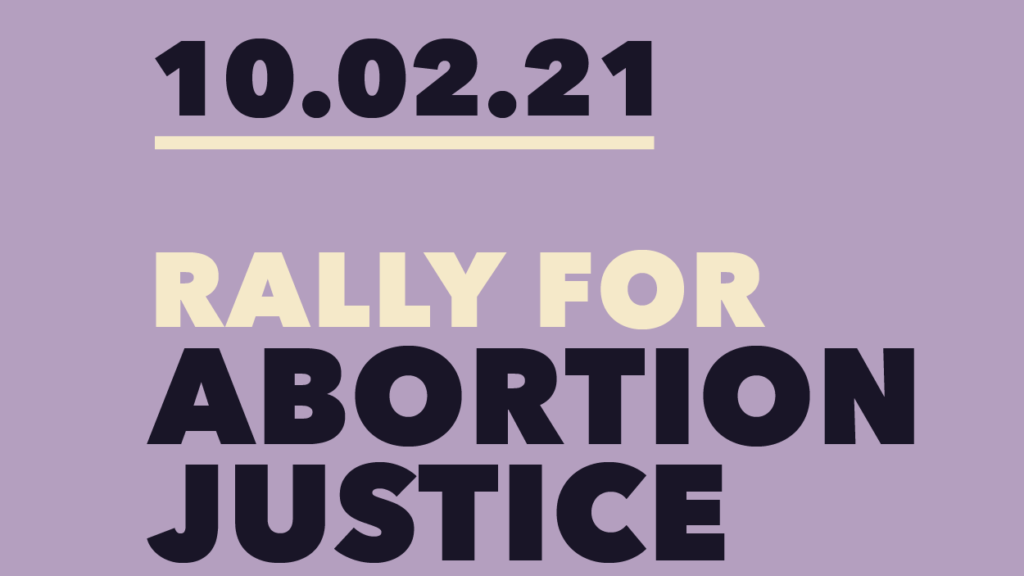 As a union of caregivers, ensuring families have access to the healthcare they need – including access to abortion services – is core to our union's mission.
We're hitting the streets on Saturday October 2nd because ALL people deserve the freedom to control their own body, personal decisions, and lives, free from political interference.
Hashtags: #DefendAbortionAccess #DefendAbortionAccessIL
Chicago / NW IN
Chicago, IL
11:30 a.m.
Daley Plaza. 50 W Washington St. Chicago, IL 60602
Valparaiso, IN
3:00 p.m.
Porter County Courthouse. 16 E Lincolnway, Valparaiso, IN
Illinois
Rockford, IL
12 p.m.
Davis Park. 320 S. Wyman Street. Rockford, IL 61108
Springfield, IL
11:30 a.m.
Old State Capitol Plaza. 526 E Adams St, Springfield, IL 62701
Carbondale, IL
11 a.m.
Civic Center. 200 S Illinois Ave, Carbondale, IL
Belleville, IL
2:00 p.m.
Belleville Loop. Belleville Court House, Belleville, IL 62220
Missouri
St. Louis, MO **NOTE NEW LOCATION**
10 a.m
Luther Ely Smith Square. 20 N. 4th Street Saint Louis MO 63102
Columbia, MO
12:00 p.m.
Courthouse Square.
Kansas City, MO
10:00 a.m.
Milk Creek Park. Mill Creek Parkway & 47th St.. Kansas City, MO 64111
Springfield, MO
Details TBD