Bria at Lydia: Ready to STRIKE to Protect Our Pension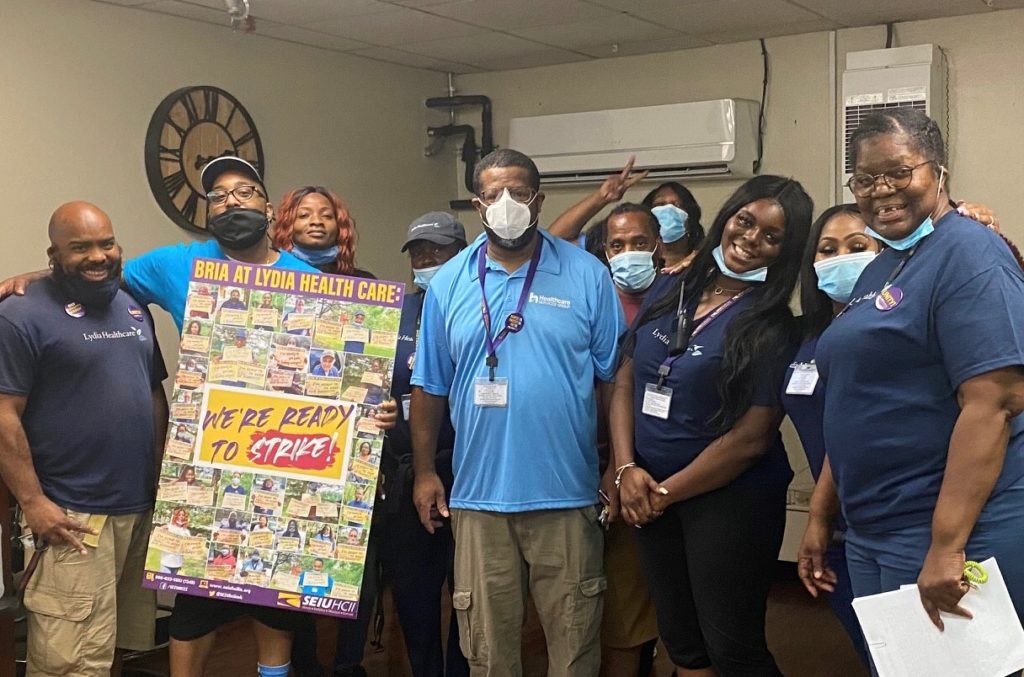 Our contract fight continues at Bria at Lydia and workers stand ready to do whatever it takes to protect all that we've won.
After Lydia's previous owners mismanaged the facility along with its finances, the nursing home was turned over to Bria Healthcare to operate. But almost overnight, Bria's owners stated that they would not honor our previous contract and the benefits that we have fought so hard for.
The company said immediately that one of their top priorities was to get rid of our pension. They sought to take away hot meals from our staff. They didn't want to recognize seniority. They wanted to slash our co-workers from our bargaining unit to weaken our Union.
Bria's tone was insulting, arrogant, and completely disrespectful.
Our response? NO WAY.
Members quickly organized coworkers and circulated strike petitions that were delivered to management letting them know that workers were ready to do WHATEVER IT TAKES – including going on strike – to protect and keep our pension and other vital benefits that we've won.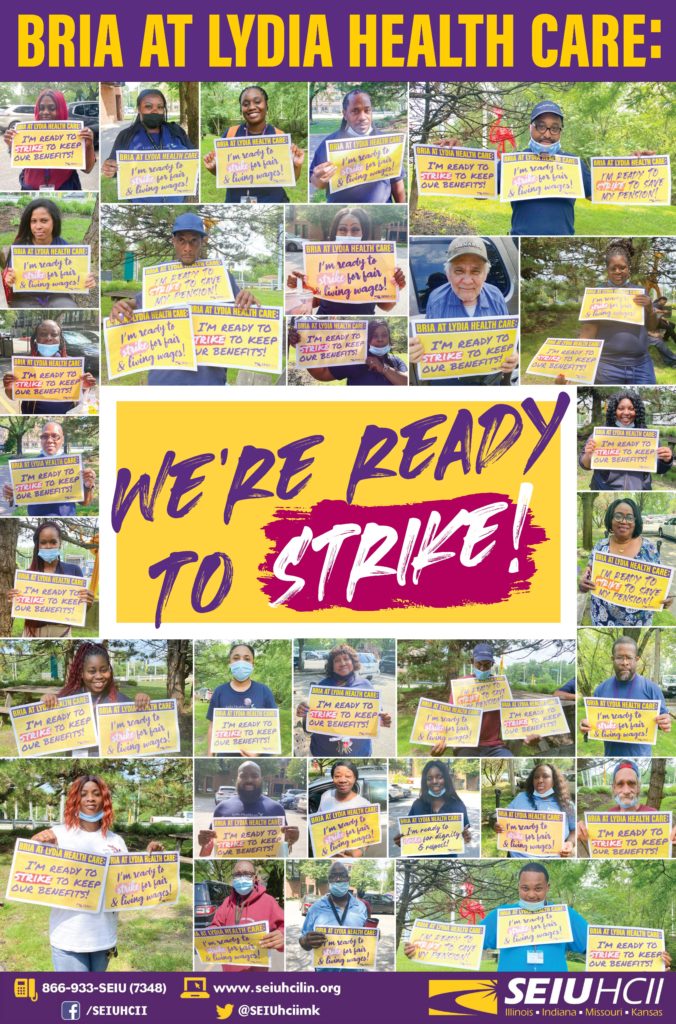 Members at Bria at Lydia are standing strong and we've got their backs. Stay tuned for updates and ways to support our brothers and sisters in this fight!