Behind on your rent or mortgage? Click here to find resources in your area that can help!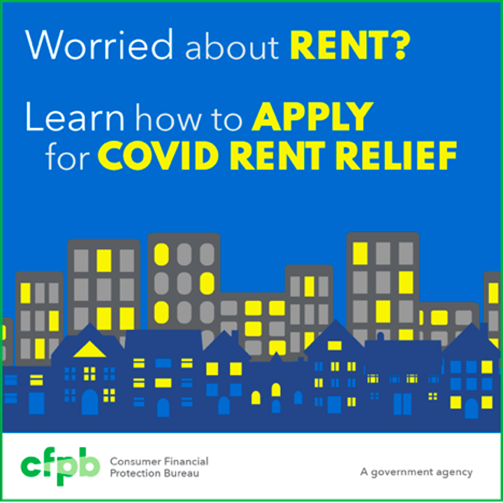 COVID-19 has impacted all of us in one way or another. For many us, making rent each month can be huge source of anxiety. That's all changing. As of August 1, federal assistance is available to renters who are having trouble paying rent, utilities, or other housing costs. State and local programs are distributing billions of dollars in rental assistance to help renters stay housed during the pandemic.
Learn more about federal assistance and other resources available at the Consumer Financial Protection Bureau website consumerfinance.gov/renthelp.
We fought for higher wages, better benefits, and the right to a union and more, but the pandemic has hit many of us in ways we could never have imagined. That is why we stuck together, fought for a relief package that put working people first, and we won! This program helps those of us who have been working on the frontlines, have lost jobs, saw decreased hours, or just can't make ends meet due to other hardships during the pandemic.
Working people fought for this safety net to protect ourselves and others during this unprecedented crisis.
If you need help with rent right now, take advantage of this program. If you know someone else who needs help, let them know about this option.
For more information and any questions you may have, contact our local SEIU staff member –
Myra Glassman at Myra.glassman@seiuhcil.org (312) 446-1152.