IL Senator Pacione-Zayas walks a day in the shoes of home child care provider Lucia Rubio to highlight the child care crisis impacting IL educators and families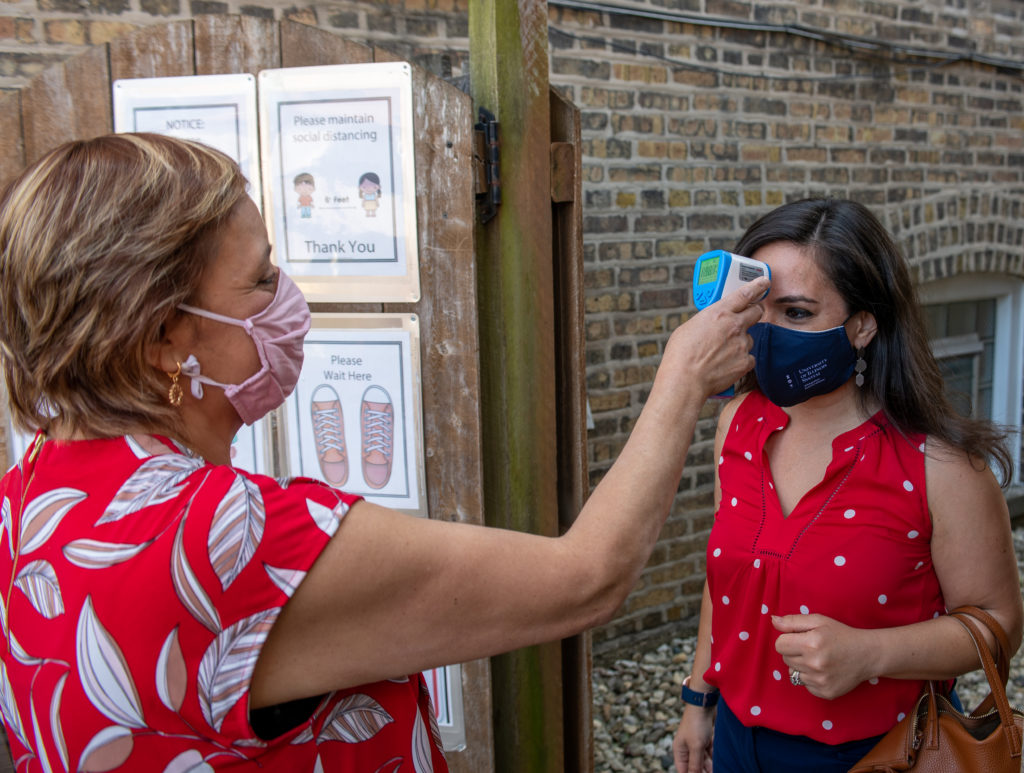 Home child care provider Lucia works nearly 12 hour days serving essential worker parents in food service and airports, earns less than Chicago's $15 minimum wage after expenses
CHICAGO – Yesterday, Senator Cristina Pacione-Zayas (IL-20) walked a day in the shoes of home child care provider and SEIU Healthcare Illinois member Lucia Rubio in the Belmont-Cragin neighborhood.
During this "walk a day" event, Senator Pacione-Zayas and child care provider Rubio toured the home day care, served lunch, and lead story time. The Senator spoke with Lucia about the uncertainty she faces in the child care industry between unaffordable higher education, stagnate wages, and increased costs and limited enrollment due to the pandemic.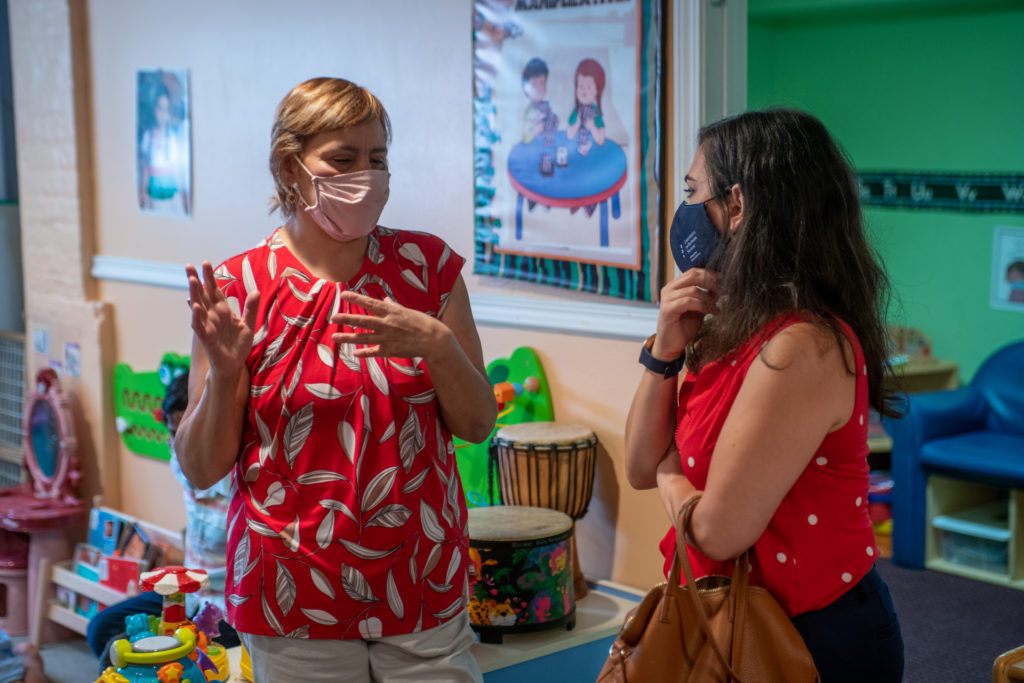 Since the pandemic, Lucia has lost 4 of 16 slots due to state-mandated limits on child care enrollment. At the same time, expenses have risen for personal protective equipment and home renovations to mitigate the spread of COVID. Despite lower enrollment, Lucia has kept on her 2 full-time assistants, who are paid $15 an hour, to continue to provide high quality care. Additionally, it is not uncommon for parents to be unable to afford copayments, and in many instances Lucia covers the costs out of her own pocket.
"Today's visit illuminated the level of commitment and significant personal investment that Lucia and child care providers make every day," said Senator Pacione-Zayas. "It is important to recognize that the pandemic has forced home child care educators to retrofit spaces to meet new safety standards on top of ones already in place, with little to no additional resources, all while still focusing on child development," she continued.
"While Lucia loves her job, we cannot forget that she is running a small business, and right now, it is evident she does not make a decent living. Lucia works very long hours, has employees and children to take care of, on top of home and day care expenses. Lucia takes a personal hit on so many levels, but she recognizes how important it is that she show up every day for the families who are depending on her."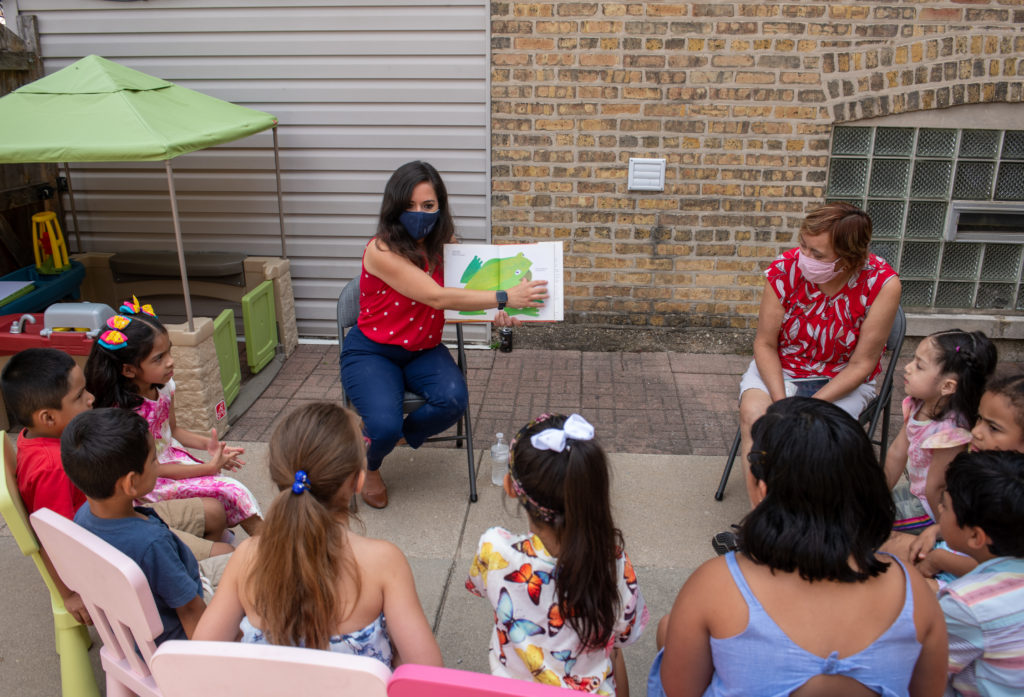 "I feel like my work as an early educator is not valued. We help educate and care for children from a young age. We instill values. We teach children to socialize and solve problems," said Rubio. "We also work with parents to find creative ways to support them if they lose a job or have difficult schedules. I have invested so much of my own time and money to provide quality child care. I think it is time early educators get paid a fair wage that reflects the important work we are doing in our community."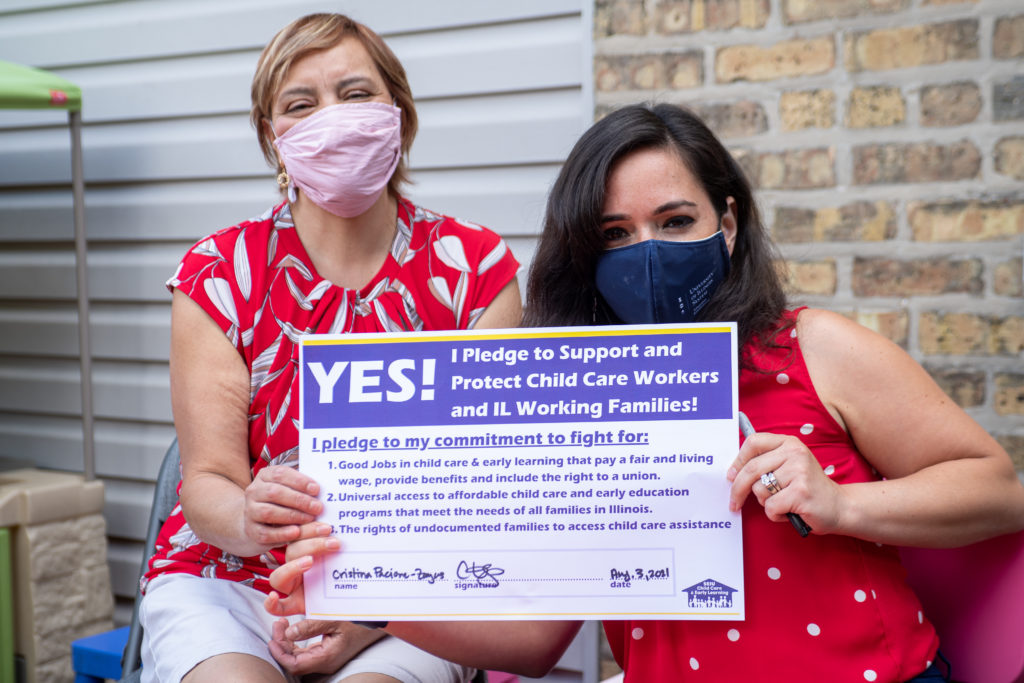 At the end of the event, Senator Pacione-Zayas signed a commitment pledge to support child care workers by fighting for living wages, and for universal access to child care for all families.
"This is why we don't have enough child care providers. We are asking too much of educators to make up for the deficiencies of the broken child care system. We have to invest directly in the child care workforce," closed Senator Pacione-Zayas.
PICTURES FROM EVENT AVAILABLE HERE: https://seiu-hcii.canto.com/b/OGFAE