TODAY: Call your U.S. Senators and tell them Invest in Care!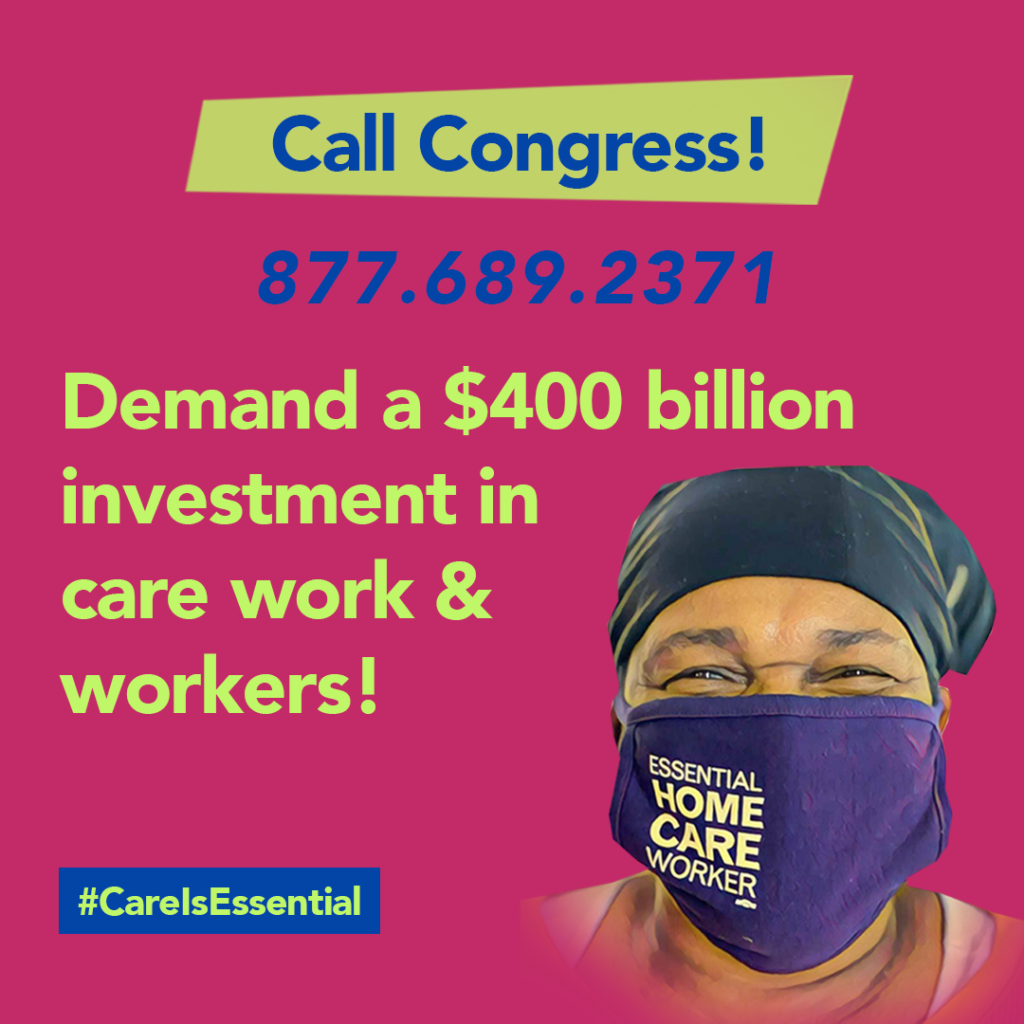 Join us now in calling Congress to urge them to invest in our nation's care, with good union home care jobs. Will you join us? Call U.S. Senator Durbin and U.S. Senator Duckworth now at 877-689-2371!
In July, we let our leaders know that care jobs must all be good union jobs that pay at least $15/hr, with paid time off and healthcare coverage. No longer can caregivers who provide care and assistance to millions in communities across the country be struggling to make ends meet on wages that barely allow us to survive.
Here's a script you can use:
"I'm a home care worker in your district, and I'm calling to urge you to pass President Biden's care plan with the full $400 billion investment in home care. As a home care worker… [share your own experience – what you love about the job, what is challenging about the job].
Black, Latina, Asian, Indigenous and immigrant women do the bulk of the care work in this country, and it's time we're treated as the essential workers we are. Nationwide, nearly 90% of home care workers are women, the majority are people of color, and three in ten are immigrants. We care for our nation's elderly and people with disabilities, but we struggle on low pay with few benefits. I'm urging you: please take action to turn home care jobs into good union jobs for millions of people like me so we can build a strong and racially diverse middle class."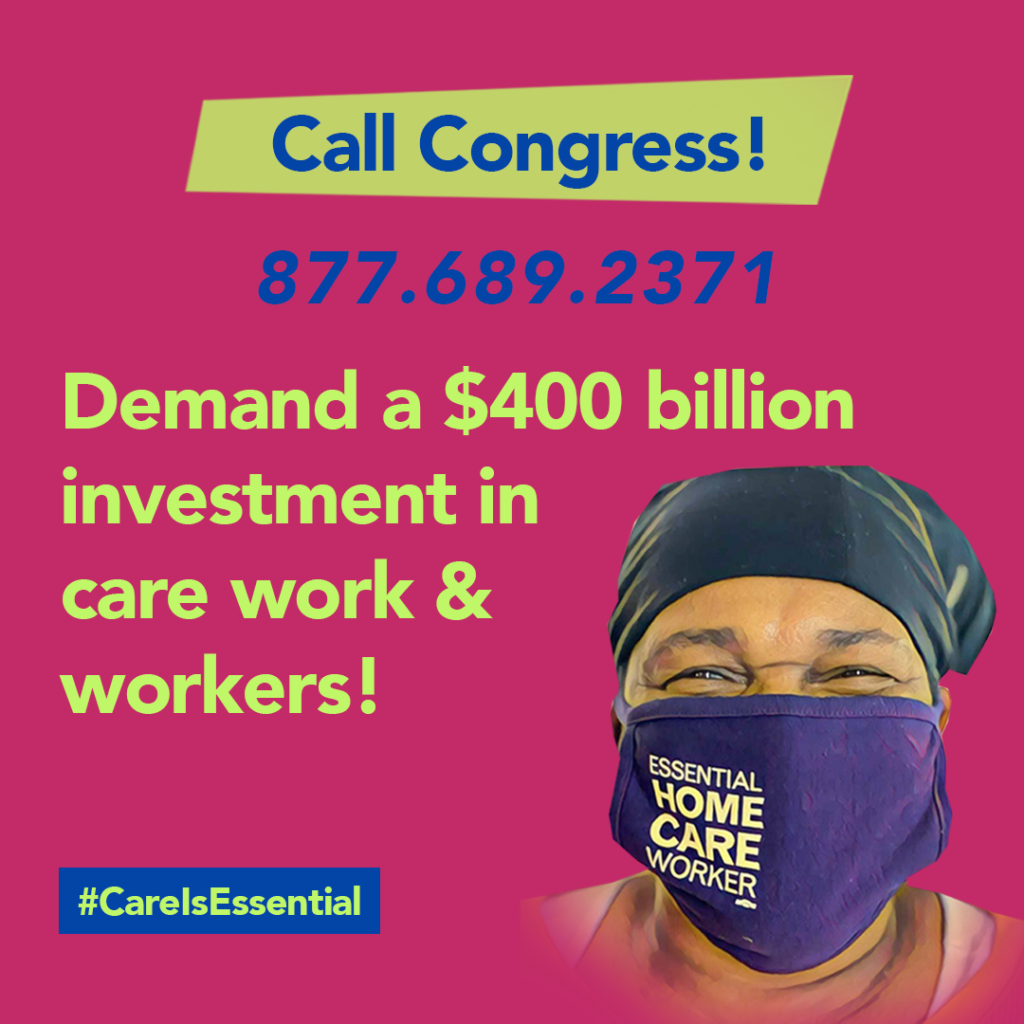 Apoye a los trabajadores sanitarios de todo el país. Llame a su senador hoy al 877-689-2371. Aquí hay un script que puede usar:
"Soy un trabajador de atención domiciliaria en su distrito y lo llamo para instarlo a que apruebe el plan de atención del presidente Biden con la inversión total de $ 400 mil millones en atención domiciliaria. Como trabajador de atención domiciliaria … [comparta su propia experiencia – lo que le gusta del trabajo, lo que es desafiante en el trabajo].
Las mujeres negras, latinas, asiáticas, indígenas e inmigrantes hacen la mayor parte del trabajo de cuidado en este país, y es hora de que se nos trate como las trabajadoras esenciales que somos. A nivel nacional, casi el 90% de los trabajadores de atención domiciliaria son mujeres, la mayoría son personas de color y tres de cada diez son inmigrantes. Nos preocupamos por los ancianos y las personas con discapacidades de nuestra nación, pero luchamos con salarios bajos y pocos beneficios. Les pido que tomen medidas para convertir los trabajos de cuidado en el hogar en buenos trabajos sindicales para millones de personas como yo, de modo que podamos construir una clase media fuerte y racialmente diversa ".