BREAKING NEWS: We just changed policing for the better in Chicago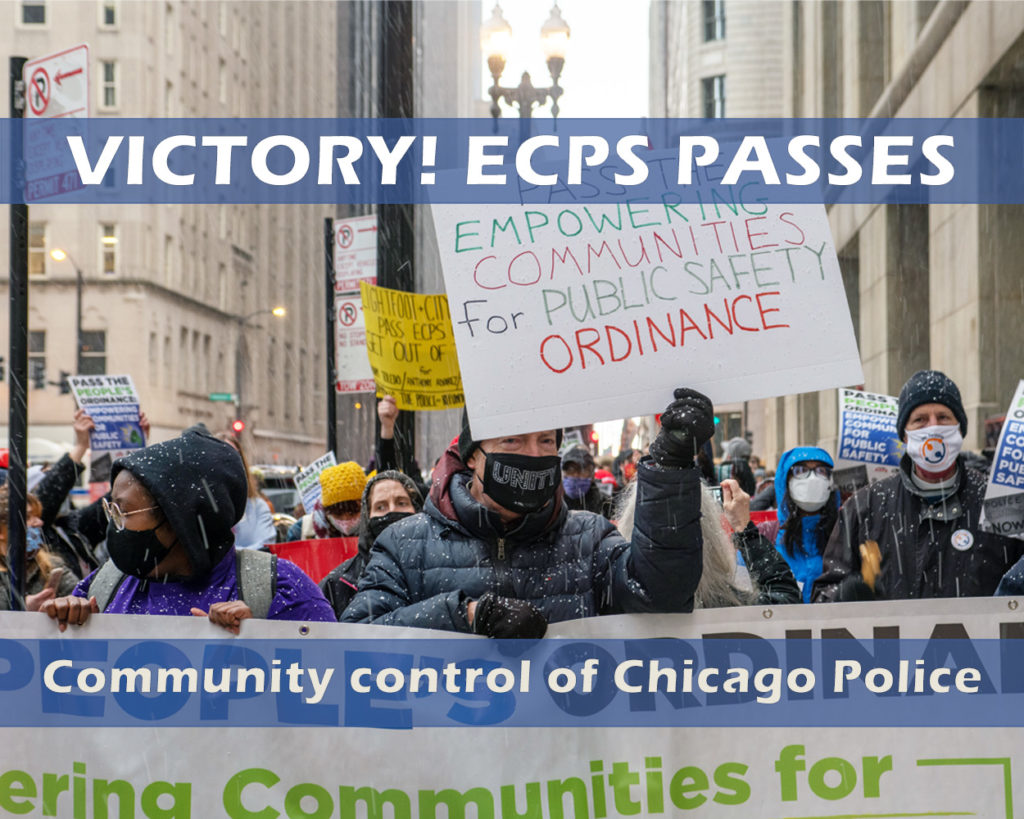 Thanks to the work of our coalition, the Chicago City Council just approved the most progressive and groundbreaking civilian police oversight ordinance in the country!
This historic victory will provide vast and meaningful avenues for community voices to be heard when it comes to how our neighborhoods should be policed. It will also mean Chicagoans will have a say in how police budgets are developed, and the resources devoted to them. Read more here.
SEIU Healthcare members played a vital role in this campaign. From logging phone calls and sending emails to our alderpersons, canvassing our neighbors to talk about our vision for what reimagined policing might look like, and speaking out to share our own personal experiences with Chicago police demonstrating the need for greater accountability to our communities. All these individual actions led to this big win for our city.
Coston Plummer, a Chicago home care worker who has shared his experience with police harassment and brutality multiple times throughout his life, had this to say about passage of the ECPS ordinance:
While we are rightly celebrating the progress we have achieved in this moment, we know that the work continues for true public safety across our city no matter your zip code.
Our neighborhoods desperately need and deserve investment. Our children deserve bright futures. Our families deserve safe streets and good-paying jobs. We all deserve to thrive and live fulfilling lives of our choosing.
That's why we're harnessing the same energy we put forth to win police accountability to fight for what our communities need to prosper.
The Chicago Rescue Plan is an ordinance that will mandate that the $2 billion in COVID relief funding that Chicago received will be directed to where it is needed most – our communities hit hardest by decades of disinvestment and the pandemic.
Here are 3 ways you can get involved RIGHT NOW to help us pass the Chicago Rescue Plan:
Call your alderperson and urge them to support the Chicago Rescue Plan.
This victory today is testament to what we can accomplish together through action. Let's continue to transform our city. Commit to an action step above and stay tuned for more ways to get involved.
Learn More