SEIU Local 73 is Ready to Strike!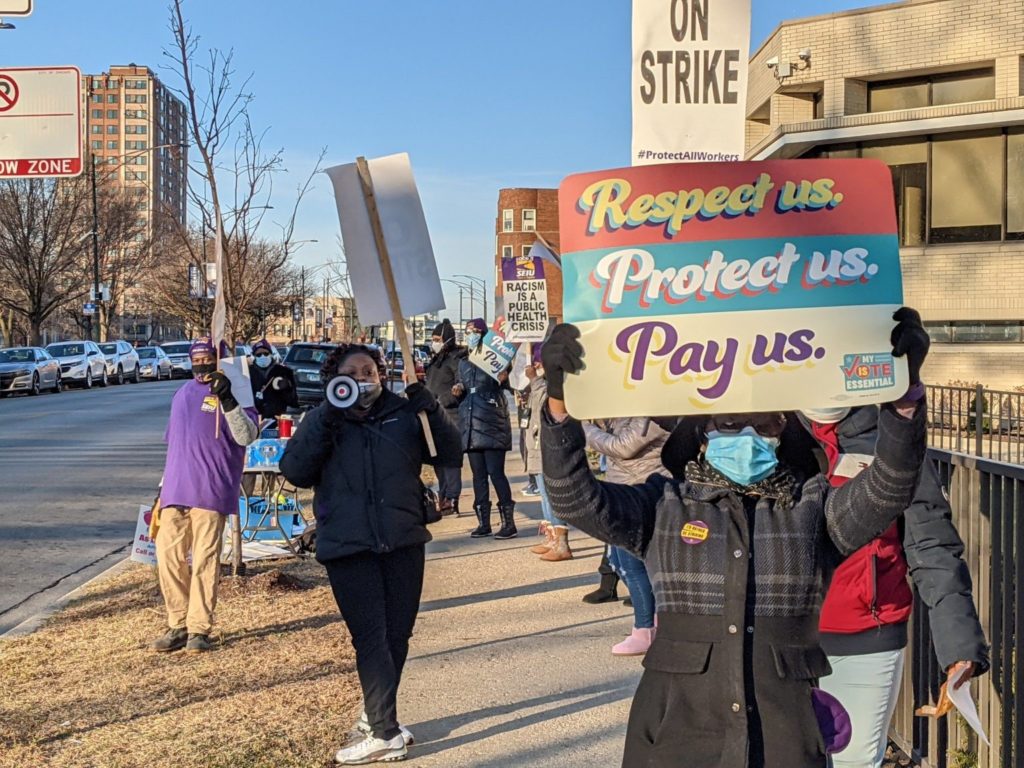 Our brothers and sisters at SEIU Local 73 who work for Cook County are ready to strike because they're tired of not getting the respect and protection they need and deserve. Local 73 members have always supported us and we're ready to do the same for them as they prepare to go on strike starting Friday, June 25!
Strike Start Date: Friday, June 25
Strike Shifts: 8 a.m.-Noon and Noon-4 p.m.
Locations: Stroger Hospital, Provident Hospital, Cook County Jail and
69 W. Washington
Local 73 members will walk off the job starting Friday, June 25 and plan to strike indefinitely until a fair contract can be reached. Sign up to join them on the picket line in solidarity.