VICTORY: After Workers Speak Out About Facility's Failure to Vaccinate Frontline Workers and Residents, Vaccinations Are Now Scheduled for Sunday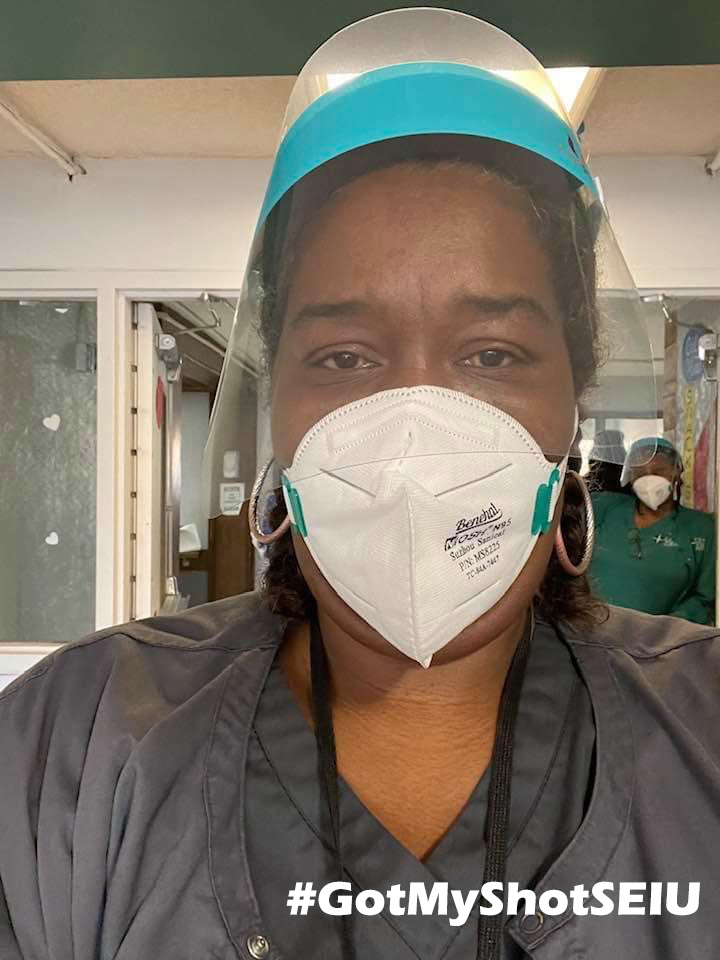 Chicago – After SEIU Healthcare Illinois held a press conference in which a City View Multi-Care Center worker spoke out about the facility's failure to provide vaccinations for either workers or for residents, there are now vaccinations scheduled for the facility for this Sunday.

Multiple media outlets lifted up the union's calls for vaccinations to keep workers and residents safe and, as a result, Cook County Health worked with the City View ownership to schedule vaccinations this Sunday for both workers and residents. The move may well have a life-saving impact—as both COVID cases and deaths have been plummeting at facilities that have vaccinated a majority of frontline staff and the residents they serve.

"This outcome has strengthened our members' commitment to speaking out for the resources and policies that are needed to keep them and their residents safe during this time of pandemic," said SEIU Healthcare Illinois Executive Vice President Erica Bland-Durosinmi.
###