Nursing Home Workers and Union Leadership Respond to Facility's Failure to Provide Vaccinations to Frontline Workers and Residents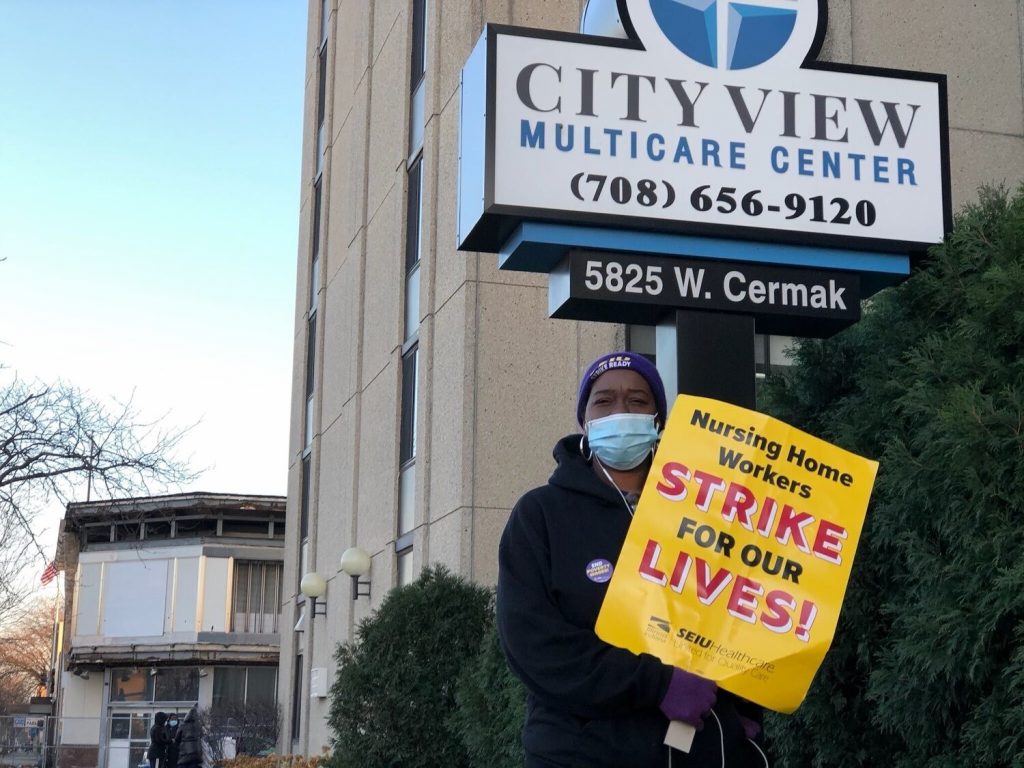 Following Strike in November and Facility's Record Number of COVID Cases, Workers Call Upon City View Multi-Care Center to Do the Right Thing and Prioritize Vaccinations
Chicago – SEIU Healthcare Illinois, the union representing frontline workers at City View Multi-Care Center, will hold an urgent press conference at 12:30 PM today to decry the facility's failure to vaccinate workers and residents, despite the facility's breaking records for COVID cases. To date, the state reports the facility has had 254 COVID cases and 15 deaths.

Essential workers were forced to go on strike in late November to force the ownership of both City View and multiple other Infinity-owned facilities to address the resources and policies needed to keep both workers and residents safe.

Now, workers are speaking out about City View's failure to provide vaccinations for two of the most vulnerable populations in the state—nursing home residents and the workers who have risked their lives on a daily basis to provide these residents with essential care during a pandemic.
WHAT:
Zoom Press Conference on City View's Failure to Vaccinate Workers and Residents with SEIU Healthcare Illinois, including a frontline member at City View Multi-Care Center
WHEN &WHERE:
TODAY, Thursday, March 11 at 12:30 p.m.
Watch on Facebook live or email Catherine.Murrell@seiuhcil.org for zoom log-in info.
---