Statement: Senator Durbin's Strong Re-election Victory is a Testament to His Leadership Fighting for Working Families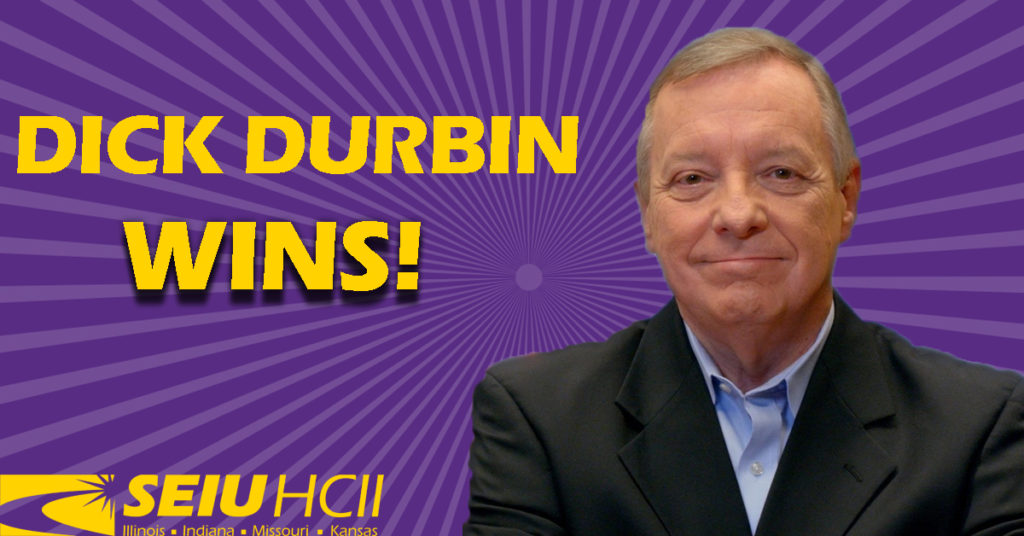 For Immediate Release: Election Night, November 3, 2020
CONTACT: James.Muhammad@seiuhcil.org;
---
(Chicago) – Erica Bland-Durosinmi, the Executive Vice-President of SEIU Healthcare Illinois issued the following statement:
"Every Illinois resident benefits from having Dick Durbin as our United States Senator.
"Senator Dick Durbin is a true leader for all working families, an advocate for affordable healthcare, especially protecting those with preexisting conditions, and a fighter for comprehensive immigration reform.
He is a man of decency, honesty and integrity.

It should surprise no one that he won re-election with overwhelming support from all across our state.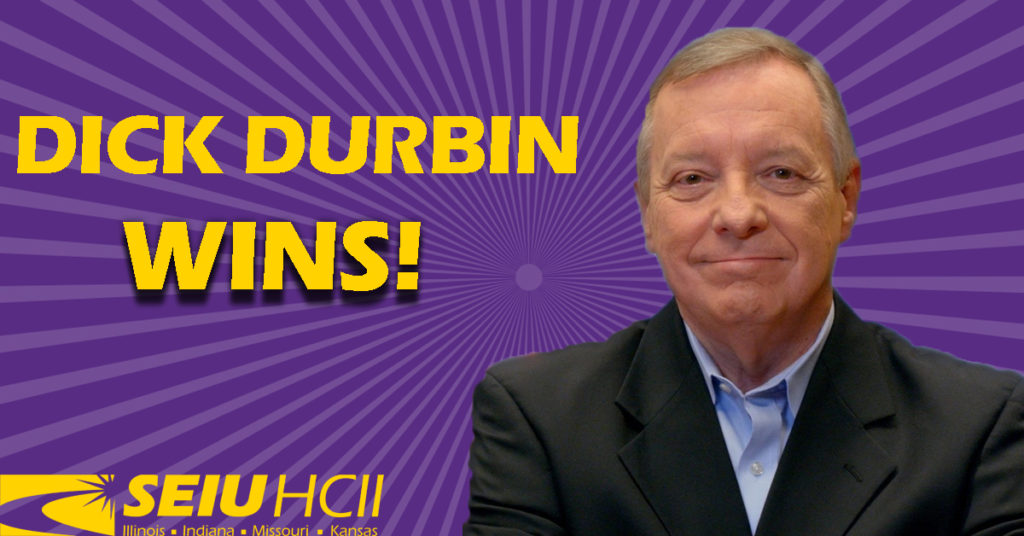 "Senator Durbin has repeatedly stood up to President Donald Trump's divisive rhetoric and demanded accountability for the President's failures in responding to the COVID-19 pandemic.
"He continues to fight for a bold stimulus plan to save small businesses and protect working families during this horrific COVID recession. Senator Durbin repeatedly calls for more PPE and rapid testing, and is advocating for more resources for essential workers, teachers, first responders and frontline healthcare workers whom our Union proudly represents.
"There is a reason why Senator Durbin commands deep and bipartisan support from across Illinois: it's because he puts working families first and why the voters of our state rewarded him with another term."
–END–