Statement: Essential Workers Essential in Electing Joe Biden and Kamala Harris to Set New Direction for Our Country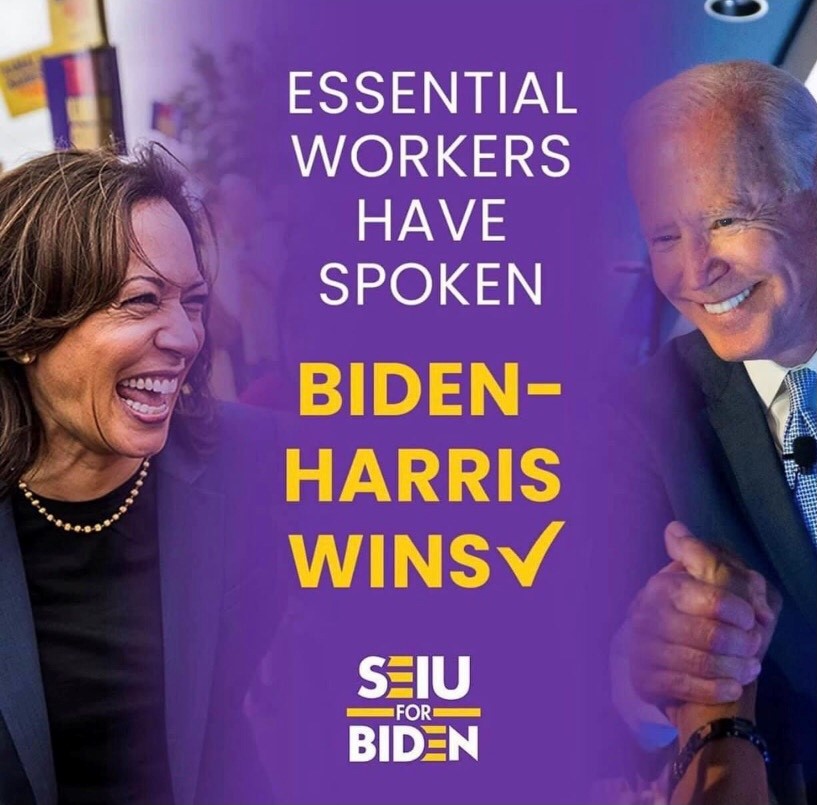 For immediate release: Nov. 7, 2020
The following statement on Joe Biden and Kamala Harris' win in the race for the White House was released by SEIU Healthcare Illinois Indiana Missouri & Kansas President Greg Kelley:
CHICAGO—After four days of waiting for a decision in the presidential election, the democratic process has been successfully completed.
The proud essential healthcare and child care workers of SEIU Healthcare Illinois Indiana Missouri & Kansas congratulate Joe Biden and Kamala Harris on their victory in the race for the White House as president- and vice president-elect. We additionally applaud Sen. Harris for her history making accomplishment of being the first Black woman of Indian heritage elected vice president of the United States.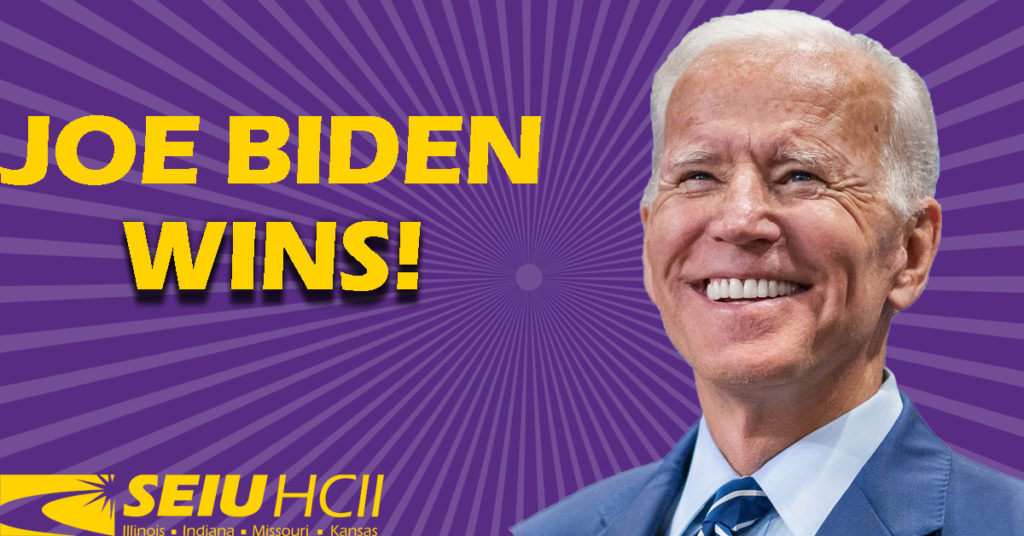 The unprecedented contest revealed potential weaknesses as President Trump launched attempts to unravel the electoral process with numerous challenges and unsubstantiated fraud and other charges. Now, the incoming Biden/Harris administration must address issues important to the voters who put them in the White House.
Our members – workers of every race and background – stood up against Trump's agenda of division and racist dog whistles. We demanded leadership who would stand for the most vulnerable in our society – seniors, people with disabilities, our children — who feared they would no longer have affordable and accessible healthcare or dependable child care.
We voted to stop needless deaths and to protect frontline workers with protective gear, paid sick leave, and a clear, rational plan to deal with the COVID-19 pandemic. We voted for a $15 minimum wage and good union jobs to provide for our families. We voted for healthcare and long-term care that everyone can afford.
Our members joined Americans who voted to end police violence in Black communities and for investments in proven solutions to reimagine public safety. We voted for sane immigration policies that include a pathway to citizenship.
We will continue to mobilize and demand that Biden take action bold enough to meet this moment of unprecedented crisis. Together we will overcome the coronavirus pandemic and the long-standing economic and racial inequality that it has exacerbated. We will keep fighting until every essential worker is respected, protected, and paid what we deserve.