Essential Workers Tell Trump Every Vote Must Be Counted Before Declaring Victory in Race for the White House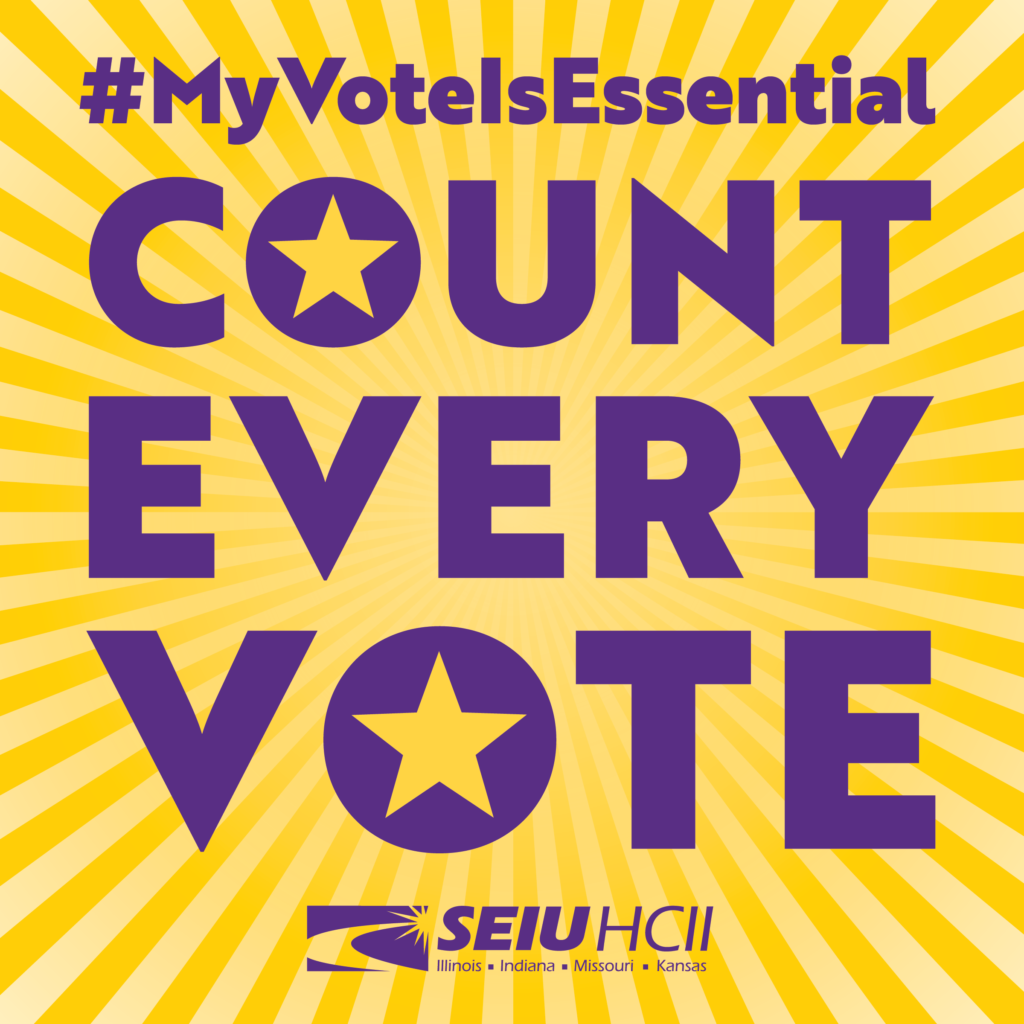 Trump's attempt to declare victory before votes are counted interferes with rights of the voters to have their voices heard
The following statement was released by SEIU Healthcare Illinois Indiana Missouri & Kansas President Greg Kelley:
CHICAGO—"Essential workers – including the 90,000 healthcare and child care workers represented by SEIU Healthcare Illinois Indiana Missouri & Kansas — went to the polls in great numbers. Now we demand that every vote be counted.
"The American electoral process demands that every ballot submitted be counted and that a winner in this race cannot be declared until that happens.
"Donald Trump's attempt to declare victory and interfere with the counting of ballots is an affront to the historic turnout of voters who want their voices heard. It is especially an affront to essential workers who risk their lives every day to deliver healthcare and other essential services to Americans during a pandemic.
"Essential workers voted for good union jobs to protect our families and a minimum wage of at least $15. We voted to end police violence in Black communities and for investments in proven solutions to reimagine public safety. We voted to stop needless deaths and to protect frontline workers like us with protective gear, paid sick leave, and a clear, rational plan to deal with the COVID-19 pandemic.
"We are standing up to President Trump and his co-conspirators in this attempted coup to say this is not a dictatorship. We will not allow Trump to bully the public on how votes will be counted; and we will not fall prey to his attempt to sow chaos and stoke fear in order to declare an illegitimate victory.
"The American people – essential healthcare and child care workers, security guards, janitors, teachers, fast food workers and others — demand a process of accurate and orderly counting of the votes
"Then, and only then, can a winner be announced."