A Damning New York Times Editorial Slams Nursing Home Industry: "How Many of These 68,000 Deaths Could Have Been Avoided?"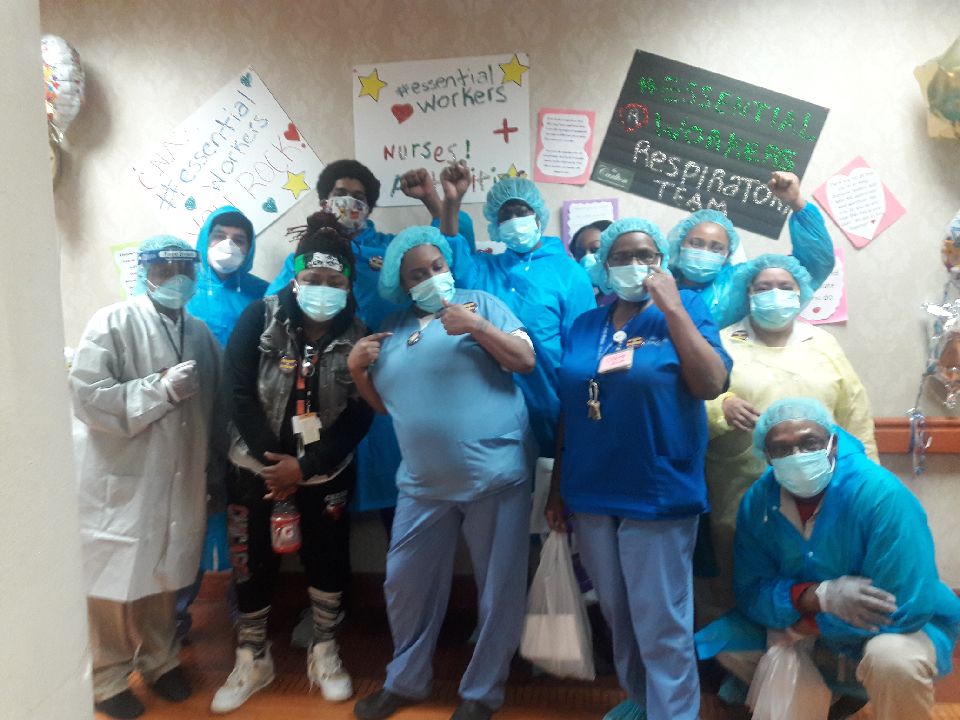 The New York Times published a comprehensive and must-read editorial on Sept. 5th that reported that "Nursing home residents and staff members account for around 40 percent of coronavirus-related deaths in the U.S. There's no justifiable reason for that."
We are excerpting several key sections and stats below:
Around 40 percent of all coronavirus-related deaths in the United States have been among the staff and residents of nursing homes and other long-term care facilities — totaling some 68,000 people.
… But most of the nation's nursing homes had months of warning about the coming threat: One of the first coronavirus outbreaks in the country was in a nursing home near Seattle, making it clear that such facilities ought to prepare.
It's no mystery how. Nursing homes that have managed to contain the virus have done so by employing basic measures such as using personal protective equipment, routinely testing employees and residents and bringing on extra workers.
Those successes make clear that many, if not most, of those 68,000 lives could have been spared with careful planning and effective leadership.
To be clear, responsibility for the nation's disastrous coronavirus response rests largely with the federal government — which left states, cities and institutions scrambling to set social distancing policies, secure equipment and effectively test and trace enough people to stop the virus from spreading.
But in nursing homes, those broader failures have been compounded by several long-brewing problems of the industry's own making.
Some 70 percent of America's long-term care facilities are run by for-profit companies, including private investment firms. Those companies have squeezed profits out of these facilities by forcing them to skimp on care. As a result, per-patient staffing hours have fallen and staff quality has suffered.
A recent report from the Government Accountability Office found that almost half of American nursing homes routinely violate infection-control standards, including those involving the isolation of sick residents, and a ProPublica investigation found that roughly 43 percent of such facilities did not have a legally mandated emergency response plan at the start of this pandemic.
Rather than check these practices with a strong hand or a watchful eye, the Trump administration has granted the long-term care industry several concessions in recent years: smaller fines, potentially lower tax bills and relaxed training requirements for nursing home workers. It has also proposed rolling back infection-control rules meant to keep pathogens like the coronavirus under control.
Since the start of the pandemic, the industry has received billions of dollars in emergency aid — hundreds of thousands of which has gone to companies with terrible safety records. Rather than focus on improving those records, operators of private nursing homes have deployed an army of lobbyists to press for even more funding and favorable policies.
…In a just world, the long-term care industry would right now face more accountability, not less.
Instead, federal officials ought to increase financial oversight of the industry, in which many businesses have been known to run afoul of the law — for instance, by bilking Medicare, soliciting kickbacks and illegally shielding assets from bankruptcy filings.
Investigations by ProPublica and other news outlets have found that some facilities that struck lucrative deals to take on residents who tested positive for the coronavirus did not in turn ramp up their services accordingly.
Every effort should be made to ensure that the bulk of the money that the government puts into this industry goes to patient care, not providers' pockets. An investigation started by the House of Representatives into the nation's largest for-profit homes is a meaningful step in this direction. The Justice Department should follow suit.
… Nursing home staffing shortages also need to be addressed. As Mr. Grabowski and others have noted, certified nursing assistants, who make up the bulk of nursing home workers, have one of the most dangerous jobs in America right now.
Their work is more deadly than logging or deep sea fishing — more than 700 nursing home workers have died from the coronavirus so far — and most earn minimum wage or close to it. As certified nursing assistants get sick or quit, staff shortages are approaching crisis levels.
In the near term, lawmakers should provide for hazard pay for nursing home workers in the next relief package and should require all nursing homes to enact non-punitive sick-leave policies so that workers don't infect colleagues or residents.