Research & Menorah Medical Center Workers Join Nationwide Workplace Actions to Demand Hospital Corporation of America (HCA) Protect Patients and Workers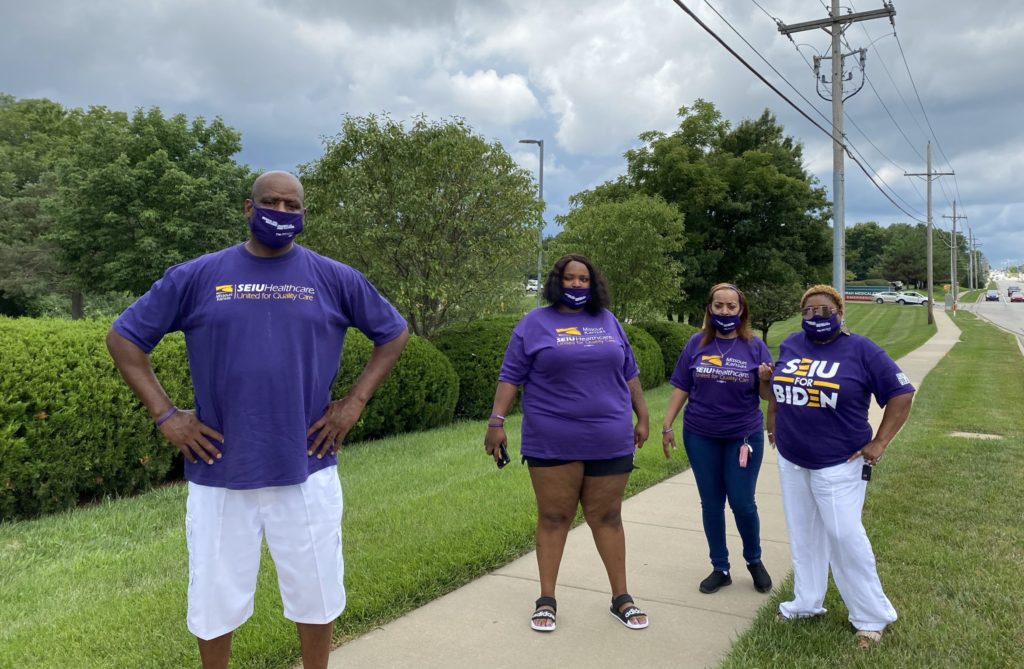 Overland Park, KS – In a battle between frontline caregivers and Hospital Corporation of America (NYSE: HCA), the nation's largest for-profit healthcare operator, healthcare workers represented by SEIU Healthcare Missouri Kansas joined nationwide actions today to spotlight the need for HCA to use its $5.3 billion bailout, and $1.1 billion in recent quarterly profits, to protect patients, workers, and to save lives.
The Nashville, TN-based Hospital Corporation of America reported $1.1 billion net income in April, May and June, including $822 million in taxpayer-funded government stimulus under the CARES Act. Overall, $5.3 billion in corporate bailout funding has been earmarked for HCA from the Trump administration. While HCA is seeing nothing but green in its latest quarterly reports, local healthcare workers at Menorah and Research Medical Centers are being asked to accept deep concessions in pay and benefits at the bargaining table.
The radical cutbacks that HCA is demanding come while CEO Sam Hazen called quarter two profits "remarkable" on a recent call with investors. HCA CEO Sam Hazen was paid nearly $27M in 2019 according to HCA's SEC Filings.
"We're here today because at a time like this, patients and frontline hospital workers should be prioritized, not profits. When workers cannot take care of our own families, it makes the important jobs we have in our hospitals harder. That impacts our patients too," explained Margie Hoffa, a Pharmacy Buyer at Menorah Medical Center who has worked at the hospital for 23 years and serves on the SEIU Healthcare Missouri bargaining team.
"While we are facing challenges like never before in regards to COVID-19, we should be coming together in our hospitals to make as many improvements as possible for patients and to support frontline workers," added Dian Allen, an EVS worker at Menorah Medical Center. "Instead, HCA is using this as an opportunity to take away as much as they can from us – even while making record profits and collecting our tax dollars."
Following today's press conference in Overland Park, Kansas, at Menorah Medical Center, workers departed in a car caravan to Research Medical Center in Kansas City, Missouri, demonstrating the unity between workers at both facilities as they prepare to escalate their fight for a fair contract and more investment in patient care.
###