Home Care Aide Robin Sledge Testifies for Higher Wages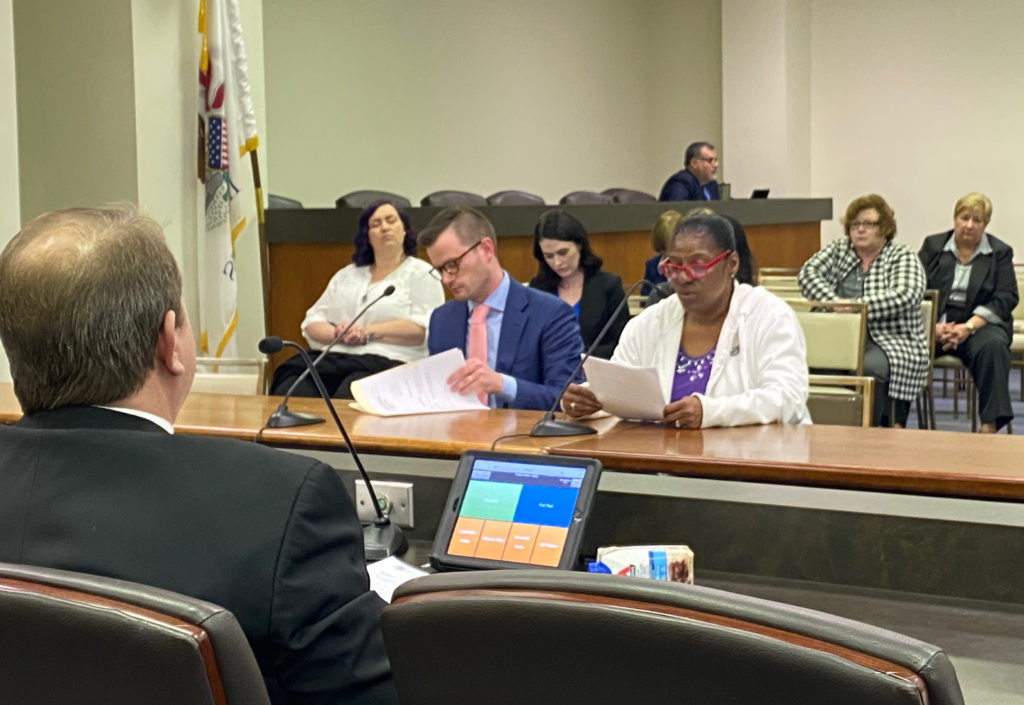 SEIU home care aides in Illinois won a big victory in 2019 when we secured funding to raise wages statewide to at least $13 per hour. These raises translated to more than a $2 per hour increase for some workers and were long overdue.
This year, we're looking ahead to win our next increase!
Peoria home care aide Robin Sledge recently traveled to Springfield to testify on behalf of fellow workers about just how important continued investment in the home care workforce is. Check out some of her testimony below.
State lawmakers on the House Appropriations Human Services Committee were very moved by Sledge's remarks.
"You are the heart, mind, and soul of our healthcare system. Raising your wages needs to be this committee's priority," said State Representative Camille Lilly in response to Robin's testimony.
Assistant House Majority Leader Kathy Willis said, "We need to value your work more. Our state needs to step up."
If you're ready to join the fight for our next raise, stay tuned for opportunities to get involved!