Congratulations, Lakesia Collins!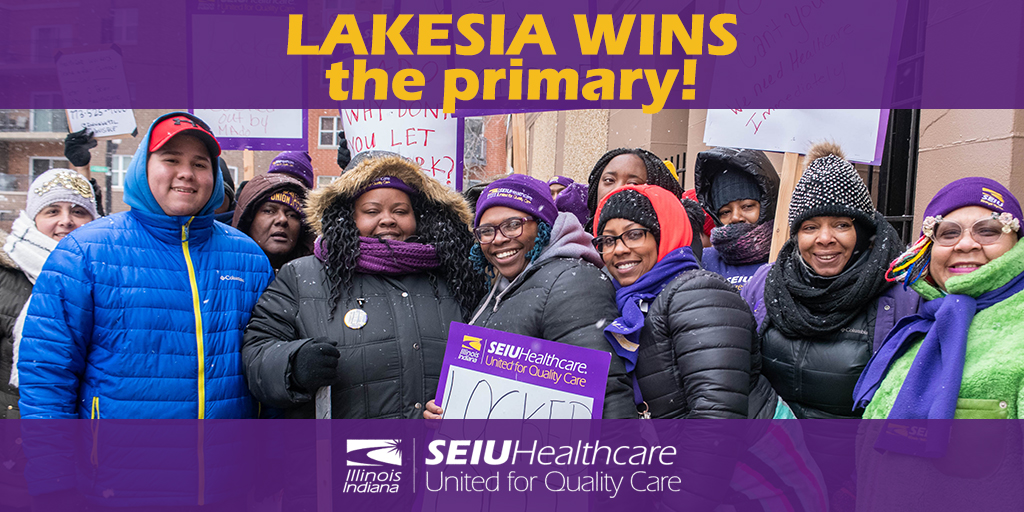 The members of SEIU Healthcare Illinois congratulate our sister and fellow member Lakesia Collins on her decisive victory in the Illinois democratic primary for the 9th House District. We will work hard to get her elected in the November general election.

Lakesia is a tenacious fighter for families who struggle every day to make ends meet. As a nursing home steward in our union, Lakesia fought hard for the care and protection of residents of the homes. She led the fight in Springfield as a nursing home worker to raise staffing levels so caregivers could give better care.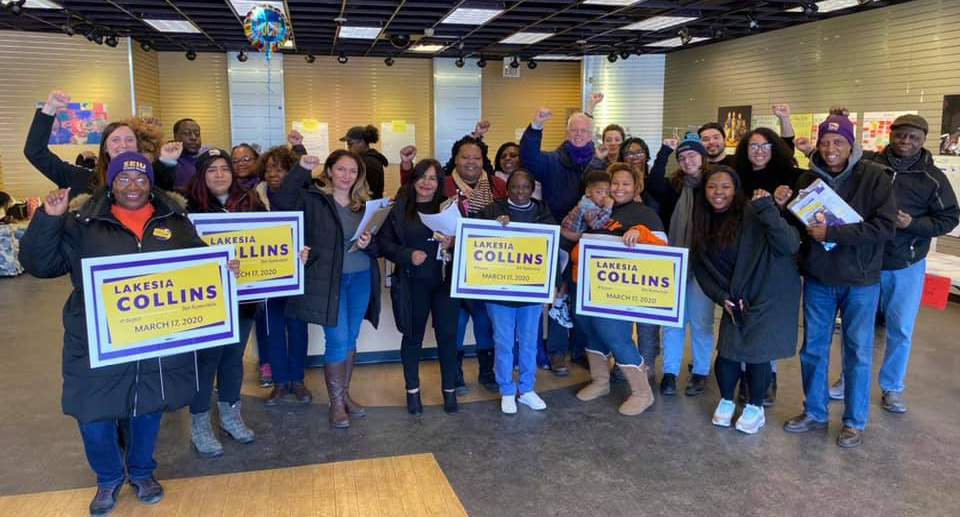 Lakesia was on the frontlines in the fight to raise the minimum wage to $15 and helped to put a fair tax initiative on the November ballot to make the rich pay their fair share of taxes.
Our union is better with Lakesia Collins on our team working to make our vision for working families become a reality. When elected, she will be a force to be reckoned with in Springfield as she works to represent the 9th District.
–Greg Kelley, President, SEIU HCIIMK