Congratulations Child Care Providers: Contract Update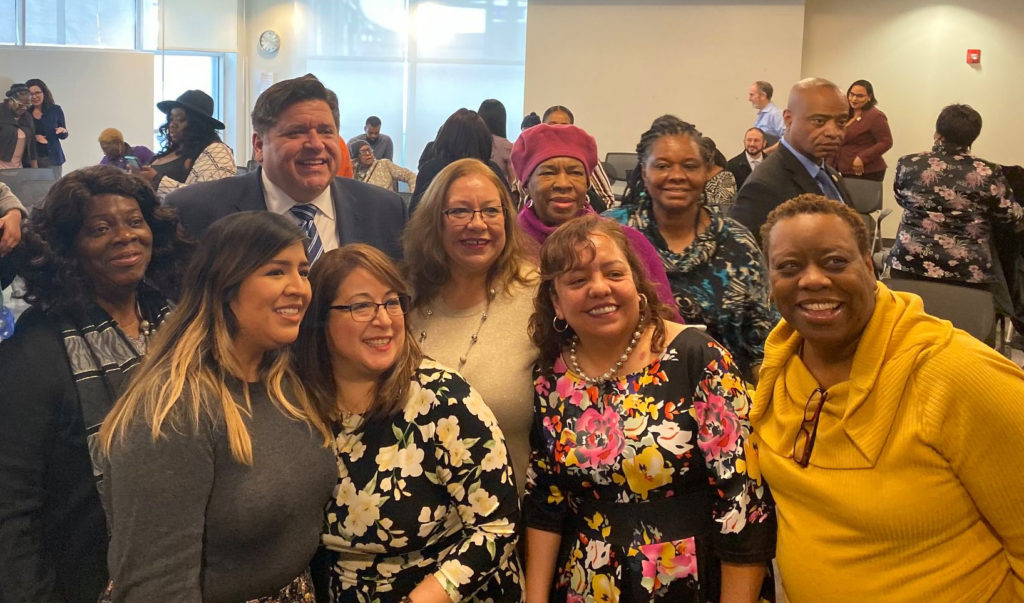 Para leer esto en español, haga clic aquí.
Congratulations, Home Child Care Providers!
Together in our Union, we've won a huge victory for licensed and license-exempt providers. After months of negotiations, the SEIU Child Care Bargaining Committee secured a historic contract alongside hundreds of providers who took action by writing letters, visiting Springfield and mobilizing other providers in their areas. Read more below.
Our new family child care contract covers 15,000 child care licensed and license-exempt providers in the DHS Child Care Assistance Program (CCAP) who serve nearly 80,000 Illinois working families by providing quality, affordable child care.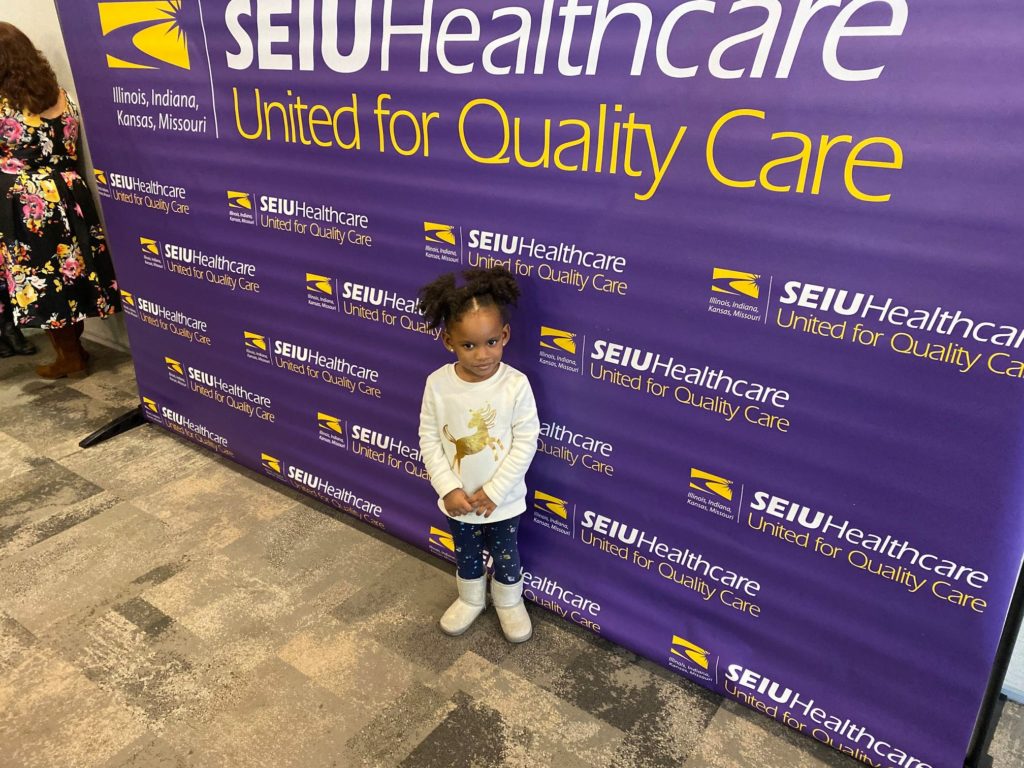 This contract comes after years devastating cuts on the public child care program that forced nearly 10,000 providers and 40,000 children out of the program.
It also marks a historic step forward for home child care providers who have worked tirelessly to raise wages and benefits for workers and improve access to quality child care for working families.
For over 5 months, our SEIU home child care bargaining committee met with representatives of the Department of Human Services to negotiate a contract that represented our members' priorities.
Those priorities included:
Rate Increases
Expanding our union training fund
Opening the door on retirement security
Rebuilding the Child Care Assistance Program
We are proud to announce that we advanced every single one of our priorities in this new contract.
We won rate increases every 6 months through December 2022, beginning January 2020.
CCAP home child care providers will get a 30% raise over the life of the contract. Our first raise took effect on January 1, 2020 so you should see that 5% raise on your checks starting this month.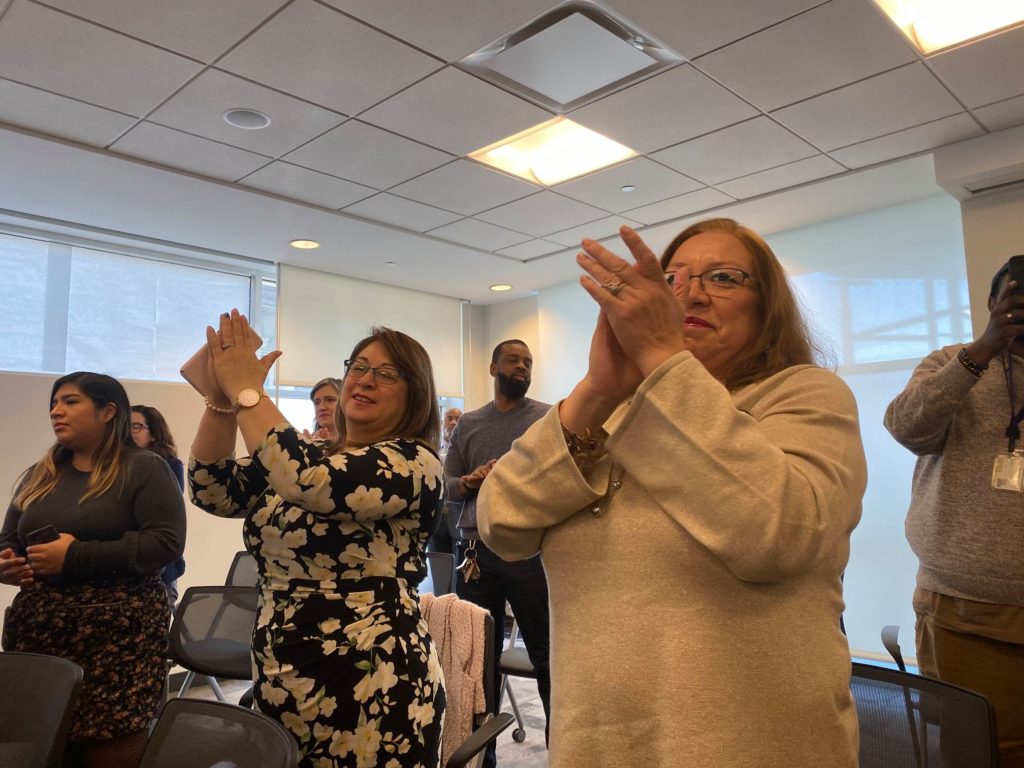 We more than doubled funding for our Union's Child Care Training Fund.
We're excited to expand training offered through our SEIU Member Education & Training Center (METC) to more providers in more parts of the State, and to offer new and different training that providers want. Because of our contract, home child care providers who take new, required training for CCAP providers through our Training Fund will receive a stipend for completing the training. Let us know what type of training you'd like to see at the METC by taking a short survey, if you haven't do so already.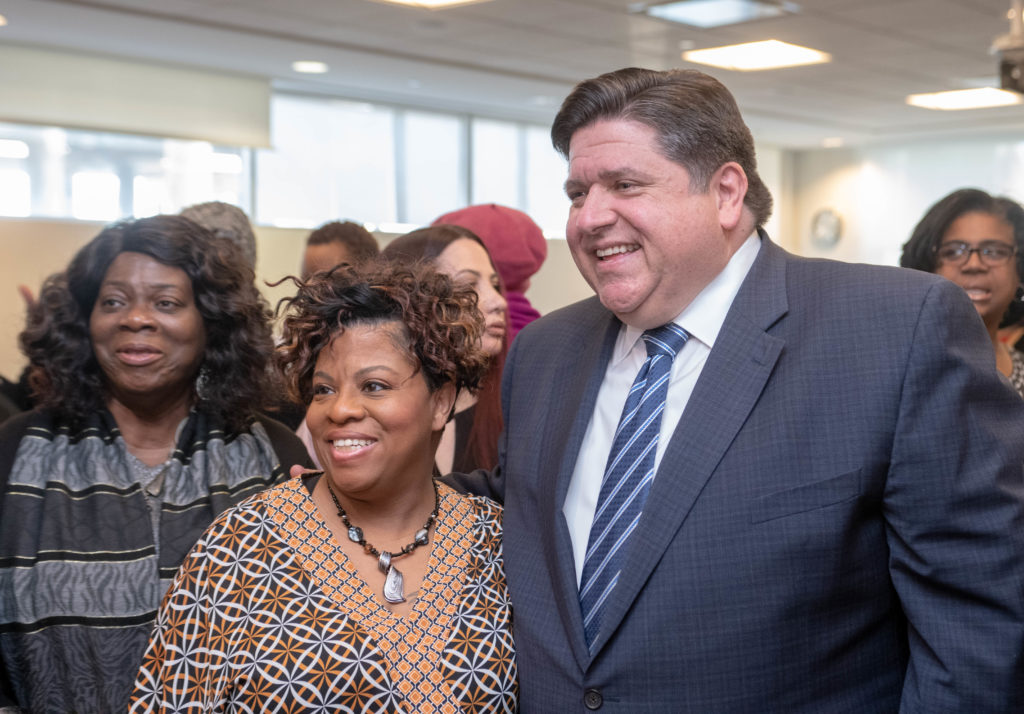 We also won a committee to explore options on retirement security for home child care providers.
This is something providers have fought for since our first contract in 2004. We're excited to have this opportunity to explore options for retirement security for home child care providers, and are hopeful that we can negotiate over solutions in our next contract.
All of these contract victories help us rebuild and strengthen the CCAP program by supporting providers in getting closer to the living wages they deserve and making our jobs more sustainable. Expanded training also means that providers will have greater opportunity to receive the types of training to advance their certification and improve the quality of care for the families we serve.
We've won a lot together, and we have a lot to be proud of—but we can't stop now.
If you haven't activated your membership, now is the time to become part of our growing movement of child care providers across Illinois. Click here to join!
SEIU CHILD CARE ALERT: We have POSTPONED our 3/21 Champaign membership for the safety of our members, staff and public at-large. We are also holding off on all face-to-face or in-person membership meetings inside and outside of our offices, starting immediately for at least the next 30 days.
We will be following up with opportunities to join us online and over the phone to stay up-to-date, ASAP. Please be on the lookout.
If you have any questions, you can always contact your SEIU member resource center at: 866-933-7348
¡Felicitaciones, proveedores de cuidado infantil! Actualización del contrato
¡Felicitaciones, proveedores de cuidado infantil en domicilio!
Juntos en nuestra Unión, hemos ganado una gran victoria para los proveedores con licencia y exentos de licencia. Después de meses de negociaciones, el Comité de Negociación de Cuidado Infantil de SEIU aseguró un contrato histórico junto con la ayuda de cientos de proveedores que tomaron acción escribiendo cartas, visitando Springfield y movilizando a otros proveedores en sus áreas. Lea más abajo.
Nuestro nuevo contrato de cuidado infantil familiar cubre 15,000 proveedores de cuidado infantil con licencia y exentos de licencia en el Programa de Asistencia de Cuidado Infantil (CCAP) del DHS que sirven a casi 80,000 familias trabajadoras de Illinois con cuidado infantil asequible y de calidad.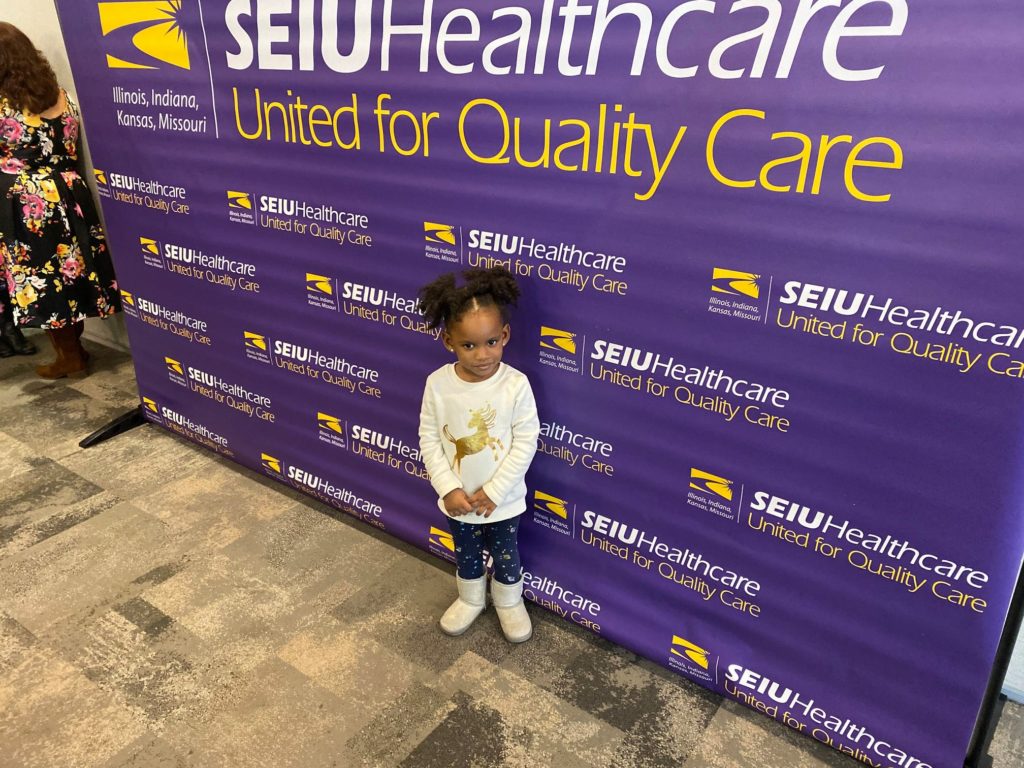 Este contrato llega después de años de recortes devastadores a nuestro programa público de cuidado infantil que resultó con casi 10,000 proveedores y 40,000 niños abandonando el programa.
También marca un paso histórico para los nosotros quienes hemos trabajado incansablemente para aumentar los salarios y los beneficios para los proveedores y mejorar el acceso a cuidado infantil de calidad para familias..
Durante más de 5 meses, nuestro comité de negociación se reunió con representantes del Departamento de Servicios Humanos para negociar un contrato que representara las prioridades de nuestros miembros.
Las prioridades principales eran:
Aumento de las tarifas;
Expandir nuestro fondo de entrenamiento de la unión;
Abrir la puerta a la seguridad de la jubilación;
Reconstrucción de CCAP
¡Estamos orgullosa de que ganamos victorias en este nuevo contrato que avanzan todas nuestras prioridades!


Ganamos aumentos de tarifas cada 6 meses hasta diciembre del 2022, comenzando en enero del 2020. Los proveedores de cuidado infantil en el hogar de CCAP obtendrán un aumento del 30% durante la vigencia de nuestro contrato. ¡Debería ver un aumento del 5% en sus cheques a partir de este mes!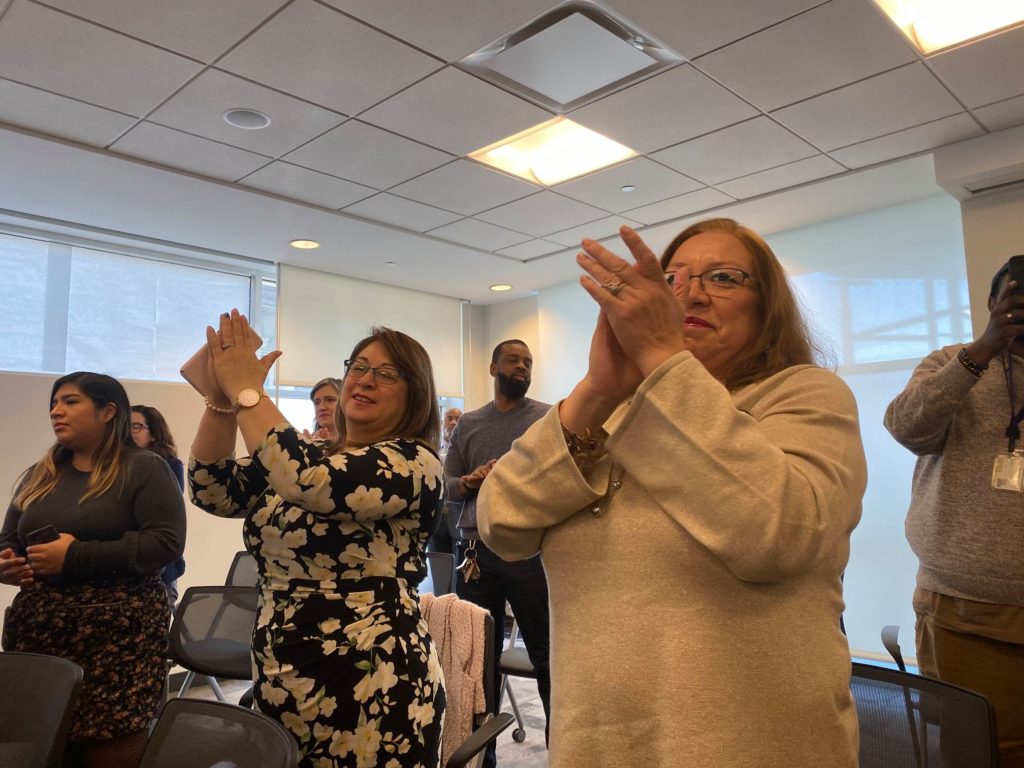 Hemos más que duplicado los fondos para el Fondo de Entrenamiento para el Cuidado Infantil de nuestra Unión. Estamos entusiasmados de expandir los entrenamientos ofrecidos a través de nuestro Centro de Educación y Capacitación para Miembros (METC) de SEIU para que más proveedores a través del Estado tengan la facilidad de asistir y para ofrecer entrenamientos nuevos y diferentes que los proveedores desean. Debido a nuestro contrato, los proveedores de cuidado infantil que toman entrenamientos nuevos y requeridos para los proveedores de CCAP a través de nuestro fondo de entrenamiento recibirán un estipendio por completar el entrenamiento. Háganos saber qué tipo de capacitación le gustaría ver en el METC realizando una breve encuesta, si aún no lo ha hecho.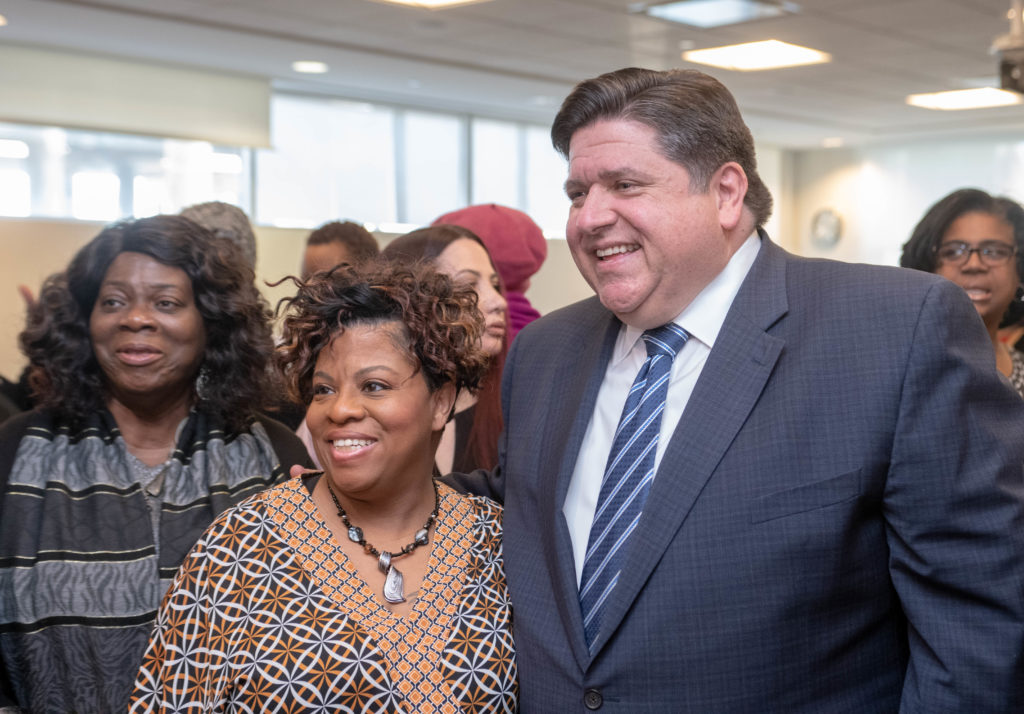 También ganamos un comité para explorar opciones sobre seguridad de jubilación para proveedores de cuidado infantil. Esto es algo por lo que hemos luchado desde nuestro primer contrato en 2004. Estamos entusiasmados de tener esta oportunidad de explorar opciones de seguridad de jubilación para proveedores y esperamos poder negociar soluciones en nuestro próximo contrato.
Todas estas victorias contractuales nos ayudan a reconstruir y fortalecer el programa de CCAP al apoyar a los proveedores a acercarse a los salarios dignos que merecen y hacer que nuestros trabajos sean más sostenibles. La expansión de nuestro fondo de entrenamiento también significa que los proveedores tendrán más oportunidades de recibir los tipos de entrenamientos que necesitan para su certificación y para proporcionar la calidad de la atención que familias merecen.
Hemos ganado mucho juntos, y tenemos mucho de qué estar orgullosos, y no nos detendremos ahora.
Si no ha activado su membresía, ahora es el momento de formar parte de nuestro movimiento de proveedores de cuidado infantil a través de Illinois. Haga clic aquí para unirse!
Si usted es un miembro activo de nuestra Unión, ahora es el momento de asumir liderazgo y llevar a otros proveedores a la acción. Acompáñenos en una de nuestras próximas reuniones de miembros en su área.


Alerta de SEIU Child Care: hemos pospuesto nuestra junta para miembros en Champaign este mes para la seguridad de nuestros miembros, personal y público en general. También estamos retrasando todas las reuniones de membresía cara a cara o en persona dentro y fuera de nuestras oficinas, comenzando de inmediato por al menos los próximos 30 días.
Seguiremos con oportunidades para unirnos sobre internet y por teléfono para mantenernos actualizados. Estaremos en contacto pronto. 
Si tiene alguna pregunta, siempre puede comunicarse con el centro de recursos al miembros de SEIU al: 866-933-7348