Help at Home Illinois Workers Reach Class Action Grievance Victory!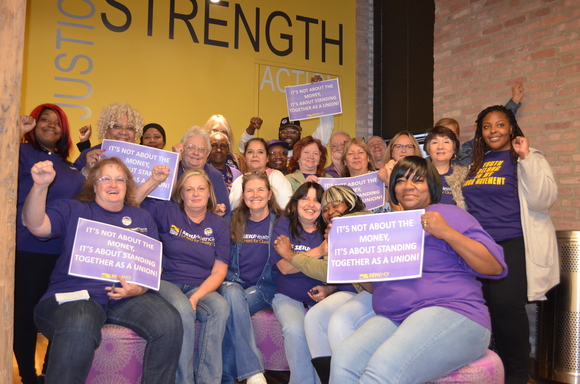 ¡Para leer este mensaje en español, por favor presione aquí!
We're celebrating another victory for SEIU home care workers!
We are happy to announce that we have reached a settlement with Help at Home over raises they incorrectly implemented for thousands of home care workers throughout Illinois.
As you may already know, HAH failed to correctly implement a $.73 raise we won in 2017 and we filed a Class Action Grievance against the agency in response. After putting pressure on HAH and pursuing the grievance for more than a year and a half with the threat of arbitration, Help at Home began to make real movement towards a path to settlement with our union.
After months of back and forth, we have reached an agreement which secures $400,000 in back pay for 3,000 Help at Home IL workers that either never received their raise or received less than they should have!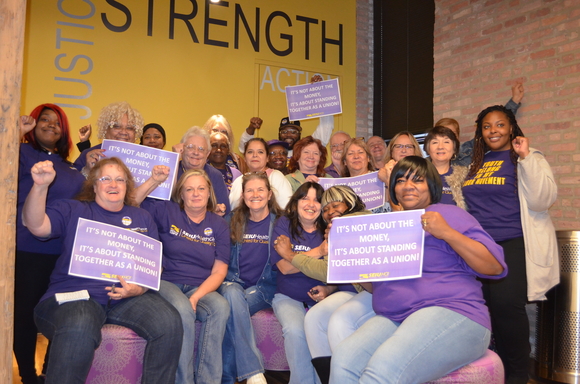 It is up to us to enforce our contracts and fight for our rights, and this is another example of why having a union is so important. Help at Home tried to drag their feet and delay a fair resolution, but by standing united we kept the pressure on and refused to back down. This is not our first time taking on Help at Home and winning. This is our THIRD Class Action Grievance victory against Help at Home, with an $80,000 win over holiday pay in 2008 and a win of more than $260,000 in 2014 for workers over anniversary raises.
Hats off to all our HAH members who have been involved in this fight from the beginning. This is proof that when we unite, stand up and fight back, we will win!
Make sure you attend next month's home care membership meeting in your area to hear more about this impressive victory. 
If you are one of the 3,000 workers, we will contact you soon with more detailed information about how this settlement agreement will impact you.
Now, let's get ready for next steps to get the raises we won in the state budget this year released as soon as possible!