Missouri Member Spotlight: Ashley Mosley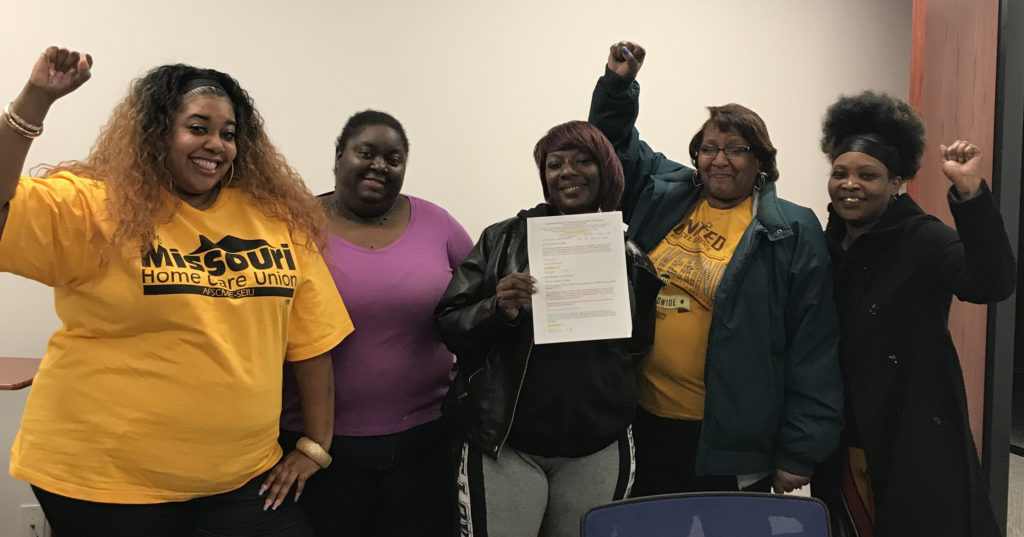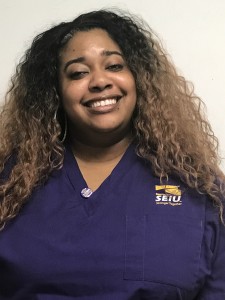 Ashley Mosley has over 12 years of experience on the job at Crestwood Health Care Center in Florissant, MO, and she keeps busy both on and off the job through her union.
Mosley helped to organize her coworkers a little over four years ago after growing tired of management's refusal to reward their frontline
staff with fair raises.
"I love my residents and my job, I just always wished we were paid more," explained Mosley. "That's why I stepped up to organize our union. I wanted to see real change."
Once workers won their union, Mosley volunteered to serve as shop steward to make sure the contract they won was enforced and her coworkers were treated fairly.
Outside of Crestwood, Mosley has stayed busy and been active in a number of campaigns, like Justice for Janitors, standing up for reproductive rights with Planned Parenthood, taking action for LGBTQ rights, and she recently traveled to Detroit with 50 fellow SEIU HCIIMK members for the democratic presidential debates.
Mosley has been very politically active in the Ward where she lives, but this year she stepped into a new, big role to help lead our union's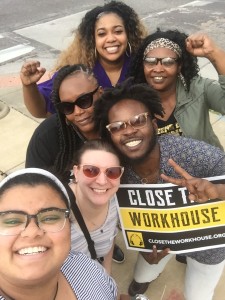 support of the Close the Workhouse campaign.
"I have three sons and when I heard the statistic that 1 in every 3 Black men will end up in the Workhouse, I immediately thought of my boys and the idea of them being forced to live in those inhumane conditions was too much," said Mosley. "I had to get involved and stop it."
And that's exactly what she did. From passing out flyers, talking to St. Louis residents one-on-one, and engaging fellow SEIU members in the fight, Mosley has poured her heart into her efforts.
"The support from our community to close the Workhouse is overwhelming because it impacts so many. I am so grateful to be a part of a union that not only fights at my job, but also gets in the streets to fight for people who look like me and live in my community," added Mosley.
Two other passions Ashley has are engaging younger workers to get involved in our union and her three sons.
"I want to encourage all of our millennial members to start taking on new roles in our union because that will be our future. Just paying your union dues isn't enough. There are so many ways to contribute and to help us build a stronger movement – we need you with us!"
As a single mom, Mosley has a lot to juggle between her activism, her job, and her community involvement, but she still makes quality time with her family a priority. Her sons, ages 12, 8, and 2, love to have game nights, sing karaoke, and play instruments together.
We are so proud to highlight the work of our very own Ashley Mosley and we cannot wait to see what she does next!