Victory at Delhaven Manor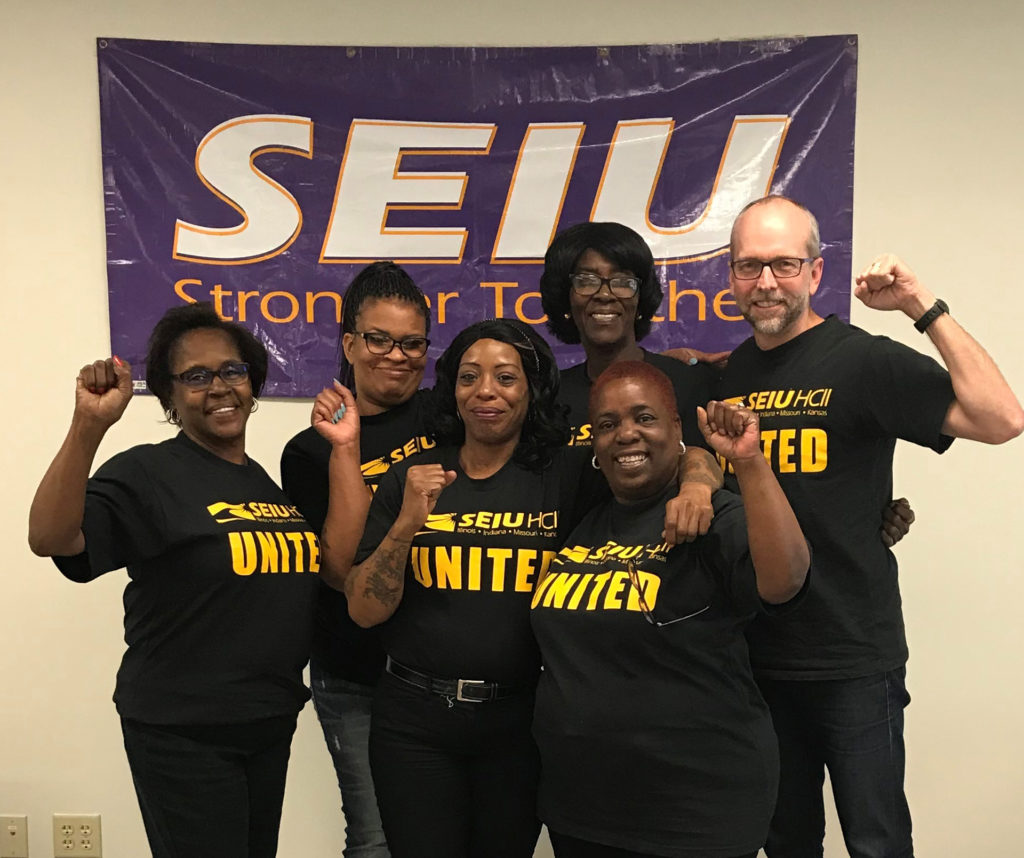 August brought another Missouri nursing home victory, this time at Delhaven Manor. Following several negotiation sessions, bargaining team members reached a tentative agreement that coworkers voted to approve.
Workers saw a number of improvements secured, including:
A progressive discipline policy that will ensure workers are treated fairly.
Shift differentials – $.20 for second shift and $.25 for third shift.
Raises for all workers each year of the contract.
"I've been at Delhaven for 10 years and this was my first time serving on the bargaining team. I learned so much, but the best part was knowing that I was helping all of my coworkers. Oh, and of course, the raises that we won!"

-Vivian Howard, Restorative Aide, CNA, & SEIU Bargaining Team