Governor Pritzker, SEIU Reach Agreement to Release Back Pay and Implement Required Raises for More Than 40,000 Low-Wage Home Care & Child Care Workers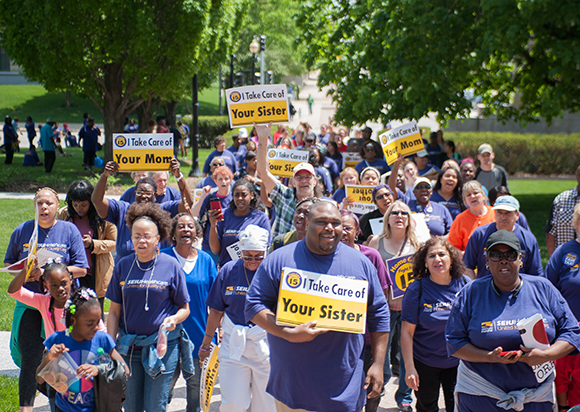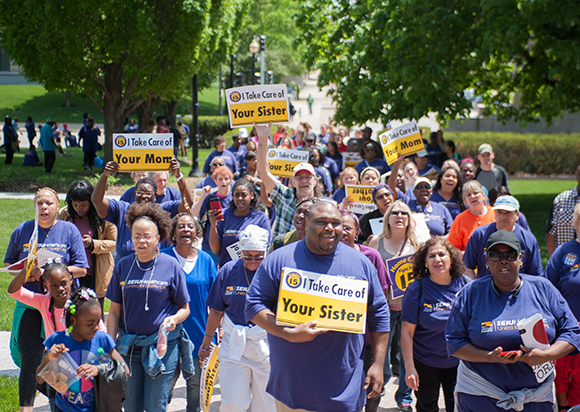 Springfield – The State of Illinois and SEIU Healthcare Illinois reached an agreement to implement rate increases and release previously withheld increases for more than 40,000 Department of Human Services low-wage home care and child care providers that had been withheld under the former Rauner administration.
SEIU Healthcare Illinois and the Pritzker administration released the following statement announcing the agreement:
"Today marks a significant and long-anticipated step in repairing the years of damage and devastation that occurred under former Gov. Bruce Rauner's leadership. This administration has shown that it will operate in compliance with court orders and the laws of the state. In that spirit, this agreement carries out a law passed by the General Assembly that Governor Rauner refused to comply with – on which the courts ruled against the State – regarding a wage increase for Home Services Program workers. The agreement also implements and ends litigation over a similar law providing a wage increase for child care providers.
"For 20 months, 28,000 Personal Assistants in the Department of Human Services' Home Services Program have been denied a 48-cent raise. That's because even after it became law, Governor Rauner refused to pay it, resulting in costly litigation and courts ruling that it must be paid. For eight months, 14,000 child care providers in the Child Care Assistance Program have been denied a 4.26% rate increase, even though it was also law. These caregivers provide valuable services to their communities, supporting independent living for people with disabilities and delivering quality child care so low-income working parents can remain in the workforce.
"Our agreement establishes a timeline for implementation of the mandated raises and for the release of back pay that is owed, ensuring the funding for these already approved increases finally gets into the pocketbooks of those it was intended for.
"Today, we are putting the State of Illinois back on the side of working families, and rebuilding the vital services and the workforces that deliver them to people with disabilities, working parents, and kids in every corner of our state. We look forward to continuing to stabilize these programs together, and we share a commitment to fixing other harmful Rauner policies through the bargaining process. We are committed to ensuring that our child care and home care workers have the stability and training they need to provide child care for working families and to support people with disabilities across the state."
BACKGROUND
Workers will receive their new wages for hours worked on or after April 1. The state will immediately begin its accounting for the back pay, and workers will receive the back pay no later than the end of the annual lapse period, which should occur, at the latest, by late fall.
The Home Services Program workers' back pay has been held in an escrow account holding more than $29 million.
More info for DORS PAs: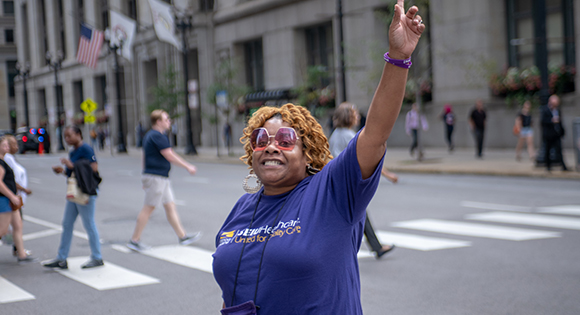 More info for Family Child Care Providers: